Samsung Gear S hands-on: Wildly wireless wearable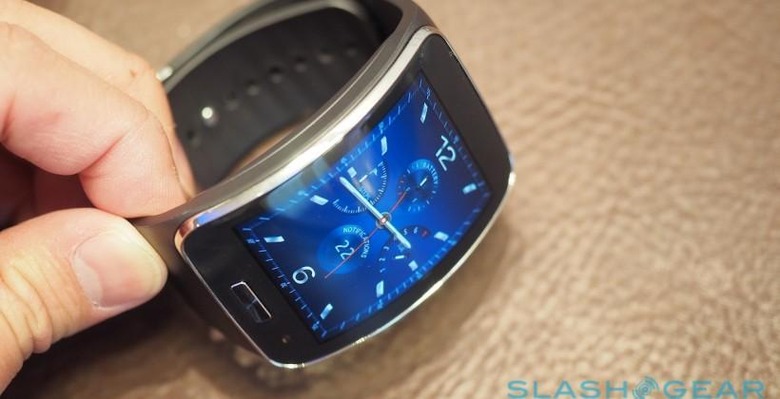 Samsung isn't short on smartwatches, but the Gear S is something a little different. Wrapping a 2.2-inch curved Super AMOLED touchscreen around your wrist is one thing, but the Gear S also includes a 3G connection for use away from a smartphone. I grabbed some hands-on time at Samsung Unpacked at IFA 2014, where the Gear S has shown up alongside the Galaxy Note 4 and Galaxy Note Edge.
It's not a smartwatch for those with small wrists or who don't like to draw attention to their timepiece. Accommodating that cellular modem (along with both WiFi and Bluetooth, plus a GPS chip) takes some space, not to mention the 300 mAh battery Samsung claims will run the Gear S for up to two days.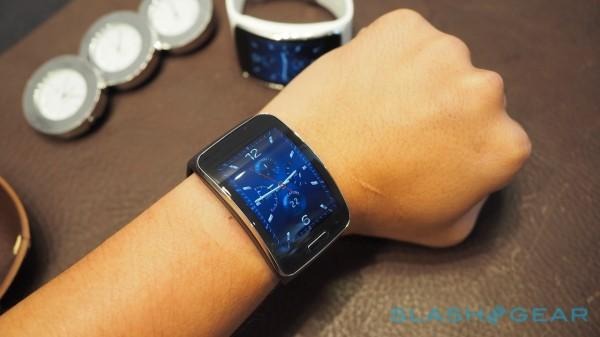 A similar charging dock as to the one that comes with the Gear 2 will be used to recharge the Gear S, though it also has a built-in battery for on-the-go use. Oddly, despite it having a 350 mAh battery, Samsung tells me the dock will only recharge the watch around 50-percent.
The curved display – Samsung's "most curved display yet," the company told me – does help there, though, with the Gear S feeling more like it wraps around your arm rather than perching on top of it. You can change out the strap, but not for any regular watch band; instead, Samsung will offer a number of alternatives made from silicone and other materials. Platinum plating means that the metal portions of the design feel high-quality.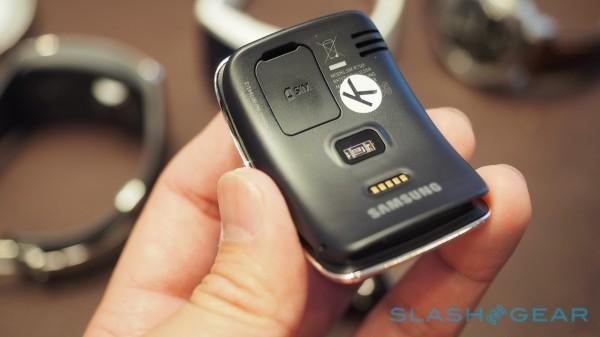 As you'd expect from a Super AMOLED screen, colors are vivid and viewing angles vast. I didn't have the chance to try the Gear S outdoors, however, where bright sunlight can be the arch-enemy of visibility. A new addition over the other recent smartwatches from Samsung's range is a UV index sensor, though otherwise there's the same heart rate monitor on the inside edge (here next to a nanoSIM slot).
Like the Gear 2 and Gear 2 Neo, the Gear S runs Tizen rather than Android Wear. Samsung says there are now more than 1,000 third-party apps for the platform, though exactly how popular it will be remains to be seen. Some of the preloaded software has been updated since we saw it on the Gear 2, too; health results, for instance, are now shown in a more graphical way, with charts explaining how heart rate readings changed over there course of a session, and running logs using GPS for path tracking.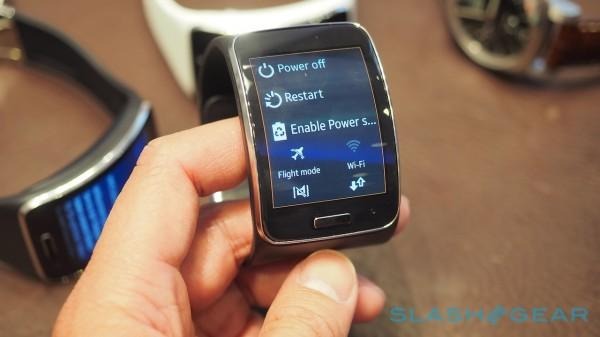 Nonetheless, some of our lingering frustrations remain. The Gear S can track sleep, but only in the most rudimentary manner: you manually tell the smartwatch you're going to bed, and then you tell it you've woken up in the morning. If I get up for a glass of water in the meantime, however, the wearable doesn't know that unless I manually stop and start it again.
Samsung is counting on third-party apps to help paper over those shortcomings, with launch-day support from things like Nike+, Facebook, and HERE Maps. The UI has been refined, too: you swipe left to the notification area, then right to customizable widgets, and navigate each app with up/down swipes.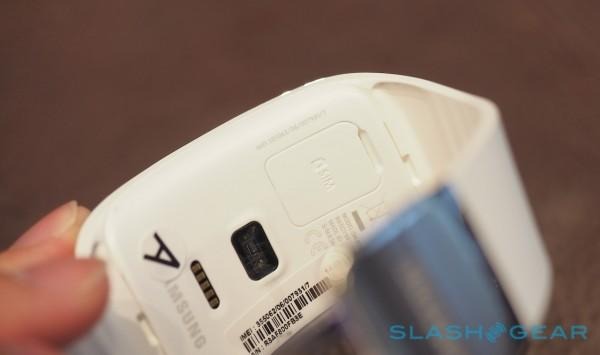 Since the Gear S has its own data connection, and doesn't demand tethering to your phone, notifications are far more actionable. Get a text message, for instance, and you can reply to it directly from your wrist, either dictating the response (with cloud-based processing) or using a very small on-screen keyboard. You can also make calls, pairing a Bluetooth headset with the watch (and also using it to listen to music).
Standalone doesn't mean unrestricted when it comes to compatibility, however. While the Gear S can handle calls, messages, and navigation on its own, if you want to use it with a smartphone you'll need to be using one of Samsung's own Galaxy handsets, just as was the case with the Gear 2.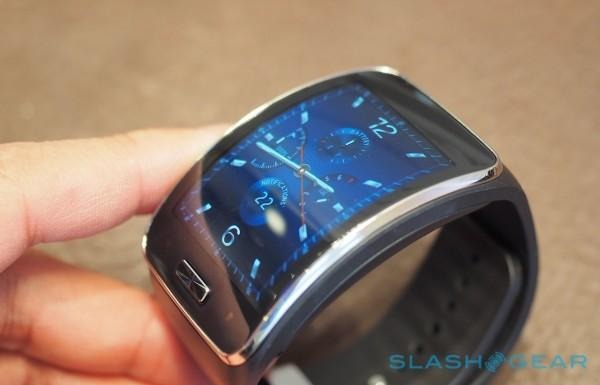 Nor does it have the full range of smartphone features: there's a news-reader app, for instance, but no browser, though Samsung tells me it expects one to be available eventually in the app store.
Samsung's hardware is certainly intriguing. The Gear S addresses one of the lingering complaints about smartwatches – that they're too reliant on a nearby phone to be truly useful, and then too dumb when they're apart – but there are still plenty of questions lingering in my mind. The battery seems small for power-users to truly see two days of runtime, and Tizen remains unproven.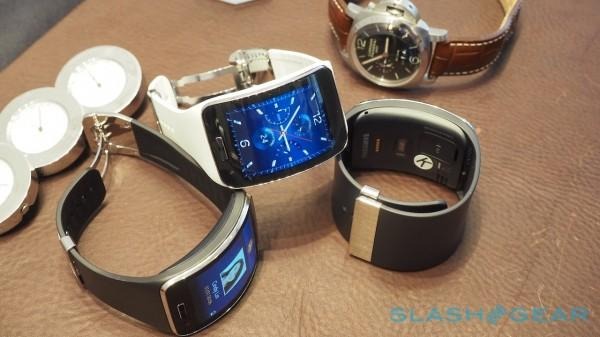 More significant, though, is how the Gear S will work out financially. Having a completely separate voice and data plan for your watch seems extreme, and even if it was to be added to a shared plan, maintaining two numbers – for your phone and your watch – also seems limiting. There are various possibilities to work around that with forward-thinking carriers, but without knowing prices and details it's hard to say how appealing they'll be to consumers. Samsung certainly has the hardware, but there's more to it than that to making the Gear S a success.