Android Wear just got very, very smart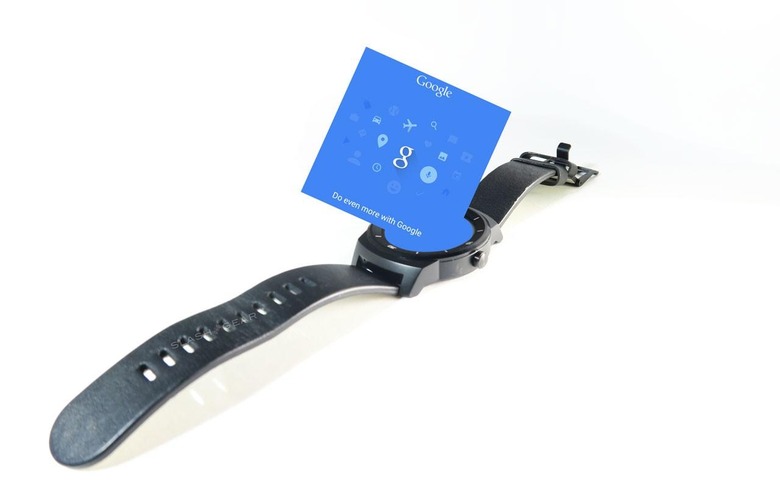 Google's Android Wear software just got smart – very smart – simply because it integrates Google Now top to bottom. With an update to Google Now comes an update to Android Wear, and what we're seeing today is an explosive update that'll make the suggestions for directions and sports scores you've been getting so far seem like drops in a barrel of friendly, and I daresay helpful, updates from apps of all kinds. Everything from eBay auction updates to the ability to "Download Venice" – all on your wrist, very soon.
Below you'll see a gallery of "cards" that'll be appearing in Google Now immediately if not soon. They come from Google's gallery of card updates as of Friday, the 30th of January, 2015. While some cards will pop up courtesy of Google's services, most will be coming from 3rd-party brands.
An app like Duolingo will help you learn a new language. Mint will send you reminders on how much of your budget you've spent during the month. Walgreens will send you your Balance Rewards card in the form of a QR-code the cashier can scan from your wrist.
Hailo and mytaxi will add to the number of ways you can call a car to pick you up from your Android Wear device. ICICI will remind you to pay a bill, BookMyShow will allow you to buy tickets to a movie you've been waiting for, and Ford will let you remote-start your C-Max Hybrid vehicle.
The smartwatch you're seeing above and below is the LG G Watch R, one of several Android Wear devices on the market today.
Of course these updates are headed to Google Now for your phone first, then to your Android Wear device. Some functionality will only work on your smartphone, but a lot will work from your watch as well.
Since this is all coming through Google Now, you'll find these updates and notifications appearing based on your location and the timing of events taking place around you.
Your phone will know when you're about to go home from work, and Waze will update you on traffic conditions through Google Now on your Android Wear device.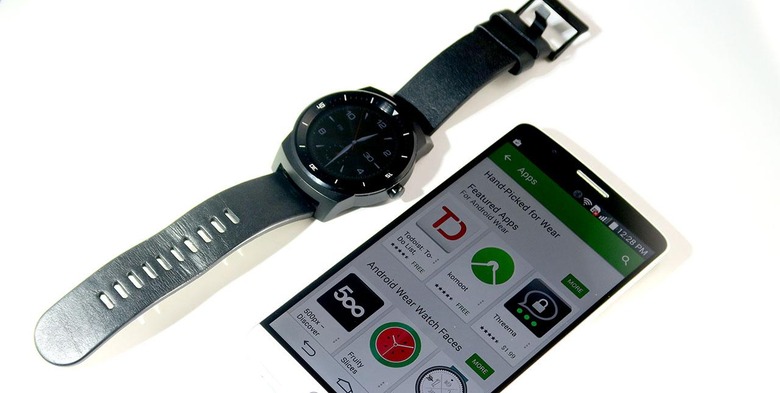 You'll buy a ticket for a flight to Spain and an app like Duolingo might suggest you learn some Spanish before you get there.
Tweet a high-powered message from your watch using an app like IFTTT with a trigger and find out it's doing extremely well with Hootsuite through Google Now and on back to your Android Wear device.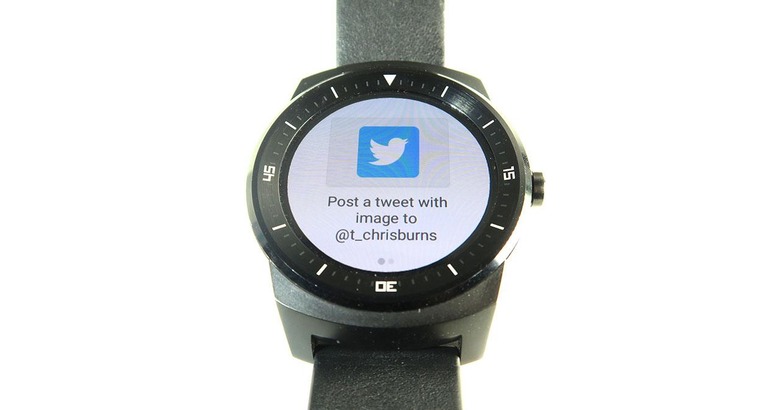 All the way back in February of 2013 we had a chat with Google's Matias Duarte about Google Now and how their system would work with wearable devices. This was before Android Wear was introduced, but quite likely NOT before Google had started working on the Android Wear system behind the scenes.
"When you're in a room with people," said Duarte back in February of 2013, "or when you're out and about, how do you keep from even getting sucked into the phone, how can we be smarter about when to notify you about things, how can wearable technology allow us to notify you, or immerse you in data, in less intrusive ways?"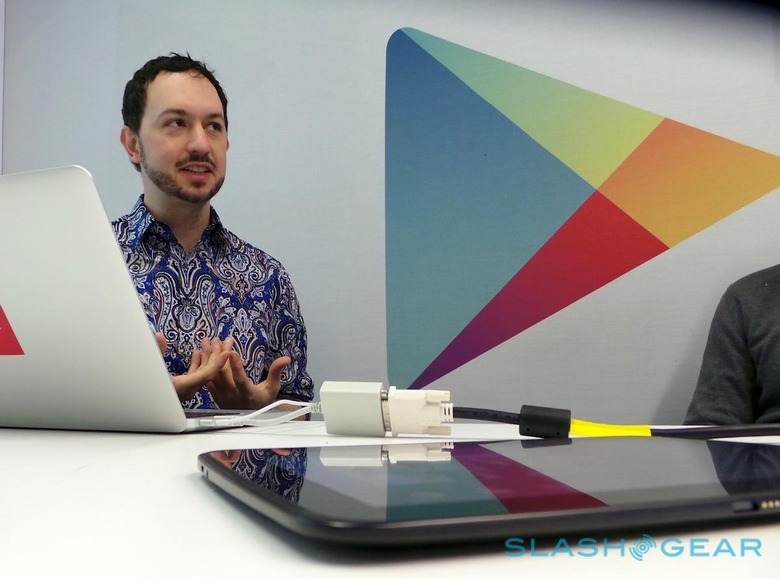 Now with Google Now opening its doors to apps of all sorts, you'll have a new way to handle all of the updates from the services you use on a daily basis. You'll also have access – or the option of denying access – to your Android Wear device for these integrated card-based notifications as well.
Duarte suggested that part of his responsibility with the Google Now team was to "put you in control of when you decide to deal with that online world."
Now with additional layers – all the way out to your wrist – Google's digital ecosystem allows you to be as integrated or as dismissive as you like.