Google Now gets third-party app support with update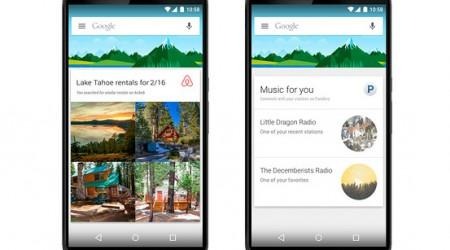 After yesterday's
, which brought news that Google may not be as strong in Search as they once were, the company is announcing changes to Google Now. The mobile-first search skin, which brings in cards packed with information based on your usage, will now allow third-party apps to deliver info to you. Google says over 40 new cards will be available to users, and the info sharing is a one-way street; app Developers won't be able to cull data from Now.
Some cards will allow for location-based pop-ups, though Google tells The wall Street Journal they won't share your location straight away. Instead, a tap on the card takes you into the corresponding app, where their location tracking takes over.
Those location-based cards in Google Now will be generic. If you were to arrive at an Airport, Google Now might push an Uber or Lyft card to you. Other examples provided are Ebay auctions receiving bids, or new real estate listings via Zillow.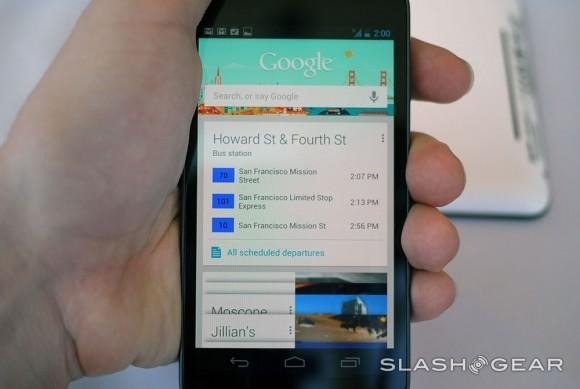 The new card-based feature only comes with a third-party app download, of course. You wouldn't see a Zillow notification without the Zillow app installed. If you're curious what you might end up seeing, Google has a full list of the new cards
.
There are over 30 apps that can take advantage of this on launch, and we'd expect many more to take advantage in the coming days, weeks, and months. Though Google Now can do quite a bit, this opens it up to become more of a platform, and less a cursory version of Search.
This feature is naturally rolling out to Android users starting today. It's not known if this feature will come to iOS via the Google Search app, but we wouldn't bet on it.
Source: