HTC One Max: the final countdown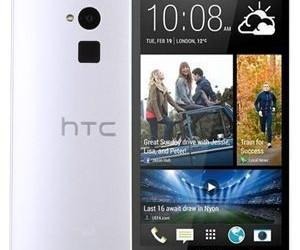 There's little left to say about the HTC One Max – it's a device that's been leaked more than almost any other smartphone this year. But here in the days before the actual final reveal, we can move down the list with every little bit and piece we've been tipped to know. This begins with the most recent leak of the device internationally with a press render of the European version, complete with fingerprint scanner.
Next you'll find an "in the wild" photo of the device in China. This device is set to have a massive 5.9-inch display with 1080 x 1920 pixels, plain to see here as it requires two hands to operate at all times. This photo was taken by Instagram user ZacJasonR, a fellow who – mysterously – has no other photos of anything similar to this in his feed.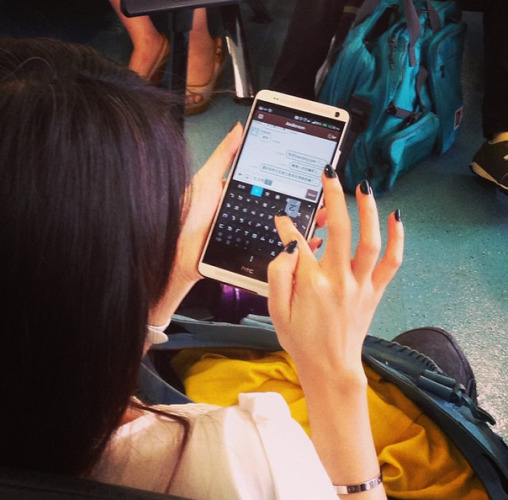 An image from CTech shows the machine up for sale in Taiwan on pre-order. This is not uncommon for devices that are nearly guaranteed to be released in the near future, as also evidenced by the likes of a recent Spigen case teaser for the Nexus 5. You can see this Nexus 5 case on Android Community and a long list of Nexus 5 leaks here on SlashGear in our Nexus tag portal.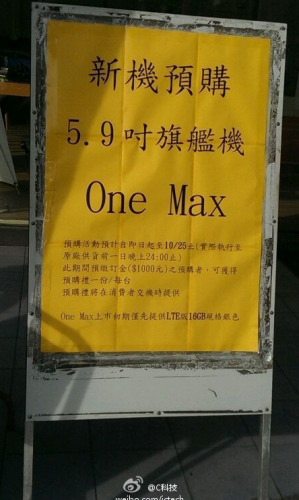 HTC has confirmed that they're set to have a couple of events this next week, one on October 16th in Hong Kong and another in Taiwan on October 18th – this may or may not mean that the HTC One Max will be coming to the USA in the first wave. There's also a global press event set for October 15th. It's quite likely the HTC One Max will make it to several USA-based carriers as the HTC One Mini already has in the past several weeks.
Also included here is a press image from the likes of Anqu via Android Central. You'll see several specifications solidified here for the Asia-aimed device as well as a slightly different set of visuals compared to what's delivered in the first image in this article.
We've seen a new camera interface for this device as well as a set of photos comparing this device to the Samsung Galaxy Note II and Galaxy Note 3. And finally there's the most recent specifications sheet leak. This leak suggests that the machine will be coming in 16GB, 32GB, and 64GB editions, 2GB RAM, and a Qualcomm Snapdragon 600 quad-core processor.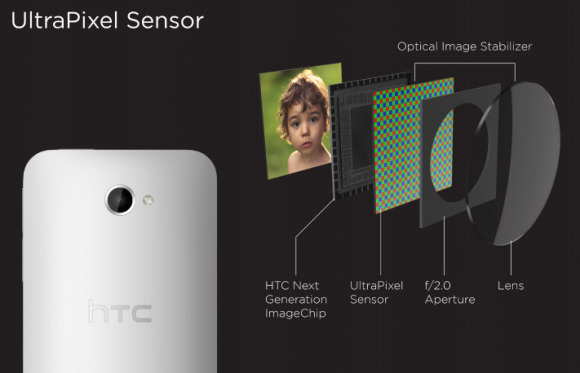 It's also suggested that this machine will work with Android 4.3 Jelly Bean right out of the box with a new Sense 5.5 user interface. You'll also see the same 4-ultrapixel camera on this machines back as the HTC One, micro-USB 2.0 port on the bottom of the device with MHL capabilities, and a microSIM slot for data.
Have a peek at the HTC One Max timeline below for more, and stick around the rest of this week – this device is bound to appear sooner or later!