Happy New Year's from SlashGear!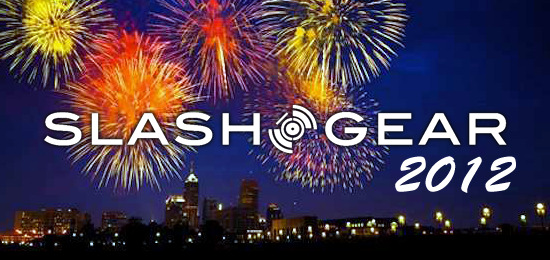 It's the first of the year here in the western world, and we're gearing up for another tech-filled 365 days of magic! What we're getting ready at the moment is no less than another action packed year of gadgets galore, including but not limited to the two biggest events of the year right out of the gate: CES 2012 and MWC 2012! Join us the whole year but especially these first two months as we hang out in two of the most fabulous places for events on earth: Las Vegas, Nevada, and Barcelona, Spain!
What you're going to see can be prefaced by what we saw in years past, those events and products easily found inside [CES 2011] and [MWC 2011] tags, those leading you to Consumer Electronics Show and Mobile World Congress from early last year. This year we'll be using 2012 tags like so: [CES 2012] and [MWC 2012], and the keys are yours! We've already got a whole batch of teasers in both categories setting up the shows without a doubt!
As for big hits this past year, the tops on SlashGear when you consider post views only are thus:
After that it's such masterpieces as the Samsung Galaxy S II review, a comparison post by the name of HTC Sensation vs Samsung Galaxy S II, and one of our first glimpses at the hero phone of today: Samsung Galaxy Nexus Pictured Clear as Day. Slightly more popular than the Galaxy Nexus post, believe it or not, is a post comparing the ASUS Eee Pad Transformer vs Acer Iconia Tab A500. You must remember, of course, that when those two tablets were released, the only other comparable Android was the Motorola XOOM. That said, our Galaxy Nexus Review isn't far behind, and a warzone of a comments post in the "iPhone 5" leak by Cincinnati Bell surprised us all with its tenacity. We'll be exploring the significance of the top five in an upcoming post this week!
Then for your yearly wrap-up posts: stick around SlashGear here in the main news feed for all the "best of" posts you can handle! Everything from Apple to Android, Music to Magical Machines, you'll know what we've brought to you in a vast set of nutshells. Enjoy!