Google is targeting a March release for its own smartwatch, a Bluetooth LE wearable designed to work alongside an Android smartphone, though insiders on the project are reportedly pessimistic that the current timescale is realistic. Google has already pared back on the complexity of the design it's said, switching from a metal strap to a plastic one, but even so there's a strong possibility that the ship date could slip to June 2014 or see Google launch the gadget with even fewer features than initially intended.
Earlier prototypes, sources tell TechCrunch, were similar in some way to Pebble's Steel with its metal band and square face. However, unlike Steel, Google has reportedly opted for a color display; Pebble has stuck with monochrome e-paper for Steel, for its lower power requirements and better outdoor visibility.
Although metal was picked for the prototype, the current intention is to ship a plastic strap instead, the sources claim.
Interaction with the watch is said to be through a combination of swipes and taps, with it capable of showing notifications like Caller ID and text messages. Previous reports in October 2013 suggested Google Now would also take a central role, and that Google's contextual engine would be used to push the sort of smart traffic updates, flight alerts, and other information familiar from Android phones direct to the user's wrist.
HTC is also rumored to be preparing a smartwatch that centers on Google Now.
What's unclear at this stage is to what extent third-party developers will be able to take part. "It doesn't sound like" other apps can be loaded to the Google watch, TechCrunch suggests, though that could change in time, much as Pebble did with the gradual launch of its SDK and, most recently, its appstore.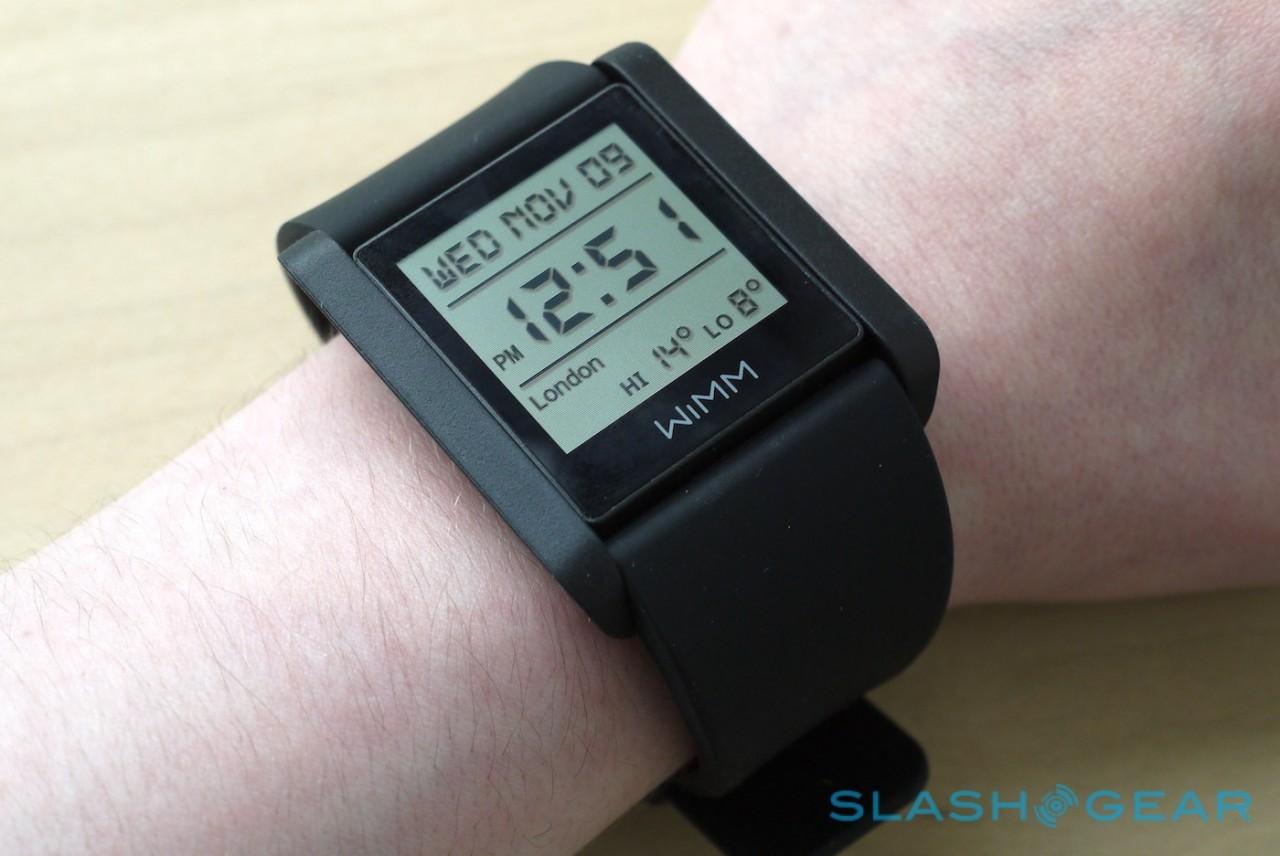 Google's project is apparently being led by a group including Android designers, though it's also more than likely to include several people from Google-acquisition WIMM Labs. Having been bought by Google, the company ceased public development on their WIMM One developer device, which had a small color touchscreen with a predominantly swipe-based UI.
However, the acquisition didn't come before WIMM could show off its own interpretation of an Android-based watch, elements of which could have made it through to Google's own version.