Pebble appstore for smartwatch goes live for iPhone users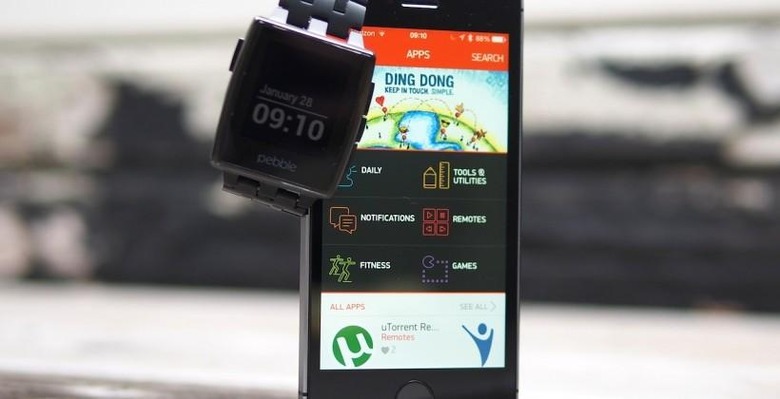 Pebble's appstore for its smartwatches has gone live, arriving in an update for the iOS Pebble app and with an Android version due "very, very soon" the company says. Currently stocked with more than 1,000 apps and watchfaces – though expected to become the main hub for all of the company's third-party developers to release their software through – the appstore is split into six app categories, spanning notifications through fitness and games.
There are also categories for Daily – for apps which pop up an alert daily, whether with a "word of the day" or a reminder from history – along with Tools & Utilities and Remotes. Pebble says it will be curating the best of the titles to the top of the app, making it easier for new users to find useful software.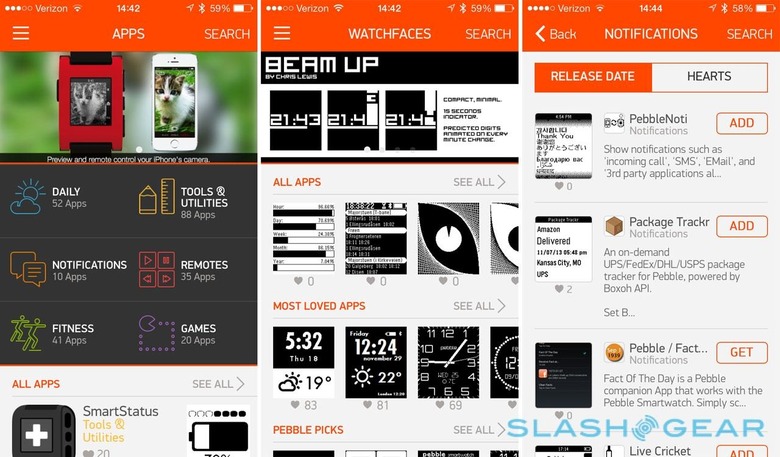 Meanwhile, the updated app also includes the new "Pebble locker", a way to manage software on the smartwatch. Rather than loosen the eight app limit that has applied since the original, plastic version was released – which Pebble tells us is an intentional limit so as to make navigating the UI more straightforward – the app instead allows for easy loading and unloading of titles to the watch.
Right now that can only be done one at a time, though it's not hard to envisage a time when groups of apps – say, for using Pebble during exercise, or while at work, or when interacting with your smart home – could perhaps be switched out in bulk.
We tested the appstore in our review of Pebble Steel last week, if you're looking for more details. It's available in the iPhone App Store now – after a little delay on Apple's end – and according to Pebble will be headed to the Android version imminently.