HTC smartwatch to be shown off at MWC 2014 based on Toq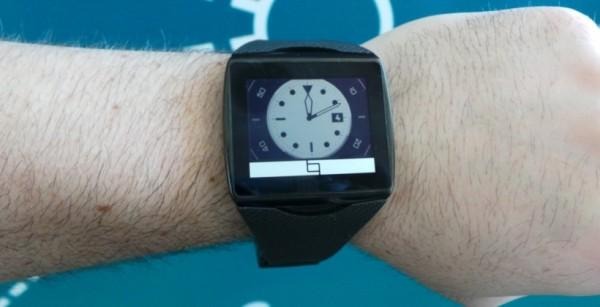 Rumors are circulating that smartphone maker HTC plans to show off a new smartwatch at MWC 2014 in Spain next week. The rumors come from a source that claims to be familiar with HTCs plans. This is tipped to be the first of three HTC wearables in the works.
The HTC smartwatch is said to be a prototype based on the Qualcomm Toq. HTC will reportedly be showing the watch off to carriers at the show with no plans to show it to the public at this time. Rumors also suggest that HTC will be developing a watch using the Google Now service.
The third wearable is rumored to be an electronic bracelet that plays music. The source of the rumor says that the last two smart wearables may not be displayed at the show. HTC has been struggling to compete on the smartphone market as Samsung and Apple command the lion's share of the market for smartphones and tablets.
Samsung has its Galaxy Gear smartwatch, which has seen limited success. Apple has been rumored to be working on its own smartwatch often called the iWatch. The iWatch is tipped to have sensors inside that can monitor health of the wearer. The source of the rumor says that the HTC smartwatch uses the Mirasol display from Qualcomm, Bluetooth, and has a music player. The watch running Google now is tipped to use an AMOLED screen. Check out our hands on with the Qualcomm Toq for more details on this device.
SOURCE: Bloomburg