Qualcomm Toq smartwatch hands-on, lasts for days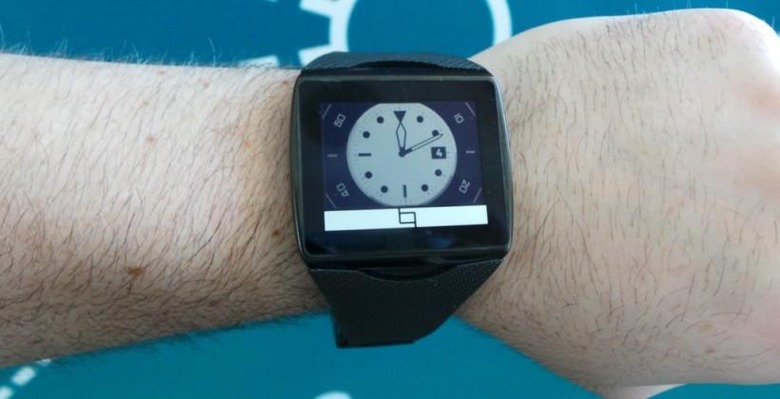 The folks from Qualcomm don't have a track record of making their own hardware, but today they shocked everyone at their annual Uplinq developer event and announced the Toq smartwatch. Powered by a 2.1-inch low power Mirasol display, they promise it can last for days, and is always on. Below we have plenty of pictures, and even tried this comfy and low profile watch on for a minute.
The Qualcomm Toq isn't your average smartwatch. The important thing here is the Mirasol display, which they hope will lead the wearable computing era we're about to dive into over the next few years. Being extremely efficient it is always-on, has full colors, and works wonderfully outdoors since it doesn't require a backlight. This means the sun won't ruin your viewing experience.
Thanks to the Mirasol display this smartwatch can "last for days" but we're hearing roughly 3 days of mixed usage for many. Not only that but it's so efficient that we're only working with a 200 MHz Cortex M3 processor and 512MB of RAM. So it certainly isn't the fastest, but it does its job. This all allows for a super sleek and low-profile watch thinner than most available, not to mention the battery is outfitted in the clasp, rather than under the display to make it thicker than it needs to be.
While we don't have a Snapdragon under the hood, many of Qualcomm's leading technology is inside the device. Including the Qualcomm Mirasol display, the Qualcomm Atheros Bluetooth chip for low-power communication and notifications. Qualcomm wireless charging, and even Qually's own developed software and user experience. It doesn't run Android, but will sync with your Android smartphones.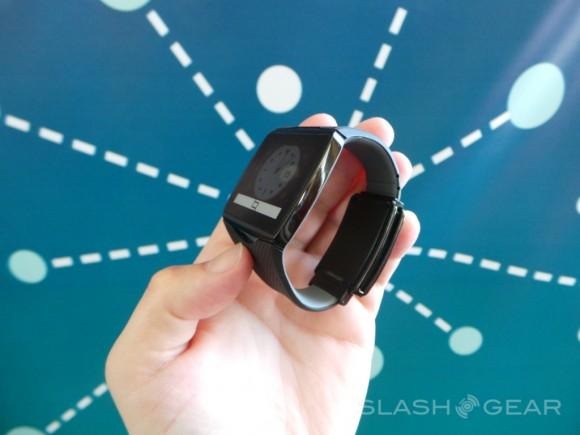 A quick double tap on the comfortable soft-touch rubber band near the display top illuminates a backlight for even better viewing, which quickly turns off to preserve power. The same taps on bottom is for multi-tasking and will open the last app being viewed. Some of those apps include calendar, missed calls and texts, and even a music player.
Then of course the Qualcomm Toq smartwatch will default back to a clock, since it is a watch after all. There's multiple different options for the face style, of course, and more will be coming near the October 10th release date for the Toq. It certainly isn't mean to compete with the Galaxy Gear, but will have its own place in the market.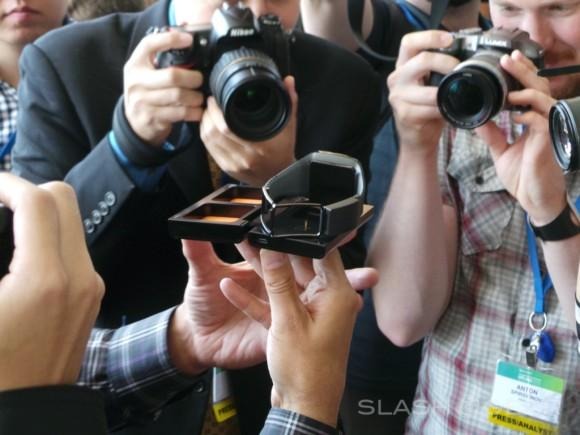 Again we can't help but feel this is a platform to showcase their impressive Mirasol display tech on the device, more so than just making a smartwatch. Overall we actually really liked our time with the Toq, as it was one of the thinnest, most comfortable "smartwatches" we've used to date. Add in the fact that it has wireless charging, instead of the usual odd systems from others, and that's just one more reason it will be a simple solution for your wrist.
We'll surely get more details in the coming days and weeks, and stay tuned for a hands-on video coming soon. The Toq is expected around October 10th for roughly $299.