Computex 2011: Day Zero Wrap-Up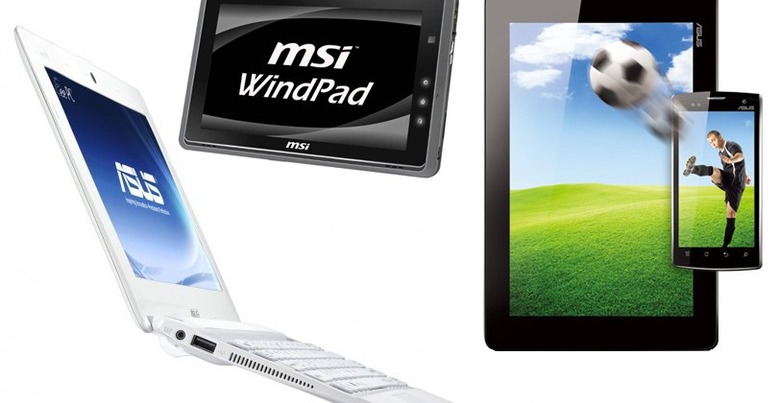 Did you dream about a hybrid smartphone/tablet? It's only morning in North America, but already the Computex 2011 pre-show presentations have been and gone, ahead of the show-proper opening on Tuesday. There's plenty to see, too, with the East Asian companies bringing out their take on tablets and attempting to find a gap in the iPad's armor, among other things. Read on for the full SlashGear Computex Day Zero wrap-up.
Biggest news today is likely the ASUS Padfone, the company's teased and leaked hybrid tablet/smartphone consisting of a 4.3-inch Android handset that can dock into a special 10.1-inch tablet shell. ASUS is talking up the Padfone's seamless transition between the two, with your currently-open app automatically rescaling to suit the change in display. There's also plenty of crossover of the hardware: the phone's 5-megapixel main camera is used as the tablet's main camera when docked, and memory and 3G connectivity are shared too. Check out all the official details and our hands-on video roundup for more.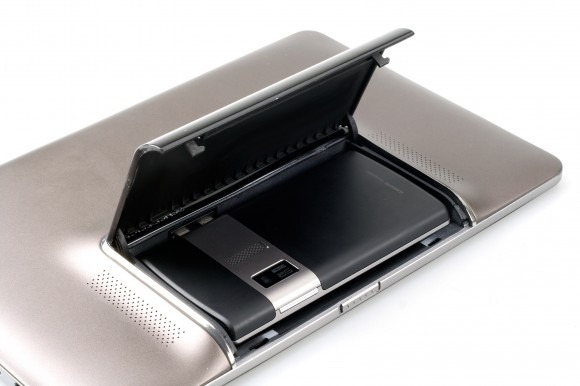 The Padfone isn't the only ASUS slate today. We've seen the Eee Pad MeMO before, all the way back at CES 2011 in fact, but today it's relaunched with a 3D makeover. The ASUS Eee Pad MeMO 3D has a 7-inch glasses-free 3D display along with a Flyer-like active stylus and a companion MeMIC Bluetooth headset and remote. ViewSonic too has opted for 7-inches, with the new ViewPad 7x promising to be at the affordable end of the Honeycomb scale, while its 10Pro sibling muddies the waters somewhat with a less convincing Windows 7/Android 2.2 Froyo dual-boot on Intel Oak Trail silicon.
Gigabyte has perhaps sensibly stuck with a single OS with its new S1080 tablet, though whether that OS being Windows 7 will win it many favors remains to be seen. MSI, too, has split things down the middle, with the new WindPad 110W opting for Windows and the WindPad 100A picking an unspecified version of Android instead.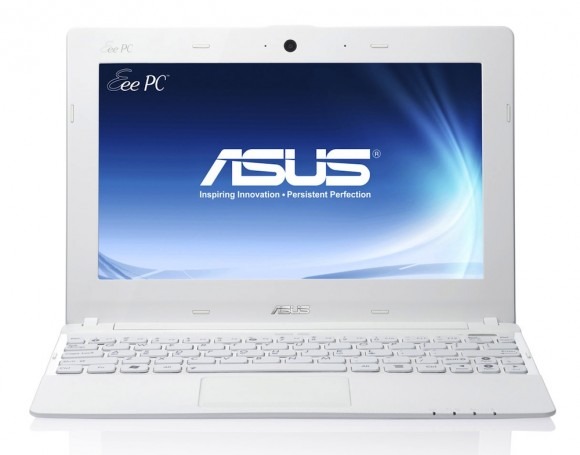 It's not all tablets, mind. ASUS has an alluring ultraportable, the Eee PC X101, with a 10.1-inch display and a choice of Windows 7 or MeeGo. With pricing expected to kick off at $199, it may not match the MacBook Air for style, build quality or specs, but you could outfit the whole family for the same price as a single Apple machine.
If you want something a little different, Gigabyte has its new Booktop M2432 notebook complete with a useful desktop docking station, while the LG P220 does away with fancy docks and instead focuses on being angularly gorgeous. The ASUS UX21 can't quite match it on looks – though of course beauty is in the eye of the beholder – but certainly isn't lacking in functionality.
Computex isn't just about finished systems, there's plenty of chipset, GPU and component news to be had too. NVIDIA got the ball rolling overnight with a drool-worthy demo of its quad-core Kal-El sequel to Tegra 2, followed by the new GeForce GTX 560M, but there are more esoteric offerings like the CUPP Computing PunkThis, which packs an entire ARM-based computer into your laptop's HDD bay. Samsung is also offering its Exynios processor – as found inside such luminaries as the Galaxy S II – to developers as part of the Linaro Origen board.
You can track all of our show coverage this week by using the Computex 2011 tag.