Gigabyte unveils new Booktop M2432 notebook at Computex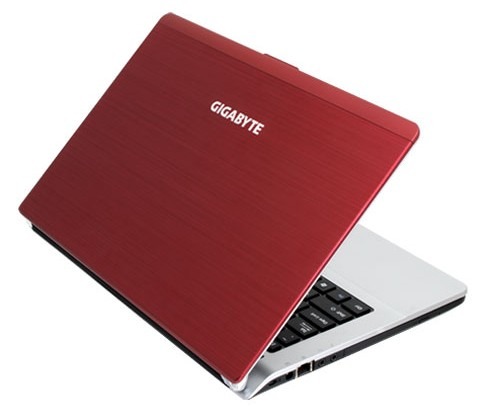 Computex 2011 is here and that means hoards of new tech gear will be debuting today and over the week. Gigabyte has a new notebook right out of the gate called the Booktop M2432 that it is debuting. The machine has a nicely sized 14-inch screen and it is the follow-up to the Booktop M1405. Gigabyte claims that the machine has a desktop grade graphics card built into the included docking station and the machine uses an Intel Core i5 processor.
The processor has Turbo Boost 2.0 for extra power when needed and the 14-inch screen is LED backlit and has a resolution of 1366 x 768. The graphics inside the machine is an integrated HD 3000 GPU supporting HD video. The machine also has USB 3.0 port, THX TruStudio Pro and a lot of other features. The notebook is 27.6mm thick and weighs 1.81kg. The keyboard is a chiclet design and the machine has a multi-touch trackpad.
One of the coolest features of this notebook is the included docking station. Inside the docking station is an NVIDIA GT 440 GPU with 1GB of DDR5 RAM. It can connected to up to two external monitors. The docking station also has six USB ports, HDMI out, D-Sub, DVI, and other ports that you find on a desktop computer. The M2432 notebook has a slim optical drive inside a FlexiBay that can be swapped for an extended battery when run time is more important than the optical drive. Pricing and availability are unknown.