CES 2013 wrap-up: Gaming gets the spotlight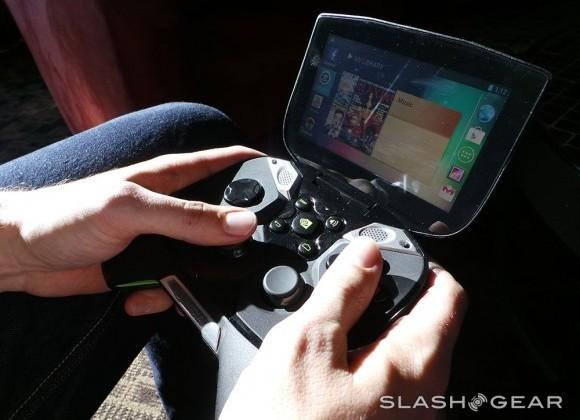 We're used to CES being all about gadgets and technology in general, but this year, there were actually a surprising number of major gaming announcements. NVIDIA positioned itself front and center, leading the charge and talking about a number of new products and services that are bound to get any gamer bouncing up and down with glee. Perhaps the biggest reveal NVIDIA's press conference held was the reveal of Project SHIELD, a new Android-based games console that's packing the company's latest mobile processor, the Tegra 4.
While that's impressive enough, it gets even better: Project SHIELD won't just play Android games, but is also capable of streaming games over Wi-Fi from a computer outfitted with a GeForce GPU. During our hands-on time with the device, we got to see it streaming Black Ops II to its 5-inch 720p screen, so there's certainly plenty to look forward to with this new device. The streaming functionality makes a good segway to another major announcement from the company – NVIDIA GRID.
With NVIDIA GRID, we're seeing NVIDIA enter the cloud gaming space, outfitting its server racks with enough GeForce GPUs to supposedly match the power of 700 Xbox 360s. A number of key players have failed or otherwise stalled out in the cloud gaming space, so it'll be interesting to see if NVIDIA can excel. The company also gave us more details about GeForce Experience, which will do its best to optimize your graphics settings so that games run as good as they can on your rig.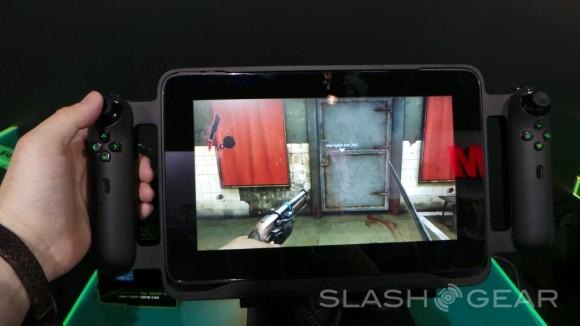 Of course, the show wasn't only about NVIDIA. The company made a lot of major gaming announcements – that much is true – but it had quite a bit of competition for gamers' attention. Razer had its Project Fiona tablet on hand at the show, only now it's been renamed the Razer Edge. Making use of Intel's third-gen Core line of processors (with one configuration even sporting a Core i7) and an NVIDIA GT640M LE GPU, this tablet definitely has some stellar hardware. It will also have a number of accessories available separately, including a detachable controller dock, keyboard dock, 360-esque gamepad, and docking station that has all the ports you need to turn your Edge into a mini gaming desktop.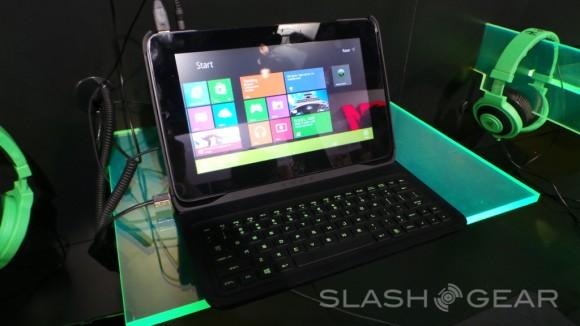 As you might imagine, we found during our hands-on time that playing games on the Razer Edge is a blast, and seeing triple-A retail titles like Dishonored running on it at excellent frame rates certainly was exciting. It seems safe to say that if the Edge catches on with gamers, then we can look forward to a whole new era in mobile gaming.
Archos was at the show, and though it had a number of different devices on display, one of the more intriguing products was its GamePad. The Archos GamePad is another tablet made specifically for gamers, though it comes with a far less expensive price tag than the Razer Edge. As one of the only Android tablets to provide physical face buttons, this makes the tablet a prime choice for people who like enjoy games but hate touchscreen controls. In our hands-on, we said that though you'll have to map the physical controls for a fair number of Android games, the process seems pretty easy, and should keep the downtime between downloading and gaming short.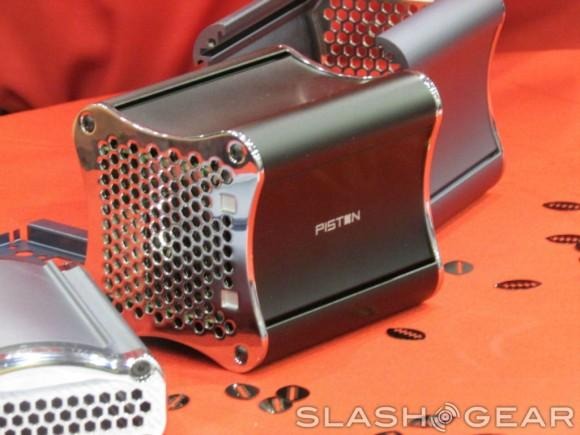 Right before Pepcom kicked off, we heard that Xi3 and Valve would be showing off a new product. Xi3 was there in force at Pepcom, showing off its brand new 7 series modular computer, and while we made a few guesses at what Valve would be using it for, in the end it turned out that we were wrong. It would appear that Valve has invested heavily in Xi3's modular computer to offer set-top "Steam boxes," meant for gaming and streaming content, so we'll be keeping and eye on that.
Switching gears completely to move from hardware to peripherals, there were two companies in particular that were showing off new gaming mice. One was Genius, which let us get a little hands-on time in with its relatively new Gila mouse. The Gila comes with a number of accessibility options, letting users program any of the twelve buttons and featuring highly adjustable dpi settings.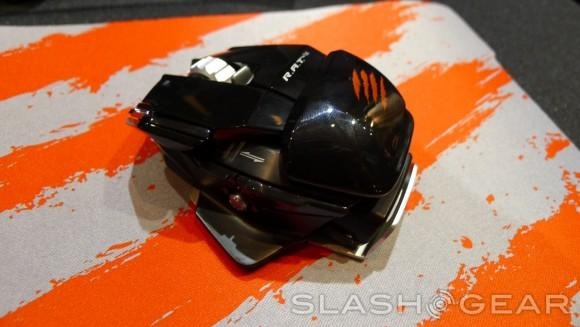 Mad Catz is not one to be outdone, however, giving us a look at its new R.A.T.M and M.O.U.S.9 mice. If you're a serious PC gamer, these mice seem to be aimed directly at you. Both mice are quite similar, with the M.O.U.S.9 being just a bit bigger than its brother. Both have very unique designs as far as gaming mice go, with buttons everywhere on the pair. They each can supposedly boast one year of battery life as well, so that's something to get stoked about if you're always on your gaming PC.
In the end, this was actually a pretty big year for gaming at CES. All of the stuff we saw during the show will of course being popping up more and more as the year goes on, and we're hoping that we'll get the chance to spend much more time with Project SHIELD, the Razer Edge, and the Archos GamePad soon. Keep it here to SlashGear for more information on all of these cool devices, and in the meantime, be sure to check out our CES portal for our full show coverage.