CES 2011: All-Star Tablet Round-Up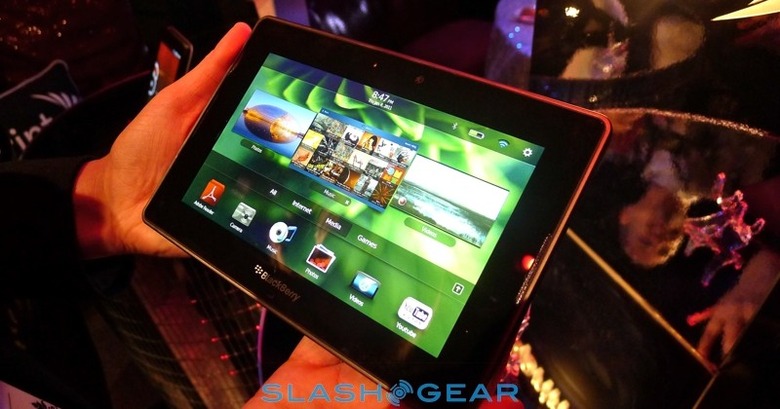 Every CES has its unofficial theme – we've seen netbooks and ereaders flood the booths in previous years – and 2011 was the turn of tablets. As predicted before the show, the rise of the iPad, the imminent release of Android 3.0 Honeycomb and the promise of a new, lucrative segment has worked like catnip to manufacturers large and small. Check out the SlashGear CES 2011 tablet roundup after the cut.
We've been tracking Notion Ink since late 2009, and this year had the chance to see what's so exciting about the company's Adam tablet. The one Android-based slate on show that didn't have to apologize for running something earlier than Honeycomb, Adam's key strength is its awesome Eden UI and multitasking system. Our hands-on videos show it best, but considering this tiny start-up has managed to do what has pretty much escaped Microsoft for the past decade, it's very promising.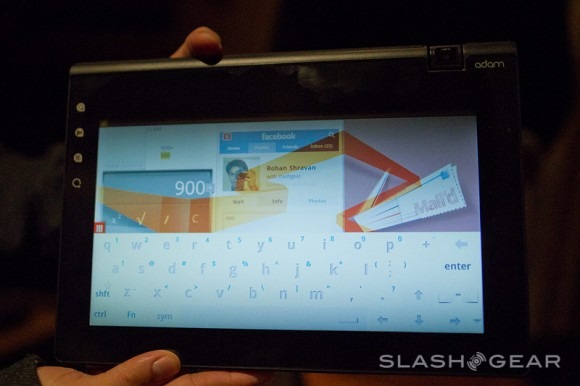 Motorola's XOOM is another slate with great promise, and its debut on Verizon this quarter – along with a 4G model in Q2 – is already getting people excited. Like Adam, the XOOM runs NVIDIA's Tegra 2 chipset – you can find more about what that means in our Super Phone hub – and while it will be one of the first tablets to give us an official glimpse of Honeycomb, it also packs a few copy-worthy features. For instance, Motorola has designed the XOOM's modem as modular, so that the 3G version it will launch with can be easily upgraded to a 3G/4G version later on; that will hopefully make international 3G/4G launches more straightforward as well.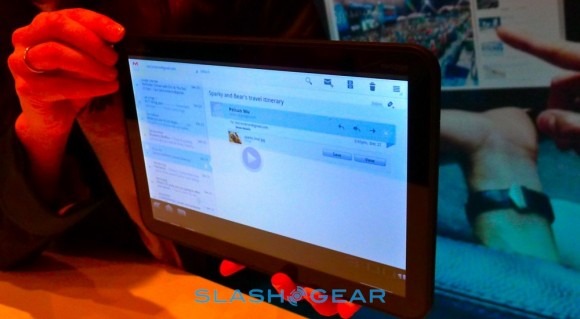 T-Mobile has a 4G tablet of its own, in the shape of the HSPA+ capable G-Slate by LG. The most mysterious of the carrier-provided options, there's not much known about the G-Slate beyond its Android 3.0 OS and 10-inch display. T-Mobile preferred to spend its time talking about the new Dell Streak 7, the long-rumored 7-inch sibling to the original Streak. Unfortunately it won't be able to take advantage of the full speeds on offer as T-Mobile doubles its HSPA+ network to support up to 42Mbps, being limited to 21Mbps instead, but with Dell's heft behind it we wouldn't count it out.
Perhaps our biggest surprise of the show was how strong an option RIM's BlackBerry PlayBook is shaping up to be. A step away from the Android crowds, the PlayBook's QNX-based OS and dual-core TI OMAP4430 chipset single it out as a very capable contender, with a UI that bridges the larger screen size and the traditional BlackBerry interface well, and lashings of processing grunt on tap. It too will have a 4G option, courtesy of a launch on Sprint's WiMAX network. Perhaps it was RIM co-CEO Mike Lazaridis' enthusiasm rubbing off as he personally demo'd the slate to us, but the PlayBook looks like it could end up part of the iPad's strongest competition.
RIM BlackBerry PlayBook demo:
[vms bc5392effeb8f18fda75]
While the slate form-factor has been the most common, ASUS and Samsung took a risk and opted for sliders in their tablet ranges. The ASUS Eee Pad Slider and Samsung Sliding PC 7 don't show much imagination in their names but have enough to differentiate themselves in their hardware, each packing a full QWERTY keyboard for those who want the finger-friendliness of a touchscreen but also want to do some serious text entry. Beyond that similarity, though, the prospects are very different. Samsung opted for an Intel Oak Trail processor and Windows 7, promising full desktop functionality for those who care about it, but running the risk of underwhelming mobile battery life and having to reskin the OS with its own Touch Launcher UI. ASUS, meanwhile, opted for Android 3.0 Honeycomb running on Tegra 2, a far more mobility-friendly decision but potentially lacking the "grown up" software flexibility of the Samsung.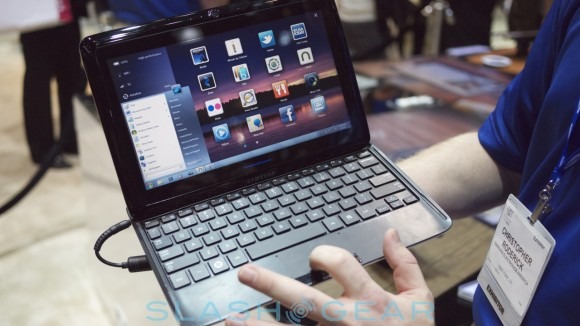 Though hardware has been brimming over with Tegra 2 and other dual-core chipsets, the software side of things has suffered. We asked for intelligent ecosystems, tablets that fit into a more comprehensive system of media, hardware and connectivity, and few delivered. Vizio's VIA Tablet and Phone look to have come the closest, coupling integration with the company's smart TVs and cross-device access to things like streaming media and OnLive gaming, but it's something the big names have failed to deliver on. That's going to make positioning their devices in the market all the more difficult; Apple gets a lot of criticism for its relatively closed-garden approach, but it also does a very good job at putting the iPad into context with the rest of the iTunes ecosystem. Rivals are going to have to learn to do more than produce lengthy spec sheets if they want mainstream buyers to slot another mobile device into their lives.
There have been a few notable absences at this year's show, too. HTC continues to get name-checked in the Honeycomb tablet rumors, but failed to show anything more than smartphones at CES 2011. Worse still, the company was overshadowed by Motorola's ATRIX 4G, with its clever laptop-style docking station. We'll be looking to MWC 2011 in February to see if HTC can redeem itself there.
Motorola ATRIX 4G demo:
[vms 7798bc7e9d9db83c612a]
HP and the promised webOS slate was also conspicuous by its absence, and the surprise reveal we'd half-hoped for in the run up to CES failed to materialize. We're yet to see an attention-grabber like Palm's Pre debut a few years back, and interest in the company's smartphone line-up continues to wane. Hopefully something suitably groundbreaking will show up at the HP webOS event on February 9. Microsoft, too, was tipped to be putting greater software emphasis on touch computing, but instead gave the Windows-faithful – both among users and manufacturers – little to smile about. The rumoured Windows 8 preview never transpired, and Windows-on-ARM got more keynote attention by CEO Steve Ballmer. That might have seemed the ideal opportunity to talk UI, but Microsoft didn't cash in.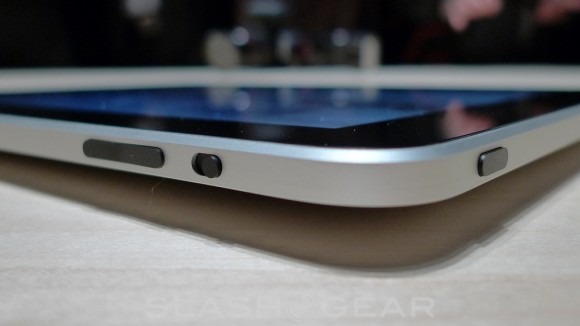 The absent spectre looming over all the tablets at CES 2011 was the second-gen iPad. Rivals have had a year to ready their alternatives, but Apple hasn't been standing still in the meantime; the iPad 2 is rumored to be unveiled as early as this month, and while it may not have the all-singing, all-dancing tech specs of some hardware we've seen in the past week, it will have a solid user-base, well-stocked App Store and gobfuls of brand appeal to build upon. Factor in that many of the big-name slates are waiting on Honeycomb, against Apple's ability to announce a new device and then ship very soon after, and the iPad 2 could well be repeating its predecessor's sales success imminently. 2011 is most definitely the year of the tablet, but that's the only certainty in what's turning out to be a volatile segment.