Microsoft Announces System On A Chip Architecture Support For Next Version Of Windows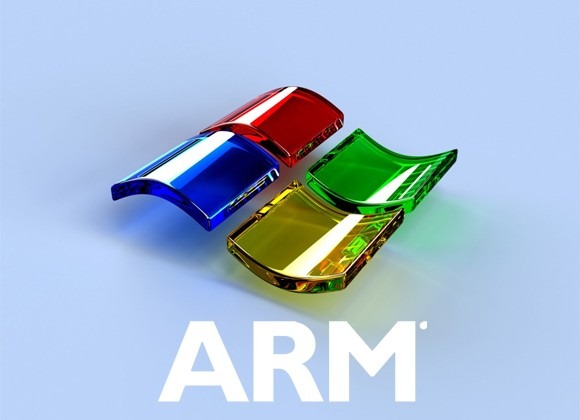 Microsoft has used the Consumer Electronics Show 2011 to confirm a pretty big rumor that cropped up a few weeks ago. With talk that Windows would be using a System on a Chip Architecture for its next version of Windows, there was plenty of speculation, and even more arguments breaking out whether or not Microsoft would go down this route. Turns out that they are.
Today, at CES 2011 in Las Vegas, Microsoft has announced that they will be focusing on System on a Chip (SoC) architecture support for future versions of Windows. Microsoft will work with NVIDIA, Qualcomm, and Texas Instruments to support ARM-based systems. The x86 architecture will continue through support with low-power SoC designs, that will support Windows as a whole, as well as x86 applications.
At Microsoft's announcement, the company showcased the next version of Windows based on a SoC architecture from Intel, based on the x86 architecture. They also showed off the same design from NVIDIA, Qualcomm, and Texas Instruments. The company also promoted their second version of Surface, V2, which will drop the use of cameras altogether, and focus more on infrared sensors. The overall results is better accuracy, and a much thinner unit.
Details as to when the new version of Windows will be released are still hazy at the time of this writing, and the details regarding Microsoft's new Windows User Interface (UI) they are developing are still unknown as well. The full press release is below for more information.
Press Release
Microsoft Announces Support of System on a Chip Architectures From Intel, AMD, and ARM for Next Version of Windows

January 5, 2011

LAS VEGAS — Jan. 5, 2011 — Microsoft Corp. today announced at 2011 International CES that the next version of Windows will support System on a Chip (SoC) architectures, including ARM-based systems from partners NVIDIA Corp., Qualcomm Inc. and Texas Instruments Inc. On the x86 architecture, Intel Corporation and AMD continue their work on low-power SoC designs that fully support Windows, including support for native x86 applications. SoC architectures will fuel significant innovation across the hardware spectrum when coupled with the depth and breadth of the Windows platform.

At today's announcement, Microsoft demonstrated the next version of Windows running on new SoC platforms from Intel running on x86 architecture and from NVIDIA, Qualcomm and Texas Instruments on ARM architecture. The technology demonstration included Windows client support across a range of scenarios, such as hardware-accelerated graphics and media playback, hardware-accelerated Web browsing with the latest Microsoft Internet Explorer, USB device support, printing and other features customers have come to expect from their computing experience. Microsoft Office running natively on ARM also was shown as a demonstration of the full depth and breadth of Windows platform capabilities on ARM architecture.

Windows will continue its industry-leading support across the widest possible set of devices, delivering the breadth and choice that customers demand. Intel and AMD continue to evolve and improve the x86 platforms, including new low-power systems, and advance new designs such as the recently announced 2nd Generation Intel® Core™ processor family and AMD's Fusion accelerated processing units (APUs). NVIDIA, Qualcomm and Texas Instruments are joining Microsoft to provide ARM-based designs for the first time.

"With today's announcement, we're showing the flexibility and resiliency of Windows through the power of software and a commitment to world-class engineering. We continue to evolve Windows to deliver the functionality customers demand across the widest variety of hardware platforms and form factors," said Steven Sinofsky, president of the Windows and Windows Live Division at Microsoft.

SoC architectures consolidate the major components of a computing device onto a single package of silicon. This consolidation enables smaller, thinner devices while reducing the amount of power required for the device, increasing battery life and making possible always-on and always-connected functionality. With support of SoC in the next version of the Windows client, Microsoft is enabling industry partners to design and deliver the widest range of hardware ever.

Founded in 1975, Microsoft (Nasdaq "MSFT") is the worldwide leader in software, services and solutions that help people and businesses realize their full potential.