BlackBerry PlayBook chip confirmed: 1GHz TI OMAP4430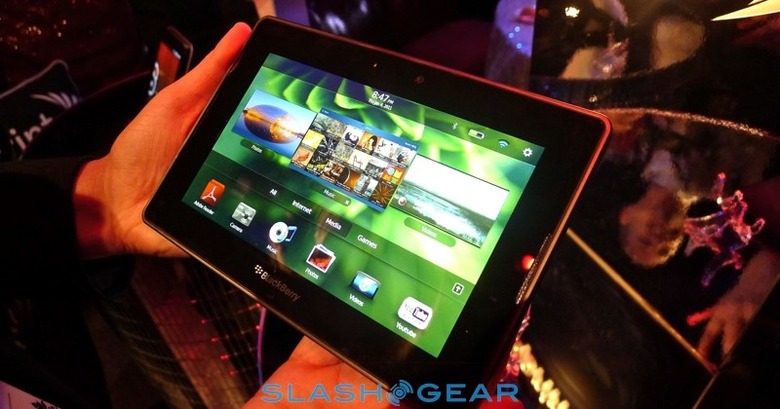 Texas Instruments has confirmed that it is their silicon at the heart of the BlackBerry PlayBook tablet, RIM's upcoming 7-inch tablet which we played with last week. Brian Carlson, TI's product line manager, told EETimes that the PlayBook uses the 1GHz dual-core OMAP4430, the same chip that's at the heart of the TI Blaze developer device.
The OMAP4430 isn't the fastest chip in the range that Texas Instruments offers – there's a 1.5GHz version, the OMAP4440, recently announced – but it's certainly a capable one nonetheless. It pairs two ARM Cortex-A9 cores and is capable of driving multiple displays simultaneously with Full HD video; when you're a tablet, that comes in handy when Mike Lazaridis is asking you to run multiple framerate and 3D graphics testing tools at the same time, as in the following video:
BlackBerry PlayBook hands-on:
[vms bc5392effeb8f18fda75]
According to Carlson, while other manufacturers have opted for NVIDIA's similar dual-core Tegra 2 chipset for their tablets, RIM opted for the OMAP4430 because of its MShield mobile security technology. This, he says, enhances security to protect content, transactions and network access.