ASUS Computex 2012 Windows 8 device Round-Up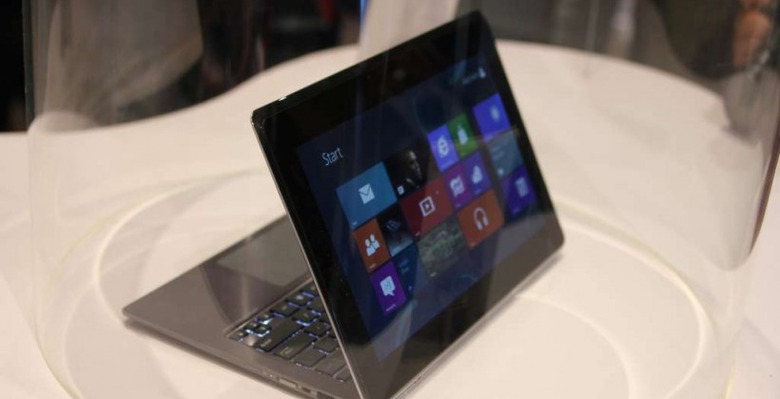 This year at Computex we're seeing a massive amount of Windows 8 in its final iteration, coming to touch-screens galore everywhere, with ASUS bringing the fury on notebooks, tablets, and large-screen transformers. One of the strangest bits of news to come with this set of releases has been the fact that ASUS computers will be running Android applications with BlueStacks integration – six months for free for all new users! Then it's all about the next-level category breaking and busting!
What you see above is a dual-screen beast by the name of ASUS TAICHI, made with Windows 8 in mind with a 11.6-inch panel on the outside and a 13.3-inch panel on the inside aside a keyboard – a whole new category of notebook! ASUS also revealed the Transformer Book which takes what we know of their Transformer series for Android with a notebook that utilizes a detachable tablet and adds in Windows 8. This series can be seen close-up with our ASUS Tablet 600 hands-on, this showing off Windows 8 in its Windows RT form.
[vms 2dca3d944faab9144781]
ASUS Transformer Books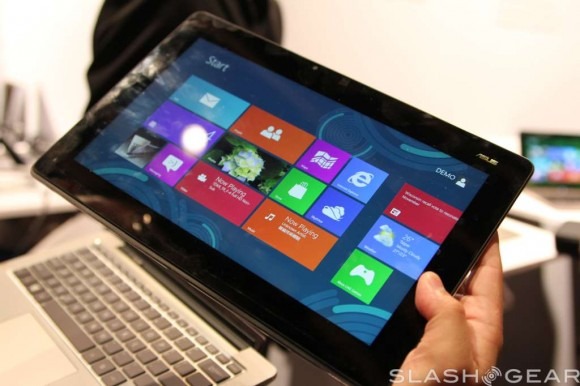 The all-in-one world got a little bit brighter with the ASUS Transformer AiO with its massive 18.4-inch detachable docking display that runs both Windows 8 and Android – what more could you ask for? One of the devices we were not allowed to get our hands on was the ASUS Tablet 810 – though eyes-on were allowed – complete with Windows 8 on Medfield.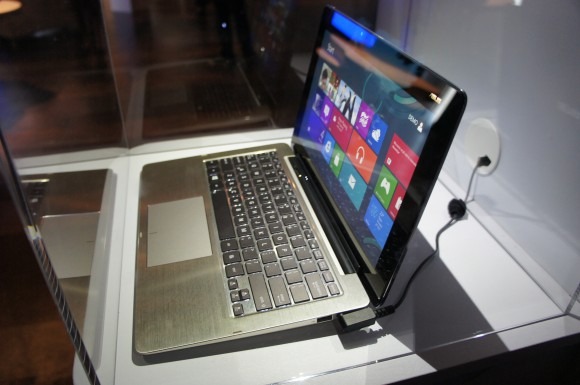 [vms 93fe8abcfe3ce2003e5c]
ASUS TAICHI presentation above, hands-on below
[vms 19fd9c84c942a08316e0]
We got hands-on time with both the TAICHI hybrid and the Tablet 600 and 810 series. You'll want to see our ASUS Transformer Book hands-on as well as our ASUS Transformer AiO hands-on and get a taste for another new avenue for ASUS in our Asustor AS 6 series NAS hands-on as well!
[vms 1415bc0e9e2625fae373]
ASUS AiO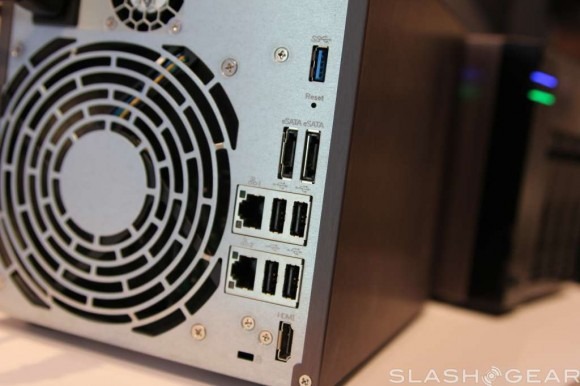 And believe it or not ASUS did bring a bit of fire to the router world with the RT-AC66U 802.11ac Wi-Fi router as well – fire I say! Stay tuned for the rest of our Computex 2012 coverage all week as well – let us know what you want to see and we'll grab it!