ASUS TAICHI laptop/tablet hybrid hands-on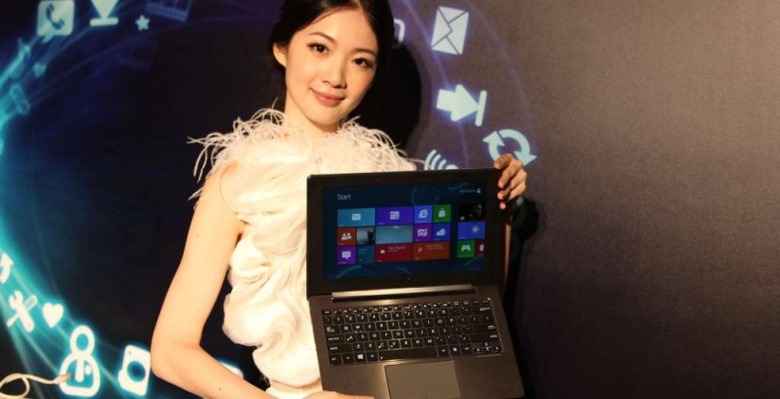 Who says laptop manufacturers can't occasional innovate? ASUS unveiled the certainly crazy TAICHI dual-screen laptop at Computex, running Windows 8 and featuring either dual 13.3-inch screens or dual 11.6-inch screens. Whichever size you pick, you'll get Super IPS+ 1080p panels, a full keyboard, trackpad, and an Ivy Bridge processor. There are two "HD" cameras on board too, one on the front and a five megapixel shooter on the back.
Other specs include an SSD, 4GB of RAM, two USB 3.0 ports, and a micro HDMI port plus mini DisplayPort. ASUS say that both screens can drive content independently, displaying separate content or the same in mirror mode. When you close the laptop, you'll be able to use the second screen as a touch panel, which also has support for a stylus, so you can tap away in Windows 8 to your hearts content while carrying around the hybrid.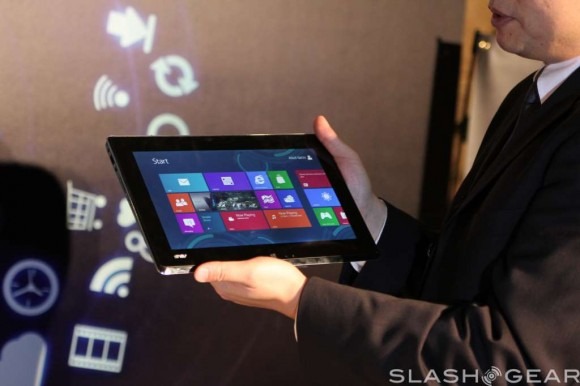 [vms 93fe8abcfe3ce2003e5c]
Reveal above, hands-on below:
[vms 19fd9c84c942a08316e0]
ASUS hasn't said what to expect from pricing or availability just yet (we imagine it will command a hefty fee with two 1080p panels), but the inclusion of Windows 8 means we probably won't see this particularly product until later in the year. Start saving those pennies in the meantime.