Asus unveils new RT-AC66U 802.11ac Wi-Fi router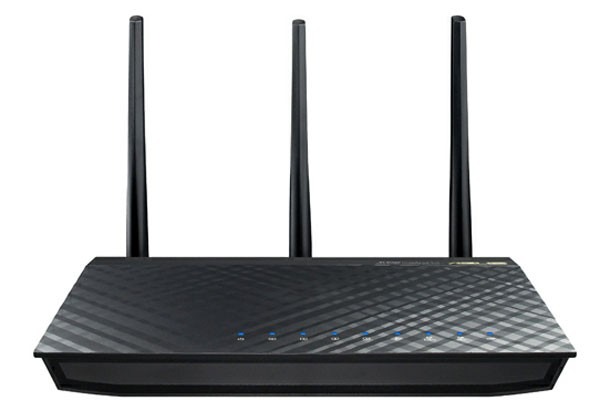 Asus has unveiled a new next-generation Wi-Fi router called the RT-AC66U. The new Wi-Fi router supports 802.11ac 5G protocols offering wireless speeds of up to 1.75 Gbps. Other than the new 802.11ac protocol, the router also supports dual band gigabit wireless on 2.4 GHz and 5 GHz frequencies.
Other features for the router include Asus AiRadar signal amplification and shaping technology. The router features and easy setup system and supports multiple SSIDs along with IPv6. The little router even has a USB port allowing it to support 3G connectivity, FTP, and DLNA. The router can also act as a print server.
The 802.11ac technology promises a massive improvement in networking speed when compared 802.11n with up to three times faster data transfer speeds. The routers 5 GHz bandwidth is good for up to 1.3 Gbps with a 2.4 GHz band operating up to 450 Mbps. Pricing and availability on the new router are unannounced at this time.