ASUS Tablet 600 pairs Transformer tablet with Windows RT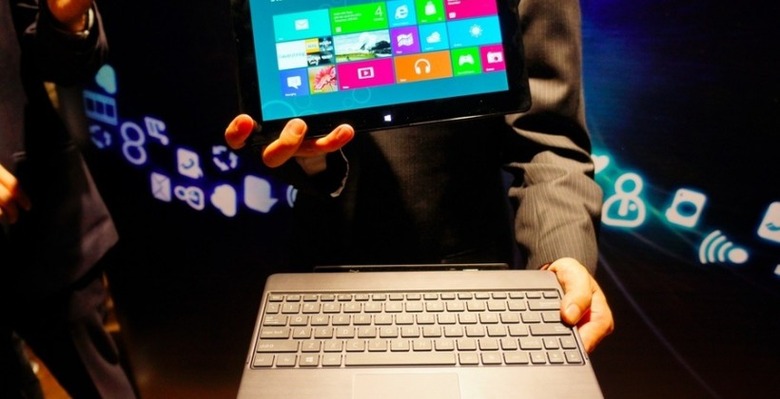 ASUS has thrown Windows RT and its Transformer concept of keyboard-docking tablets together, and come up with the ASUS Tablet 600, a version running the version of Windows 8 for Tegra 3. NVIDIA's quadcore is paired with 2GB of RAM and a 10.1-inch 1366 x 768 IPS+ touchscreen just desperate for you to swipe and tap through the Metro UI.
Under the hood there's WiFi and Bluetooth 4.0, along with a digital compass and NFC. The front-facing camera is a step up from the usual Windows fare, running at 2-megapixels, while the rear camera is a whopping 8-megapixels with auto-focus and an LED flash.
ASUS isn't talking battery life expectations for the Tablet 600, but we're expecting runtimes more akin to the 10-15 hours we've seen from the Android-based Transformers than the sub-10hr norm of ultrabooks. Despite Intel's work on the power-consumption of its chips, ARM-based rivals are still generally far more frugal, and that should pay dividends on Windows RT machines like the Tablet 600.
Pricing and availability aren't confirmed at this stage, but like the ASUS TAICHI we're not expecting the Tablet 600 to arrive until sometime midway through the latter half of 2012, thanks to Windows 8's own release schedule. If ASUS can price it akin to the roughly $300-400 Android Transformers, though, it could well have a winner on its hands.
[Image credit: The Verge]