ASUS Tablet 600 and Tablet 810 hands-on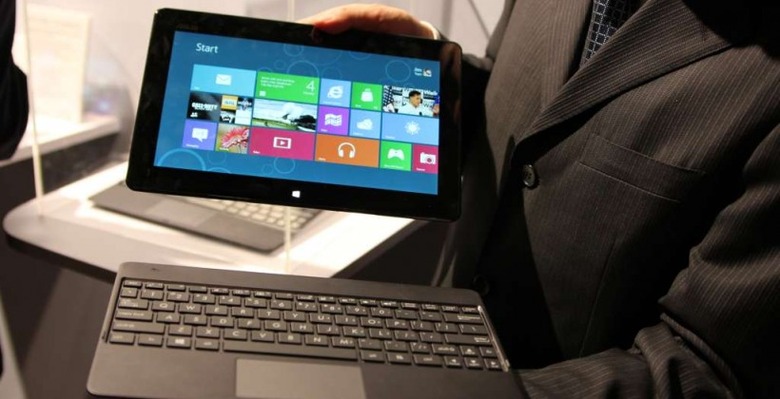 Take the ASUS Transformer Prime, boost the specs a little, and add Windows RT. What are you left with? The ASUS Tablet 600, of course. In additio,n ASUS has also unveiled the Tablet 810, a similar concept but running Intel's new Atom processor and full blown Windows 8. The Tablet 600 will come with a quad-core Tegra 3 processor, a 10.1-inch 1366x768 Super IPS+ display, 2GB of RAM, 32GB of eMMC storage, and an eight megapixel camera.
The screen has support for ten-point multi touch, has a two megapixel camera up top for video calls, and radios onboard include WiFi b/g/n with Bluetooth 4.0 support. Like the Transformer Prime, the screen can detach from the keyboard base, and popping it back in will give you a full keyboard to work with plus some extra battery life.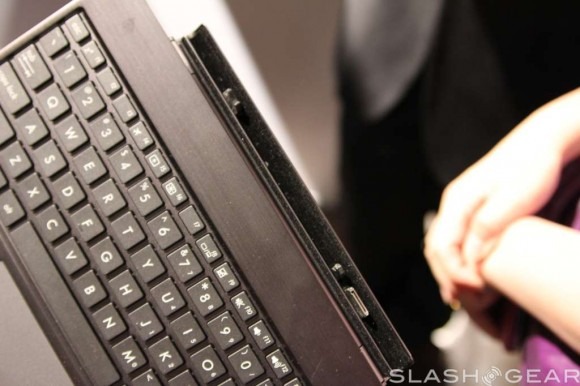 The Tablet 810, meanwhile, is a little bigger at 11.6-inches, but keeps the 1366x768 resolution and Super IPS+ display. ASUS say that model will run a "next-generation Intel Atom processor" (i.e. Medfield). Otherwise specs are similar to the Tablet 600, although storage gets bumped to 64GB, with 2GB of RAM, WiFi b/g/n and Bluetooth 4.0, and an eight megapixel main camera plus two megapixel front-facing camera. There's also support for a Wacom digitizer stylus in case you're feeling up to the challenge of doodling on an 11.6-inch screen.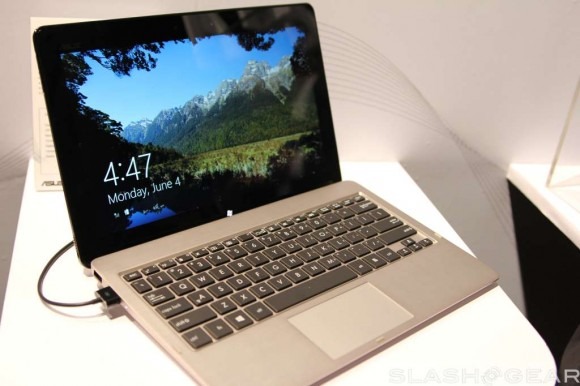 Once again, no word on when we'll be able to buy either of these beauties, or how much they'll cost, but we would wager that they'll make an appearance later in the year. Start saving those pennies in the meantime.