ASUS Transformer Book hands-on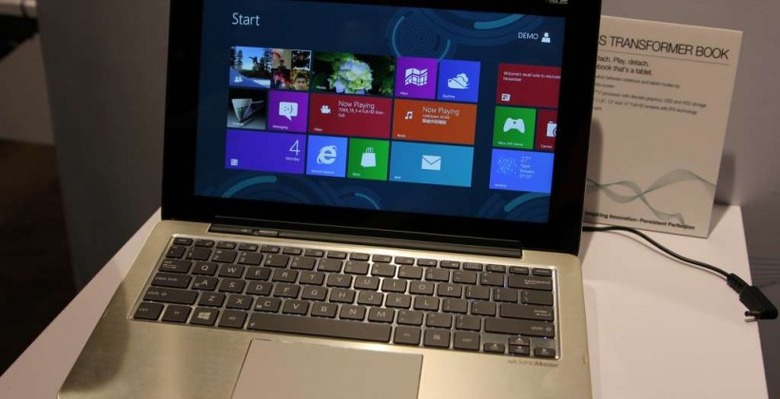 By now you're probably thinking, "I want a notebook/tablet hybrid, but I don't want to be crippled by an Atom processor to get work done." ASUS is way ahead of you on this one. In addition to the Tablet 600 and 810, the company has announced a new Transformer Book line. Again, it's the same concept, but with larger screens and some more horsepower for those who really need the extra muscle.
If you're looking for something a little smaller or more compact, these aren't the products for you. The Book line will feature 11.6-inch, 13.3-inch, and 14-inch screens, all running full HD 1080p IPs panels with support for multitouch. The entire line will be running Intel's mobile Ivy Bridge platforms, specifically some ULV Core i3, i5 or i7 chips. ASUS is also promising discrete graphics instead of the integrated HD 4000 GPU, as well as SSD and HDD options.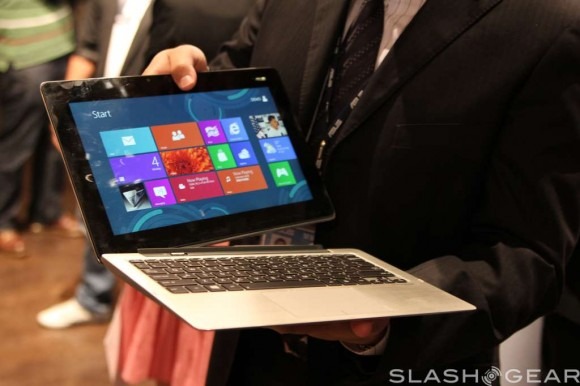 [vms 2dca3d944faab9144781]
USB 3.0 connectivity will also be onboard, as well as 4GB of RAM. A five megapixel camera will serve as the primary camera, plus an "HD" webcam on the front for video calls. ASUS isn't saying what kind of battery life we can expect from the range, and we imagine its something the company is still trying to figure out too, but if it's anything like the rest of the Transformer range, expect batteries in both the dock and main tablet. Once again, there's no word on pricing or availability.