ASUS Transformer AiO hands-on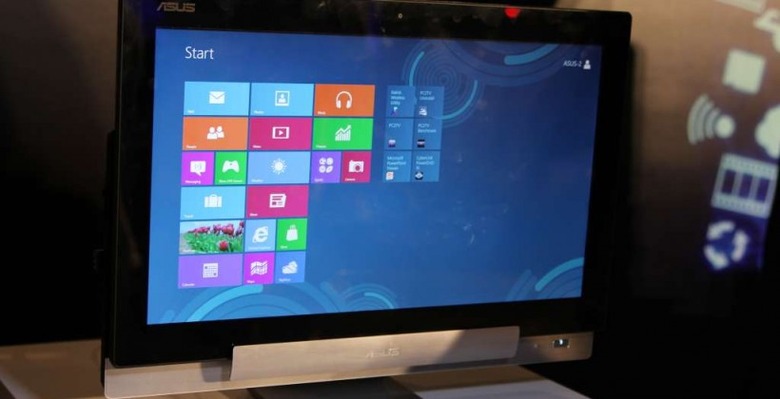 ASUS really is trying to cover the whole spectrum at Computex 2012. In addition to the larger Transformer Books, spanning up to 14-inches in size, the company has unveiled an absolutely bonkers all-in-one PC solution, featuring an 18.4-inch screen that can detach from the PC base and run Android as well as Windows 8. ASUS hasn't said what the resolution of the panel is, only that it's LED backlit and features 10-point multitouch support.
The Transformer AiO initially runs Windows 8, but a button push will cause the behemoth to boot into Android. You won't be carrying your 18.4-inch tablet very far, however: the screen acts as a wireless monitor when it's taken away from the docking base. When you do decide to return it, you'll be greeted with an array of ports including USB 3.0, Ethernet, and an optical drive.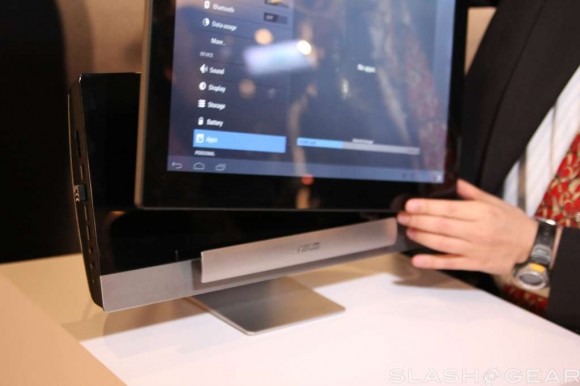 [vms 1415bc0e9e2625fae373]
Otherwise ASUS hasn't revealed any details regarding the PC. No word on exactly what processor is in there, or the resolution of the display, nor the pricing or availability for the quirky product. Again, with Windows 8 onboard expect it later in the year, and we'll take a stab in the dark and say it might just be running one of Intel's Ivy Bridge processors.