The Honda And Acura Electric Transition Is Going To Be Controversial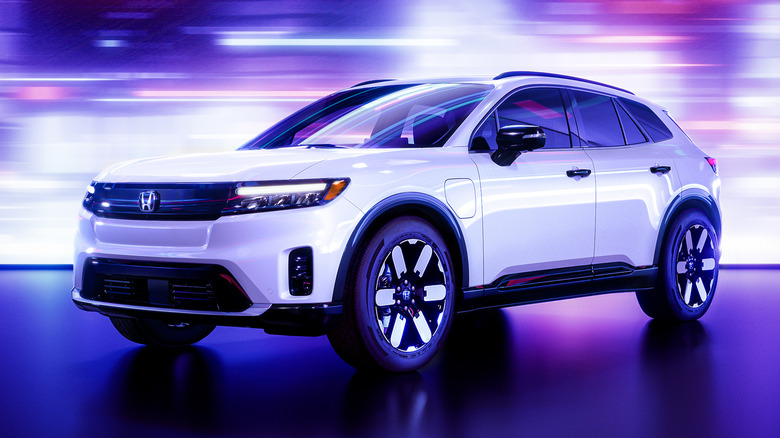 Honda
The U.S. auto industry may be rushing headlong into full electrification, but for Honda the key is still mild-hybrids and a slow trickle of fully-electric models. The CR-V Hybrid and upcoming Accord Hybrid both pair gas engines with electric motors, though there's no way to externally charge their batteries. The upcoming Honda Civic Hybrid, expected in 2024 in both sedan and hatchback form, will take the same approach.
It's an interesting — and controversial — strategy, given Honda hasn't been averse to PHEVs in the past. For the moment, the automaker says the only plug-in hybrid it envisages is the CR-V based fuel-cell PHEV it announced development of late in 2022. Built at the same plant that used to produce the recently-discontinued NSX supercar, it'll be based on the CR-V crossover, but use a hydrogen-powered drivetrain with a plug-in hybrid system. Details will be shared closer to its 2024 launch.
Sticking with mild-hybrids could be accused of over-caution, and it's unlikely that Honda will shed that reputation any time soon. Though updates to the Ridgeline and Passport — its pickup truck and SUV — are expected later in 2023, neither of those refreshes will include a hybrid joining the line-up. Order books for the Honda Prologue, its all-electric SUV, will open in 2023, but that's not expected to begin shipping until the following year.
For Acura, no hybrids at all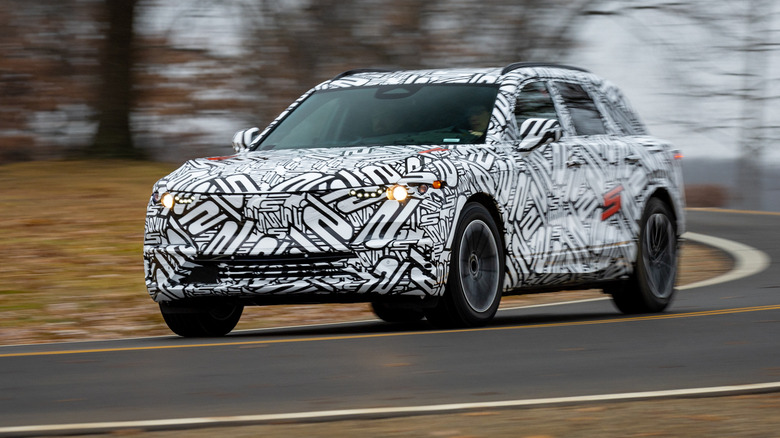 Acura
You won't see an Acura hybrid — either mild or plug-in — either, as Honda's luxury performance arm leapfrogs electrification to land fully on battery-electric. Acura won't be mixing gas and electric, despite some performance rivals looking to unlock considerable gains with just that approach, and will instead be going fully-electric. That'll start with the upcoming Acura ZDX, reservations of which will kick off this year before deliveries start in 2024, and its ZDX Type S sibling.
It'll be an SUV that starts Acura's electric journey, though details around things like battery size, motor configuration, and how the automaker will continue its legacy of torque-vectoring all-wheel drive remain to be seen. What we do know, though, is that buying an Acura EV won't be like buying one of the automaker's other cars.
That's because electric Acura sales will all be completed online. You'll be able to put in an order at home, or at a dealership after having taken a look (and a test-drive) of the ZDX or a future EV model. Exactly how that'll work when it comes to pricing — currently, Acura sets recommended pricing but the amount you pay in the end comes down to the negotiation with the dealer — whether it'll also be applied to gas-powered Acura models, and other criteria will be revealed closer to the electric SUV's launch, the automaker says. Honda says it's still on-track to have all of its sales electrified, though not necessarily fully electric, by 2040.