New Honda Civic Hybrid Will Replace Insight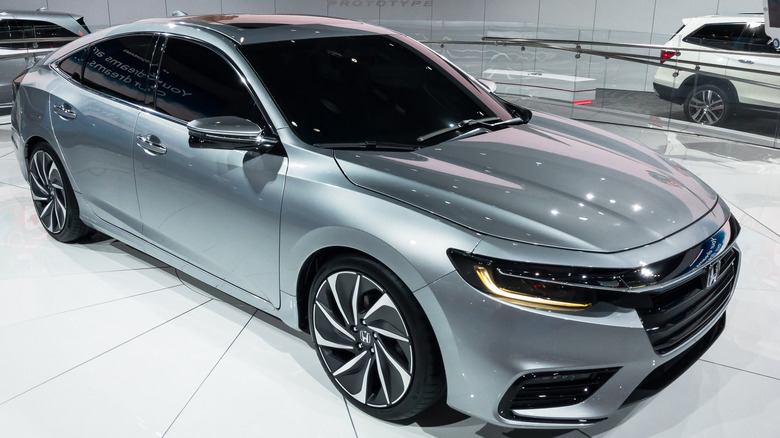 Steve Lagreca/Shutterstock
The Honda Insight has been axed just three years after it was re-introduced. Honda will replace the Insight with the latest Civic Hybrid, effectively flip-flopping the move the Japanese company made in 2018. The two cars already have much in common under the skin as the Insight is built on the Civic platform. However, the Insight has a longer wheelbase and more upmarket looks than the 10th-generation Civic Hybrid on which it is based — and a more upmarket price to match. 
When we reviewed the Honda Insight, we noted that it stood out as an "anti-Prius" with a style that made it look more approachable to buyers that were keen to try a hybrid vehicle but didn't want anything that called attention to the fact. The Insight is only sold in select markets, however, with Honda now deciding to switch to an all-Civic hybrid lineup globally for the compact hybrid segment.
The 2022 Civic e:HEV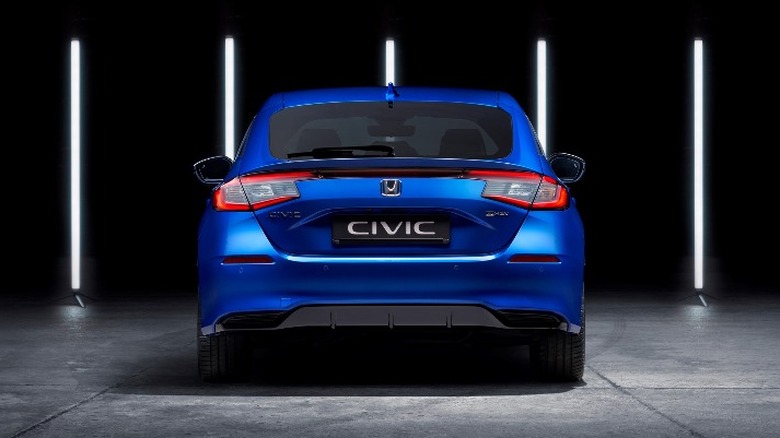 Honda
Honda launched the 11th generation of the Civic in Europe last month. The car features the company's e:HEV hybrid technology — now the standard drivetrain for Civic lineup. Honda said it uses a new 72-cell lithium-ion battery that is mated to two electric motors which work in conjunction with a new 2.0-liter direct-injection, Atkinson-cycle internal combustion engine (ICE).
The next-generation Civic e:HEV also features a 35mm longer wheelbase, which would put it into similar territory as the current Honda Insight. This new model has a brand new tailgate made of resin, a first for the Honda Civic line. Using new manufacturing techniques, Honda says it has managed to trim 20% off the weight of the tailgate, making it easier to open and close.
Honda's EV plans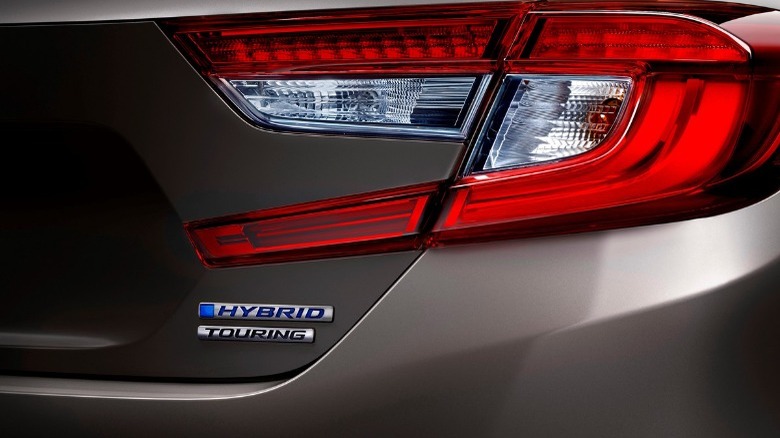 Honda
With the production of the Honda Insight in Indiana ending, Honda says that it is focusing on increasing its production of hybrid core model vehicles. As such, the company will be introducing an all-new CR-V Hybrid in 2022 with plans to then add a new Accord Hybrid to its range. The company expects that two new hybrid models will eventually make up 50% of the sales mix for each product line and will also be the most feature-rich, helping to induce sales. 
Honda's new hybrid models are an interim step with Honda targeting 40% of its sales in North America to be EVs by 2030 — by this time, it is aiming to have 30 models in its global EV range. Based on its current timeline, Honda says that 100% of its North American sales will be EVs by 2040. Its first volume all-electric model for the North American market will be the 2024 Honda Prologue SUV, which it is currently co-developing with GM using the Ultium platform.