Today Windows Mixed Reality launches on Windows 10, and several devices are onboard from the start. ASUS, Samsung, Lenovo, HP, Dell, and Acer have their own headsets – not all necessarily out in the wild yet, but (at least) announced. For those users that already know everything there is to know about Windows Mixed Reality, there's a single app that can be downloaded for one first and final check to make sure of hardware compatibility with their Windows 10 PC.
Hardware Requirements
Your computer is going to need a few things in order to run Windows 10 with Windows Mixed Reality. That includes an Intel Core i5 4th-gen or better, AMD Ryzen 5 1400 quad core or better, or an Intel Core i5 7th gen mobile dual-core with Intel Hyper-Threading technology enabled (or better). You'll need 8GB of RAM as well as a high-end GPU. Have a peek at the chart below to see all of these requirements aligned simply.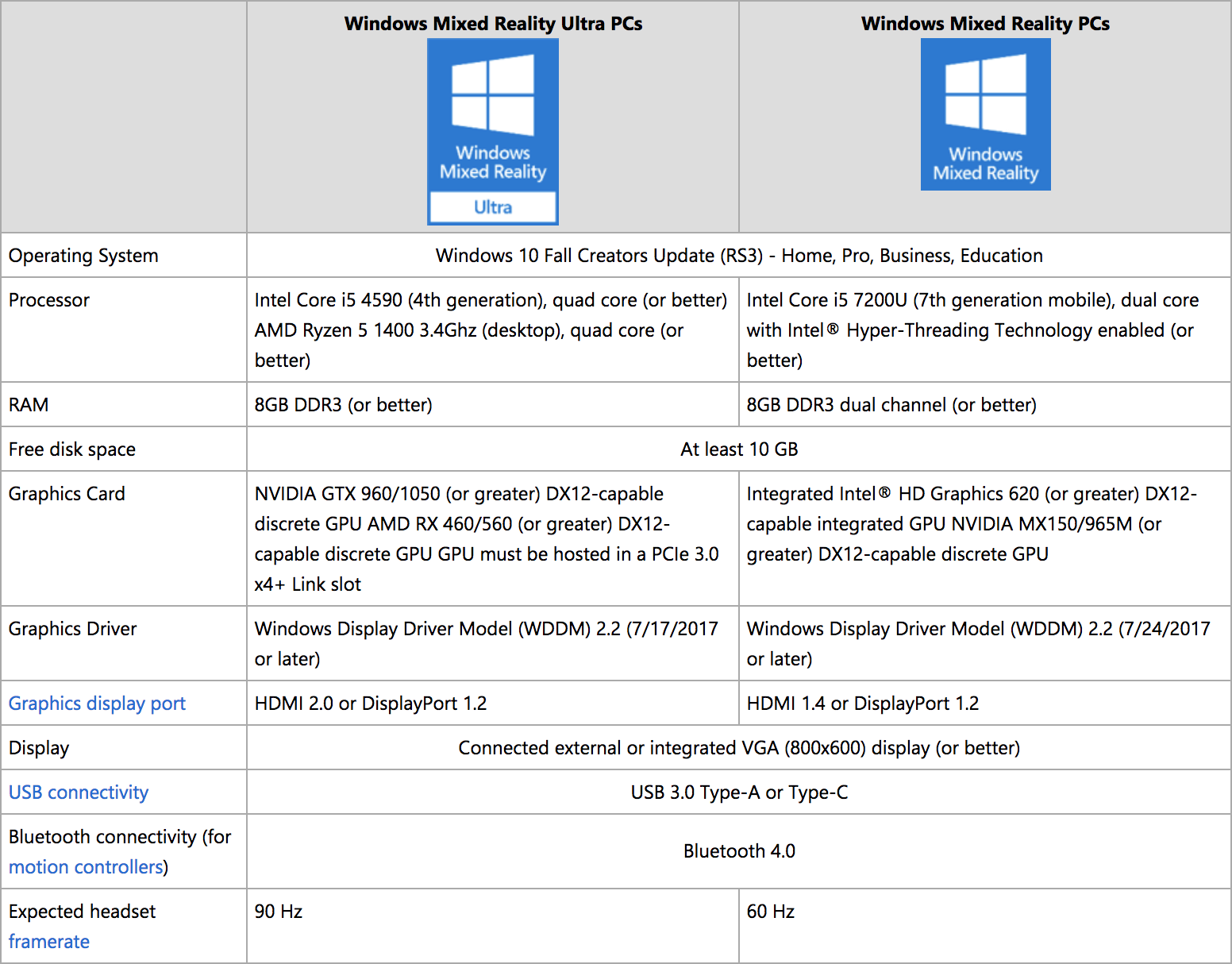 If you have no idea what your computer has inside, check out the Windows Mixed Reality PC Check app and let Microsoft do the checking for you. This app is free and comes from Microsoft itself.
ABOVE: Microsoft's Windows Mixed Reality Setup video – it's extremely short because the setup process is quite short.
How many apps and games?
The launch collection of apps and/or games for Windows Mixed Reality isn't quite monstrous. The total official count at launch, as of today, is a pitiful 16. That's not particularly terrible compared to the launch collections of Windows Mixed Reality's closest cousin, VR (Oculus Rift, HTC Vive), but it's certainly something to consider if you want to get in on the platform right away.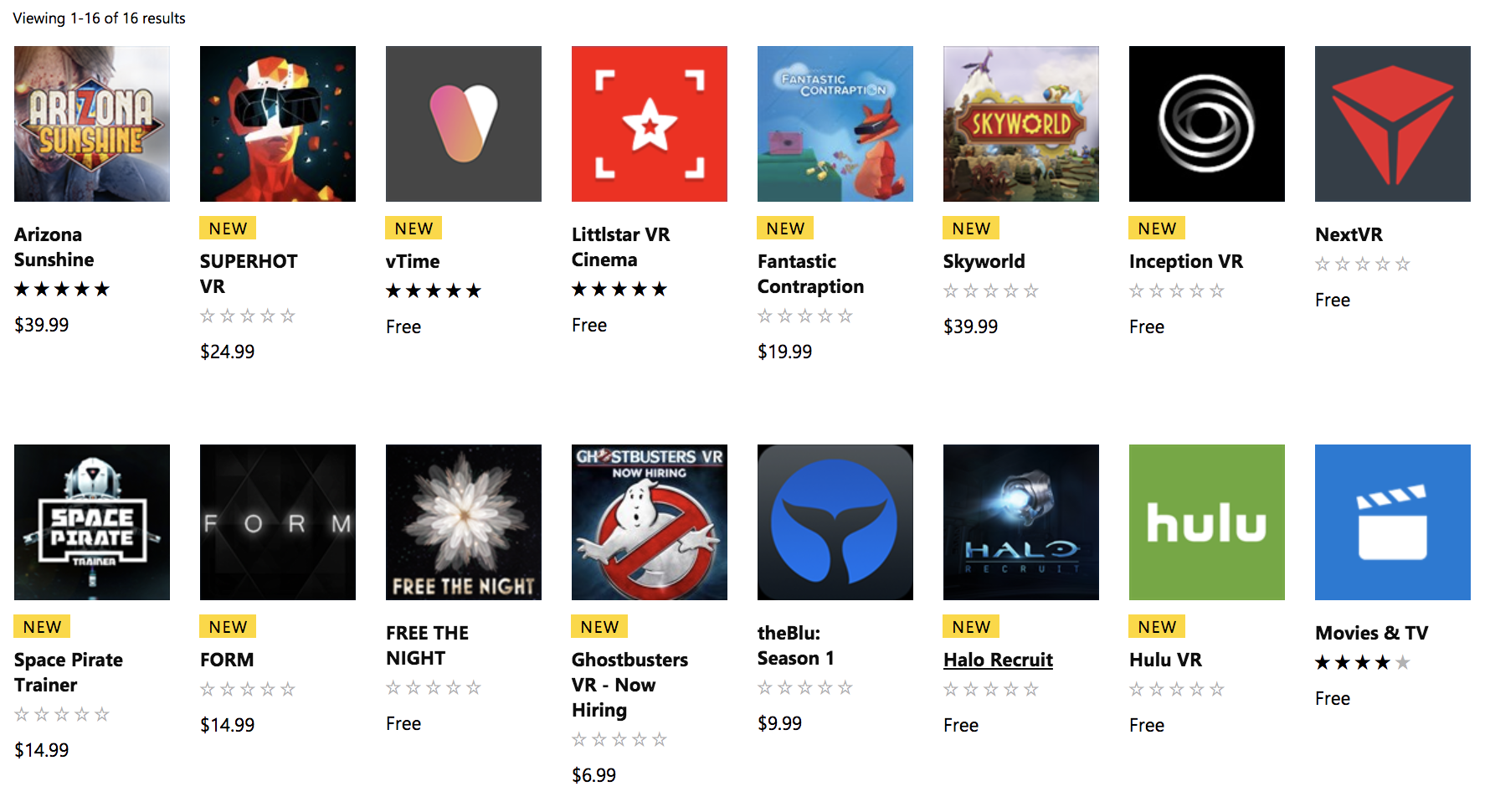 Included in the initial mix is Hulu VR, Movies & TV (Microsoft-made), Halo Recruit, theBlu, Ghostbusters, Free The Night, Form, Space Pirate Trainer, NextVR, Inception, Skyworld, Fantastic Contraption, Littlestar VR Cinema, vTime, Superhot, and Arizona Sunshine. The expanding set can be found at the Microsoft store.
What do I need to get started?
The first thing you'll need is a PC with the specs listed above – that PC will need the Windows 10 Fall Creators Update. To download this update, head over to our simple instructions and click where you need to click. Finally, you'll need a Windows Mixed Reality headset.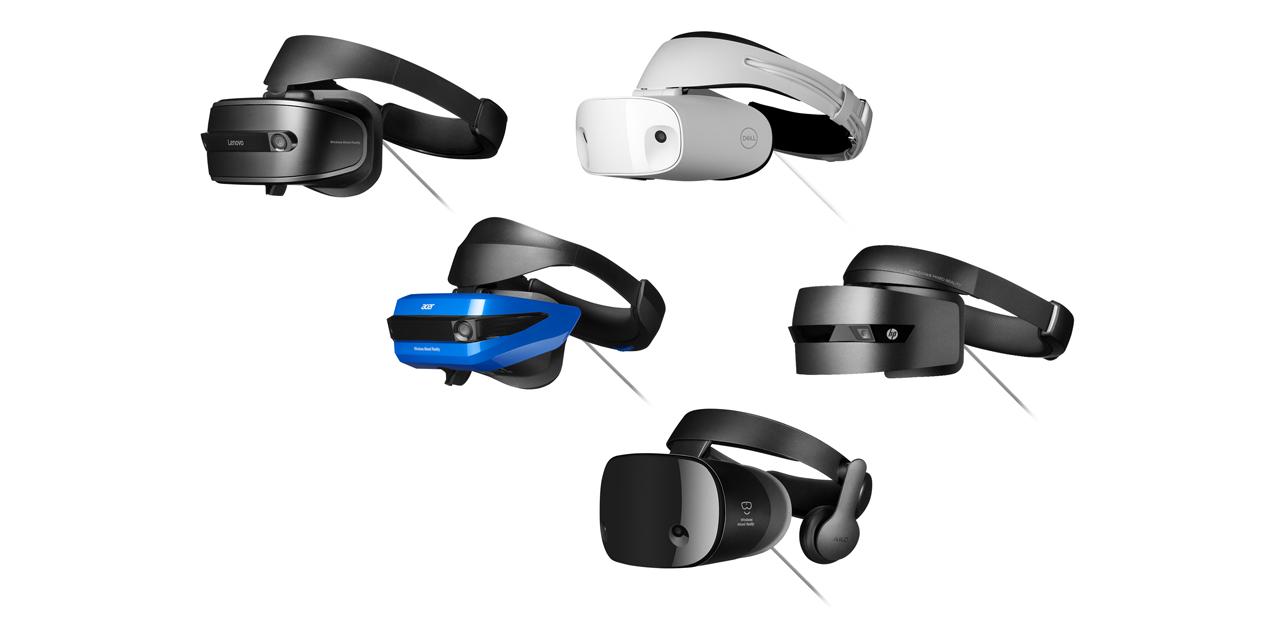 Each of the initial entries in this market can be found – in detail – in their own articles here on SlashGear. Have a peek at our Lenovo Explorer hands-on to begin. Next, seek out the Samsung HMD Odyssey – the most high-end of the bunch (so far).
The HP Windows Mixed Reality DE details show what the headset was immediately before its final release. See the Dell Visor for the most white headset in the first collection.
The Acer Mixed Reality headset is blue, and remains blue through its final release. Acer, Dell, HP, and Lenovo's headsets are all launching today – shipping times might differ, but they're all releasing their headsets as of today, up for order. The Samsung headset is the only one of the bunch that'll be coming later – November 6th.
We also have a hands-on with multiple Windows Mixed Reality headsets with some first impressions. Now all we have to do is wait by the mailbox for those review units!