Lenovo Explorer Windows Mixed Reality headset hands-on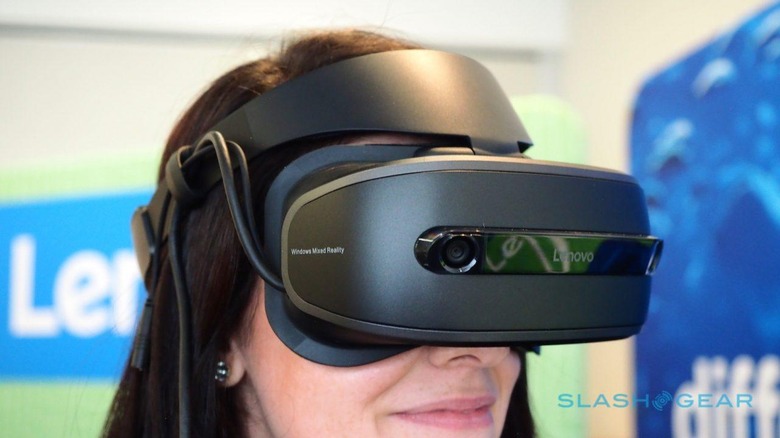 Microsoft is betting big on Windows Mixed Reality, and Lenovo is hoping to ride that headset rollercoaster with the Lenovo Explorer. Its first headset to take advantage of the virtual and augmented reality technology Microsoft will bake into the Windows Fall Creators Update, the Explorer is making its official debut at IFA 2017 this week.
It looks much like many of the other VR headsets we've seen on the market, though its bowed fascia is punctured by two forward-facing cameras. They're used for tracking, allowing the Explorer headset to orient itself – and where you're looking when wearing it – without requiring beacons or identifiers in the room. In my brief test, it did that well, allowing me to navigate through a virtual environment without jittering or skipping.
Performance depends on the potency of the graphics card in your PC. Least demanding is the 60 Hz refresh rate; that requires an integrated Intel HD 620 GPU or higher, and will work with HDMI 1.4 or DisplayPort 1.2 connections. You'll need either a Core i5 (NB) or Core i3 (DT) processor, 8GB of RAM, USB 3.0 Type-A or 3.1 Type-C, and Bluetooth 4.0, too.
If you want to use the 90 Hz refresh rate that the Explorer headset supports, however, you'll need a more beefy graphics chip. That means at least an NVIDIA GTX 965M or an AMD Radeon RX 460M, together with HDMI 2.0 or DisplayPort 1.2.
The headset itself has two 1440 x 1440 displays and two six degree-of-freedom (6DOF) tracking cameras, and hooks up over both HDMI/DisplayPort and USB. Navigation works with your regular keyboard and mouse, but you can also use an Xbox gamepad or Lenovo's 6DOF motion controller. The latter works as a "magic wand", moving through the interface as you wave it around in front of you.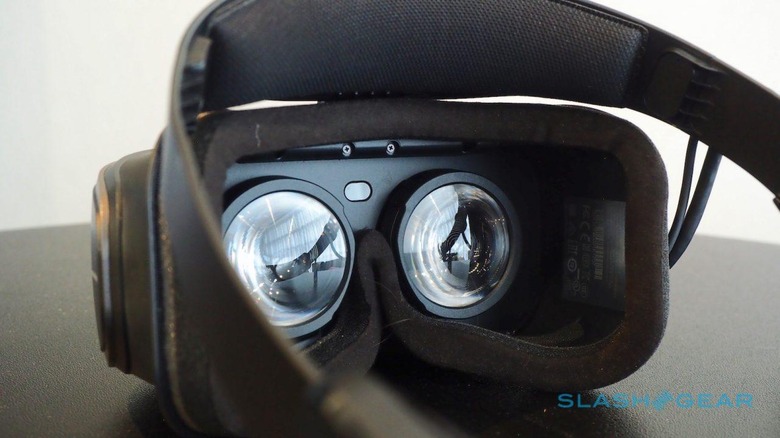 While VR is generally associated with gaming or 3D entertainment experiences like 360-degree movies, Microsoft is pushing the Windows Mixed Reality headsets for more mundane tasks, too. That includes Office apps like Word and Excel, in addition to Skype calling and just browsing the internet.
Although not as liberating as a completely wireless headset, Lenovo's Explorer isn't uncomfortable to wear. I was able to try it out and keep my prescription glasses on, too, which is not something I can say for every VR/AR system I've tried. Of course, your mileage may vary depending on the size and shape of the frames you wear.
The default Windows Mixed Reality UI is an open-plan home, with different apps, features, and displays peppered around its desks and walls. You can summon a floating menu and individual screens at will, and use them to launch apps as well as keep an eye on your inbox, video, or browser. If you'd rather be elsewhere, you can change the interface to various other scenes: a beach, a garden, Times Square in New York City, and other locations.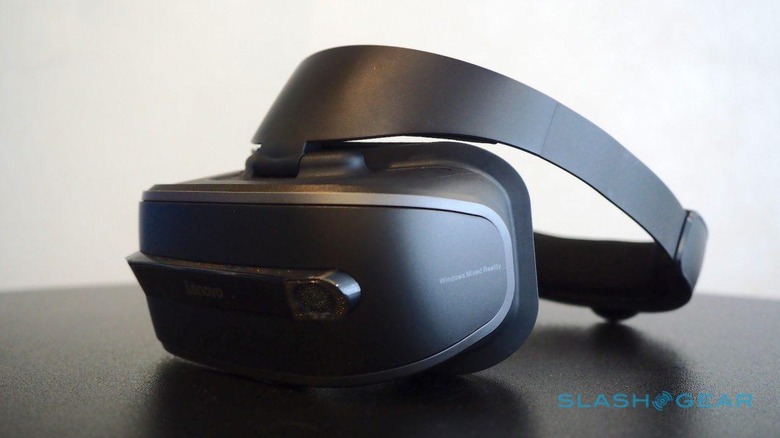 At launch, the expectations is that there'll be around fifteen Oculus and VIVE titles available for Windows Mixed Reality. Microsoft will have its own versions of Office and Skype, too.
My lingering question is whether this mixed-reality experience for everyday tasks is something users really want – and if they'll be willing to wear a not-insubstantial headset in order to access it. Lenovo's Explorer may not be too unwieldy for a gaming session or even watching a 3D movie, but I'm not sure I'd want to wear it, or indeed any of the Mixed Reality headsets we've seen so far, for a full work-day.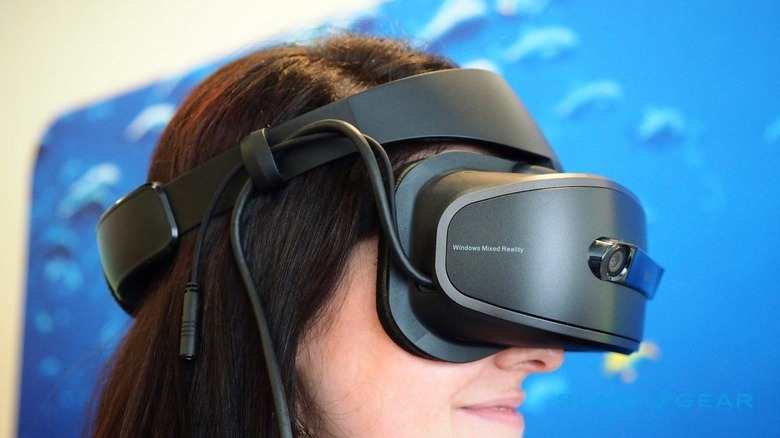 There's also the matter of why you should choose one Windows OEM's headset over another. Microsoft and its partners aren't really talking about it, but it's clear that each of the various headsets we're seeing on the way into the holiday season are based on the same underlying reference design. In the end, it might well come down to which offers the best deal at the point of sale, and which is physically in stores like Best Buy for people to try.
We'll know more in just a few weeks time. The Lenovo Explorer will go on sale in October 2017, priced at $349.99 for the headset alone. A bundle, combining the headset and a pair of the motion controllers, will be $449.99.