Samsung HMD Odyssey is the highest-end Windows Mixed Reality headset yet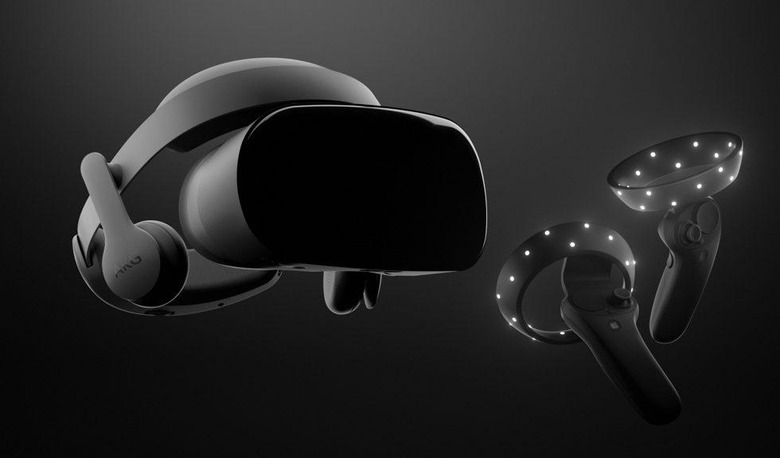 Samsung is one of a collection of brand making Windows Mixed Reality headsets this year, coming first with the Odyssey. The Samsung HMD Odyssey works with 2x AMOLED displays, a 110-degree field of view, 6 DOF inside-out positional tracking, and a pair of AKG headphones. At the moment this appears to be the most extravagant Windows Mixed Reality HMD yet revealed.
This device works with 2x 3.5-inch AMOLED displays working with 1,440 x 1,600 pixels at 90/60Hz. To connect to the PC that'll run the Mixed Reality experience, this device uses HDMI 2.O as well as USB 3.0 in a single bound cable setup. It has a pair of controllers right out the box, as well – the Samsung HMD Odyssey Controller.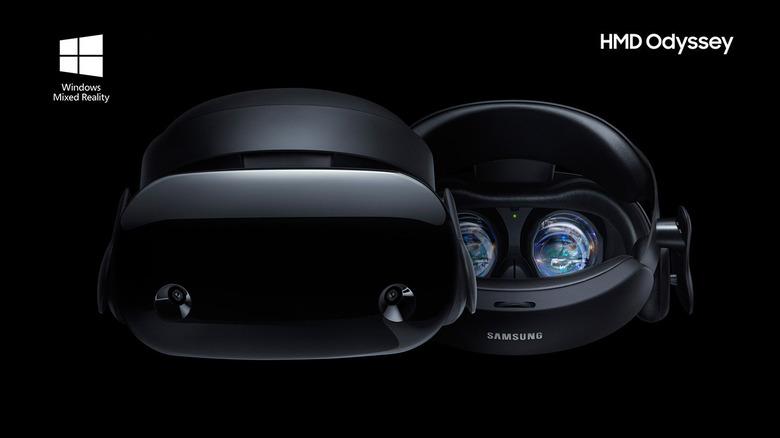 If you feel like the design of this headset rings a bell – you're not alone. Samsung's previous partnerships (and continued cross-branding on headsets) with Oculus seems to have given Samsung the cues on design in this newest headset for Windows. The Oculus Rift with built-in headset and motion controllers looks exceedingly similar to what Samsung has here.
The controllers each have a clickable touchpad, menu button, Windows / Controller power button, trigger, thumbstick, and Indicator light. Inside is a 6-axis accelerometer as well as a 6-axis gyrometer, as well as a 3-axis compass. Each controller needs 2x AA batteries, and does not recharge independent of said batteries.
In the video above, you'll see a prototype headset being used with what very much appear to be Samsung's HMD Odyssey Controllers. Which makes us wonder if they might be compatible with headsets outside of Samsung's own. Either way, the controllers are part of the most monstrously high-end of the Windows Mixed Reality hardware spectrum.
This headset is available from the Microsoft store for a cool $499 – not unlike the price of the Oculus Rift. The headset is up on pre-order, while the release date is set for November 6th. The PC you'll use to run this headset will get its update to the Windows 10 Fall Creators Update on October 17th.