Windows 10 Fall Creators Update download now live - Here's how to get it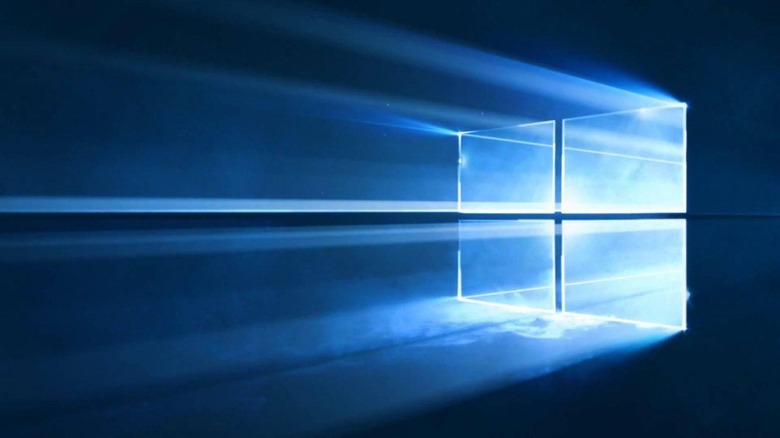 Today is a big day for Microsoft. The Windows 10 Fall Creators Update, which has been in preview in some form since April, is entering wide release. The update adds a number of new features to Windows 10, and in total, there are three different ways to download the update (including one way for the impatient types among us).
As outlined on the Windows 10 blog, the easiest way to get the Fall Creators Update is to simply wait for your device to update automatically. This will happen if you have automatic updates turned out, and it'll probably be the way most people get the new version of Windows 10. As of 1 PM Eastern time today, the Fall Creators Update is being pushed out to Windows 10 users via automatic updates, but Microsoft reminds those users that this is happening in phases.
Newer machines will get the Fall Creators Update first, and Microsoft says that this approach allows it to collect feedback from users as the roll out is happening. If you don't have a newer machine but you're still running Windows 10, you may not get it right away, but you can manually check to see if it's available by going into Windows Settings, then selecting "Update and Security," and finally selecting "Windows Update."
Both of the above methods rely on Microsoft pushing the Fall Creators Update to your machine. If you're an advanced user and you have a licensed copy of Windows 10, you can get the Fall Creators Update right away by heading over to Microsoft's Software Download Site. It's there you'll find an "Update Now" button, which you can use to begin manually installing the Fall Creators Update, as well as a link to download a tool you can use to create installation media – perfect if you're looking to do a clean install.
The Windows 10 Fall Creators Update promises to be one of the year's biggest releases for the OS, as it introduces the world to Microsoft Mixed Reality. You can read more about what's being added in the Fall Creators Update here, and be sure to jump down to the comments and tell us what you think of all the new features.