Volvo Recharge explained: A big bet and tough decisions on electric cars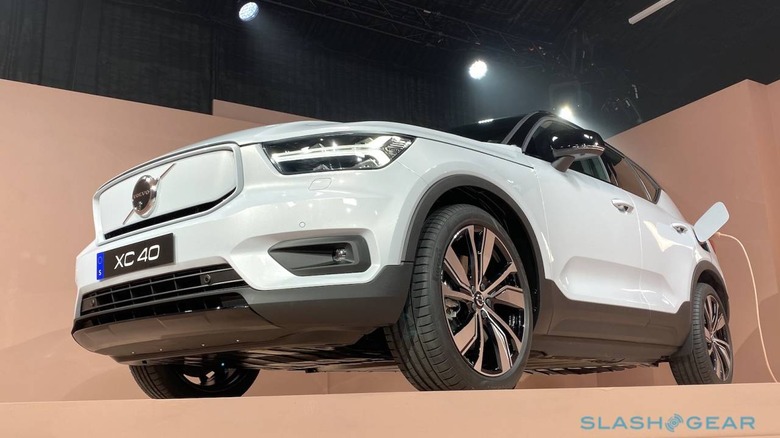 The Volvo XC40 Recharge may look familiar but, like the taste of Swedish pickled herring, the impact of the new all-electric crossover could be lasting. Revealed today – well in advance of its arrival on US dealer forecourts – the XC40 Recharge will sit at the top end of the 40 Series and be a car of firsts for Volvo. Read on for six things you need to know about Volvo's huge EV shake-up.
There'll be a single XC40 Recharge trim
Volvo is keeping things simple with the XC40 Recharge, at least to begin with. When the car goes on sale in late 2020, it'll be offered basically as a single trim. That'll be effectively equivalent, from an equipment perspective at least, as the existing 2020 XC40 R-Design.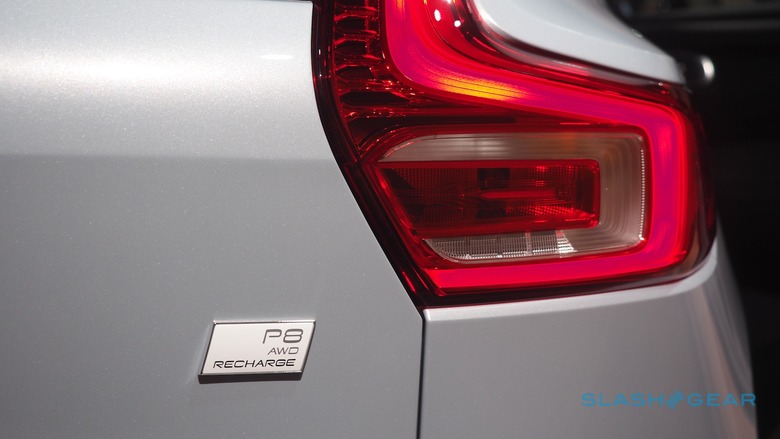 The current R-Design car has 19-inch alloy wheels as standard, while inside there's charcoal nubuck leather and "Cutting Edge Decor" inlays in the dashboard and doors. There's also a more sporty steering wheel with metal inserts, a leather transmission shift lever, and a fully digital instrumentation display. Lane keeping assistance and a high-performance audio system are also standard, plus black mirror caps. In gasoline form, the XC40 AWD starts from $41,950.
For the XC40 Recharge, the starting price is expected to be around $48,000 in the US. That's after the $7,500 federal incentive, mind, though before any further state incentives you might qualify for. Volvo tells us that it doesn't plan to have a special "launch edition" of the EV, unlike say the Polestar 2 which will debut next year initially as a more expensive Polestar 2 Launch Edition with a higher standard specification.
The XC40 Recharge and Polestar 2 are not-so-distant cousins
The Volvo/Polestar relationship is a curious one, certainly. Polestar started out as a separate tuner, turning Volvo cars into performance models. Then Volvo acquired it, and brought Polestar in-house. Most recently, Polestar was split off, and used as Volvo and Geely's performance electric brand. The first vehicle launched with exclusive Polestar badging will be the Polestar 1, a hybrid luxury coupe that's actually based on a Volvo concept car.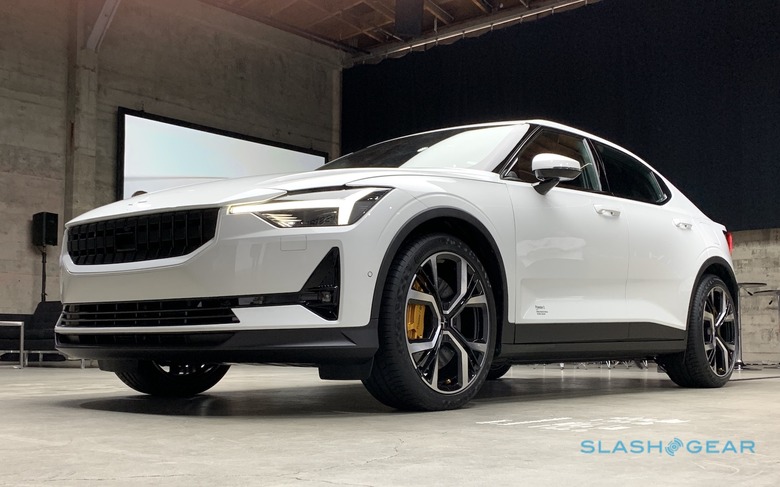 Polestar 2, though, will launch in 2020 and be a fully-electric car. It'll also be based on the same CMA platform as the XC40 Refresh, use twin electric motors – one up front, one at the rear – and use a 78 kWh battery as well. What Volvo doesn't want to talk about now, however, is the similarities between the two cars.
Volvo's team declined to comment on commonalities and differences between the XC40 Refresh and the Polestar 2, telling us that – while there is obviously some platform sharing going on – they'd prefer to focus on their own vehicle initially. That leaves a few questions to be answered.
For a start, Volvo is rating the XC40 Refresh's range at "over 400 km" on the European WLTP cycle, or around 200 miles in the US. The Polestar 2, meanwhile, is targeting a 500 km range on the WLTP cycle, or around 275 miles on the US EPA tests. Both should do 0-60 mph in 4.7 seconds, and recharge from 10- to 80-percent in approximately 40 minutes on a 150 kW DC fast charger. One significant difference will be the speed limit: the XC40 Recharge will be limited to 112 mph as part of Volvo's push to curtail excessive speed, whereas the Polestar 2 will have no such cap.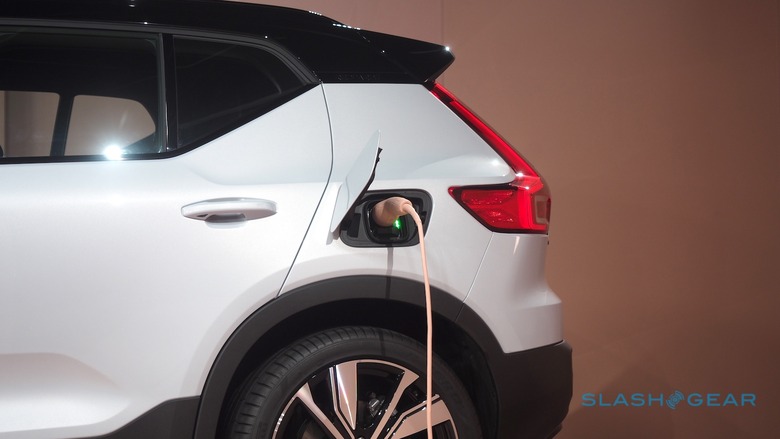 Goodbye Sensus, hello Android Automotive OS
Volvo's Sensus has been pretty well-received since its debut on the second-generation XC90 back in 2014, but with the arrival of the XC40 Recharge it's time to say goodbye. Although the electric crossover's infotainment interface may look similar to what's in the current XC40, it's actually all-change in the background. Volvo has partnered with Google to bring Android Automotive OS to the car, and with it the name is changing too, to the far more straightforward "Infotainment System."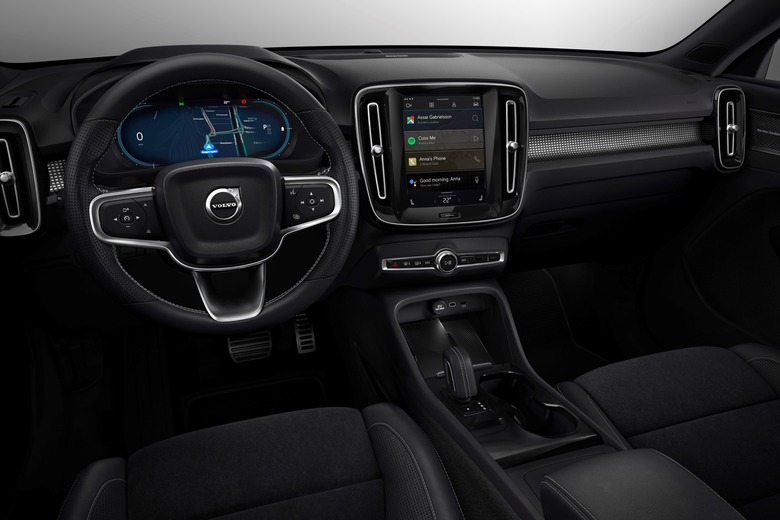 The name might be bland but the functionality shouldn't be. The Google Assistant will be handling voice recognition and predictive functionality; Google Maps will deliver navigation, and the Google Play store will unlock third-party apps. If you're signed into your Google account, the XC40 Recharge will be able to automatically synchronize your personal settings – frequent journeys, multimedia accounts, and more – when you unlock the car. We've seen how that will work on the Polestar 2, which also uses Android Automotive OS, albeit with a different skin.
The XC40 Recharge will also be the first Volvo to support advanced over-the-air (OTA) updates, not just for mapping data, but for the car's various systems. That'll be a two-step process: first the car will download the update, and then it'll ask drivers to schedule a time to install it, based on when they won't need their car. It'll take between 30 and 90 minutes, Volvo expects, for that install to actually take place, during which time the crossover won't be available to drive.
Smarter downloads are part of Android Automotive OS, too. Google is looking at how to proactively cache things like mapping data for times when you might not have a cellular connection, so that you aren't left without navigation functionality. Along with the logged-in experience, where you bring your various connected Google accounts and third-party services like Spotify into the car, there'll be a "guest" option that gives the basics but with no lingering digital footprint. Google is currently trying to figure out how multi-occupant situations might work, based on the idea that if you're with several people in the car you may not want all of your data to be accessible in the same way as if you were on your own.
Don't look for the XC40 Recharge on Care by Volvo
Volvo's car subscription scheme, Care by Volvo, has been running for a couple of years now. The company offers select models and trims from its line-up on a two-year subscription basis, for a single monthly price. That includes not only the car but insurance, tax, servicing, and incidentals. The only thing drivers have to pay for is gas. After a year, there's the option to switch to a different Volvo and renew for a further two years of the subscription.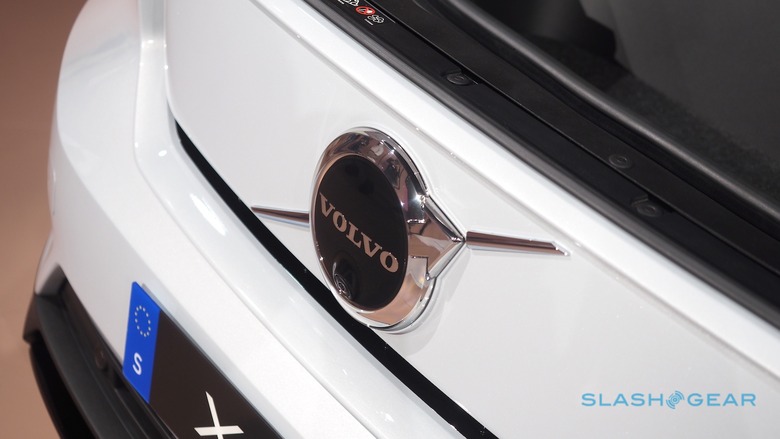 Volvo expanded the scheme earlier this year, adding a car from pretty much every model range it offers to the subscription. At launch, though, don't expect to find the XC40 Recharge on the list. Volvo tells us that, though the eventual hope is to offer its new BEV as an option, it's unlikely to be offered there in the US initially.
Indeed, Care by Volvo could be a gateway for encouraging drivers out of their internal combustion cars. "Subscription and Care by Volvo is in our DNA," Anders Gustafsson, Head of Volvo Car Group within the Americas, says. "One of the strongest focus areas if you exclude environmental focus and safety. So that's going to be a tool. And I think that can probably be used as one tool to motivate consumers to try this."
Volvo is giving some drivers free electricity... but not the XC40 Recharge
The XC40 Recharge may be Volvo's first pure-electric car, but it has had plug-in hybrids – or PHEVs – as part of its line-up for some time. They're going to increase in number, too, as the automaker adds PHEV versions of all its range. However despite them being plug-in capable, according to Volvo only around 40-percent of owners are actually doing so on a regular basis.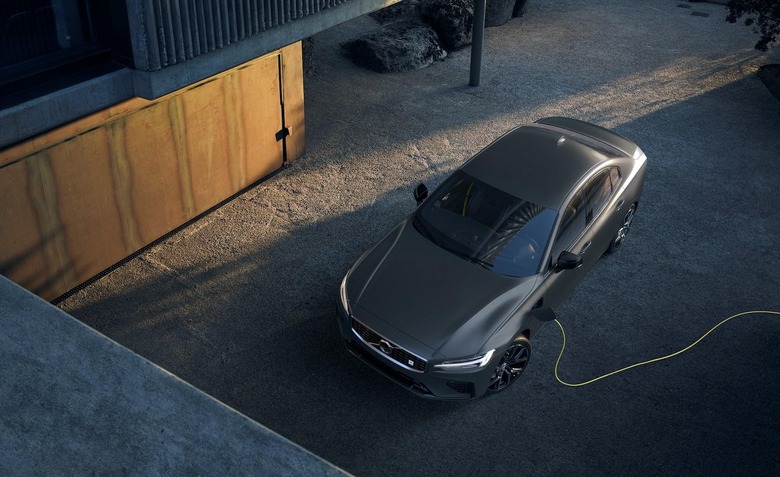 To encourage drivers to change that, Volvo is going to offer a year's free charging to its PHEV owners. After a year, it'll calculate how often they charged the car, then work out the value of that (based on the average rate of power costs across the county) and issue a refund through the Volvo On Call owners app. There'll be a kilowatt limit, an exact value of which hasn't yet been decided, but Volvo tells us it expects that to be well above what most drivers will qualify for.
That's the good news. The strange decision is that it'll only be Volvo PHEV drivers who get the free power promotion: XC40 Recharge owners won't. Volvo's argument there is that there isn't a single US-spanning national electric charging network yet, though you could easily counter that they could do the exact same thing as they're doing with their PHEV calculation.
"So the BEV, first of all, I don't think we need to do it," Gustafsson argues. "Because, you don't need to help them to change the habit – because then the car will not move! So that is quite logical, if you don't charge, you don't drive. The opportunity with the PHEV is that, you can buy the PHEV to send out signals to your neighbors that you're saving the earth and you take care of your kids. What we would like to make sure is that you really charge your car and you use the capabilities of the batteries ... and therefore we promote our customers to do what we think is the right thing to do."
Volvo is betting big on electrification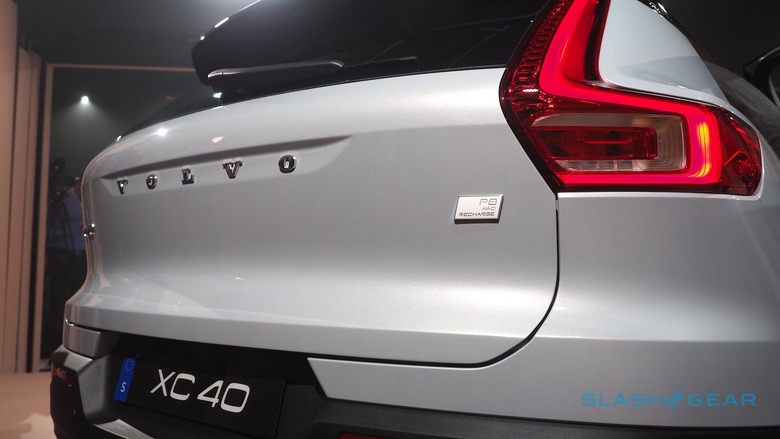 The XC40 Recharge is only the first of Volvo's all-electric cars. The company plans to release a new BEV every year, all under the Recharge banner. If it has a plug, Volvo says, it'll be badged as a Recharge vehicle.
The goal is that, by 2025, 50-percent of Volvo's cars will be BEVs. The remainder will be mild-hybrids and plug-in hybrids. With Volvo hewing off gas engine manufacturing to a standalone company with Geely, it's effectively betting the farm on electrification.
Not everybody will be ready at the same time for pure-electric cars, however. As it rolls out vehicles like the XC40 Recharge, Gustafsson says, Volvo will take a zip code approach: markets that are more BEV-savvy will be getting them first. Even so, the Americas chief is upfront that the change in strategy to move toward electrification might cost Volvo a few drivers, but that it will be worth it in the long-term.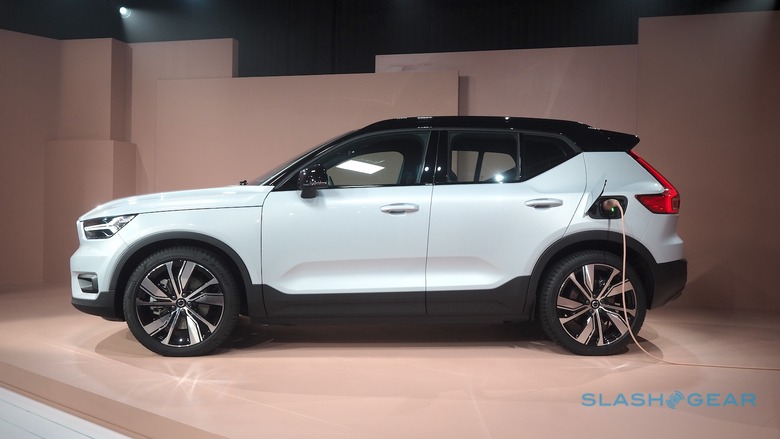 "So if we have a competitive price tag related to the values that they like with Volvo, they will go for it. I'm quite convinced," Gustafsson explains. "Then, if someone doesn't like our strategy ... my hybrid solution, together with a PHEV, I think we have a solution for everyone. And then also, if you should move a brand in the right direction – that we think is the right direction – like Churchill said, if you stop every time someone is barking you will achieve nothing. So of course we will lose one or two customers, but I also think we will gain."
We'll see for sure how that approach pans out in late 2020, when the XC40 Recharge goes on sale. Volvo US is taking refundable reservations of $1,000 apiece from today to stake a place in line.