Volvo will limit all cars to 112mph from 2020 to save you from yourself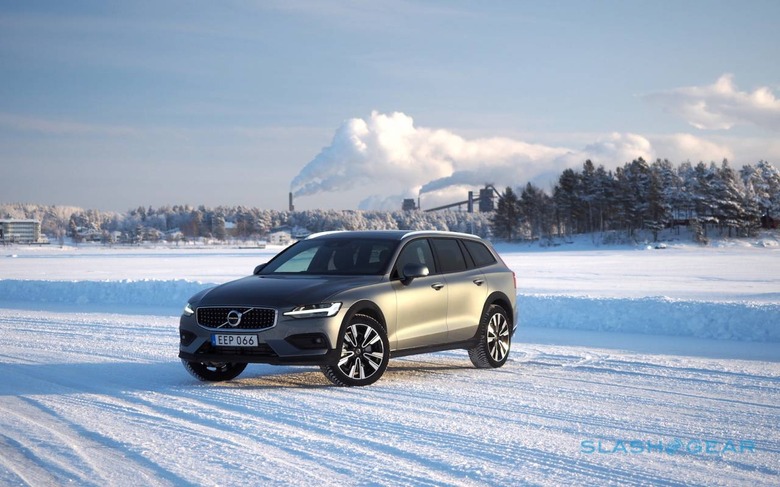 Volvo will limit the top speed of all of its cars to 112 mph from 2020, the automaker has announced today, the surprise next step in its Vision 2020 safety scheme. Announced in 2014, Volvo Vision 2020 saw the company target no fatalities or serious injuries in a new Volvo by 2020. Until now, that's meant a suite of active and passive safety features, but now Volvo is taking it further.
The problem with such an ambitious goal, Volvo concedes, is that "technology alone will not get it all the way to zero." Instead, driver behavior needs to be challenged, too, and arguably the biggest problem there is speed.
Drivers, Volvo points out, typically have a poor understanding of speed and the potential impact of speeding in crash conditions. "People often drive too fast in a given traffic situation and have poor speed adaption in relation to that traffic situation and their own capabilities as a driver," Jan Ivarsson, one of Volvo's safety experts, says. "We need to support better behavior and help people realize and understand that speeding is dangerous."
Beyond just Show and Tell
That's something modern cars do attempt to do. Speed limit warnings – which flash up reminders of the current road limit in the driver's instrumentation, on the navigation screen, or through a head-up display – are relatively commonplace now. Other automakers have added teen driver modes, meanwhile, which allow parents to set maximum speed limits for when their offspring borrow the car.
Volvo will go much further than that, though. Recognizing that, while the car may flag up speed limits, it's down to drivers to obey them, it's opting instead to actually prevent its vehicles from going at excessive speed.
As of Volvo's 2021 model year cars, which will go on sale from 2020, there'll be a top speed limit of 112 mph or 180 kph. Drivers simply won't be able to go faster than that, even if the car's power would allow it.
Geofencing for key accident hotspots
Speed caps that are lower than the vehicle's actual ability aren't new. However the typical limit is 155 mph, a figure that has become commonplace across the industry. Volvo will set its ceiling far lower than that, and it's even flirting with the idea of even more stringent controls.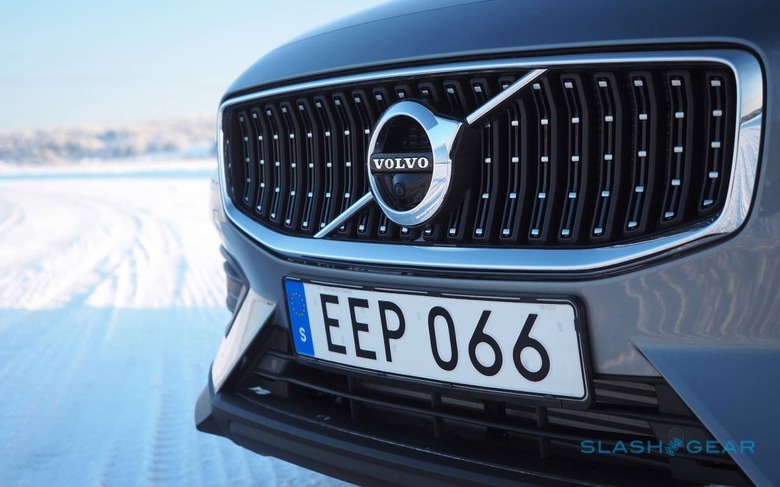 For example, it's looking at how geofencing and smart speed control might be used to force even lower limits in certain locations. That might be around a school, for instance, or a hospital, with the car automatically restricted to a safer speed.
The new policy raises serious questions about the rights – and responsibilities – of drivers, and of automakers, in the hunt for road safety. Certainly, top speed has long been an automotive boast, even if it's not something most drivers ever experience in their cars. Indeed in most countries the maximum speed a vehicle can achieve is well in excess of the legal limit for any public roads.
Volvo, for its part, recognizes that it's on uncertain ground right now. "We want to start a conversation about whether car makers have the right or maybe even an obligation to install technology in cars that changes their driver ́s behavior, to tackle things like speeding, intoxication or distraction," Håkan Samuelsson, president and chief executive at the automaker, said of the new decision.
A more proactive attitude to safety
Even though that conversation is yet to take place, Volvo is wasting little time in applying its speed cap. It also believes it has ethics on its side. As Samuelsson says, "while a speed limitation is not a cure-all, it's worth doing if we can even save one life."
It won't be the last element of Vision 2020. Volvo says that, as well as excessive speed, it sees intoxication – from a variety of substances, not just alcohol – and driver distraction as particularly contributing to traffic fatalities. "In many ways," the automaker argues of poorly-engaged drivers, "they are equally dangerous as drunk drivers."
That attitude has shaped how Volvo approaches driver-assistance technologies, as the auto industry weighs autonomous systems and how best to deploy them. Though it offers Pilot Assist on its cars, Volvo is also at pains not to lead owners into thinking that the combination of adaptive cruise control and lane-keeping assistance is anything more than an aid.
On the edge of autonomy
"We are stressing the difference between unsupervised and supervised [autonomous driving]," Lex Kerssemakers, Head of Volvo Cars EMEA, told SlashGear at last year's Geneva Motor Show. "We are coming from the angle that the driver is in charge and has an assistant system. We are being very clear that it is not an autopilot."
Indeed Volvo believes uncertainty about shared responsibility between human and car is so dangerous, it will skip Level 3 autonomy altogether. "We will not go into any Level 3," Kerssemakers said, "we think Level 3 could be dangerous."
Automotive safety may not be as glamorous as 0-60 times or high-tech dashboard features, but the research shows that it's nonetheless instrumental in how new car buyers decide which model they want. What remains to be seen is whether Volvo's strict new policy on the maximum speed its vehicles will achieve is a turn-off to potential owners, or something that's embraced.
[Updated to correct Lex Kerssemakers' title]