Volvo XC40 Recharge all-electric crossover revealed: Range, Speed, Tech, Price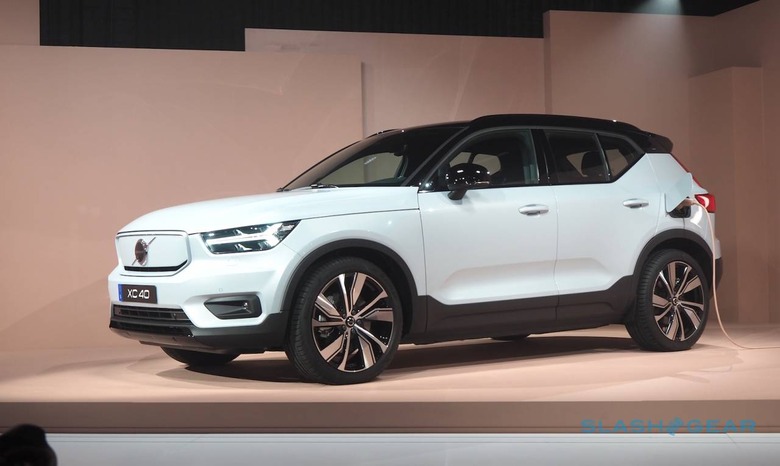 Volvo has revealed its first all-electric crossover, the fully electric Volvo XC40 Recharge, the first vehicle of the automaker's grand plan to shift to electrification. As the name suggests, the XC40 Recharge puts its plug-in credentials front and center, with a range of more than 400 kilometers (249 miles) on the WLTP cycle, and a 0-60 mph time of 4.9 seconds.
It's based on Volvo's Compact Modular Architecture, or CMA, a mid-sized unibody platform that the automaker co-developed with Chinese backer Geely. That already underpins the XC40 in gas and diesel forms, and the Polestar 2, the 5-door all-electric fastback expected to go into production next year. That drivetrain flexibility is because electrification was built into the CMA from the outset.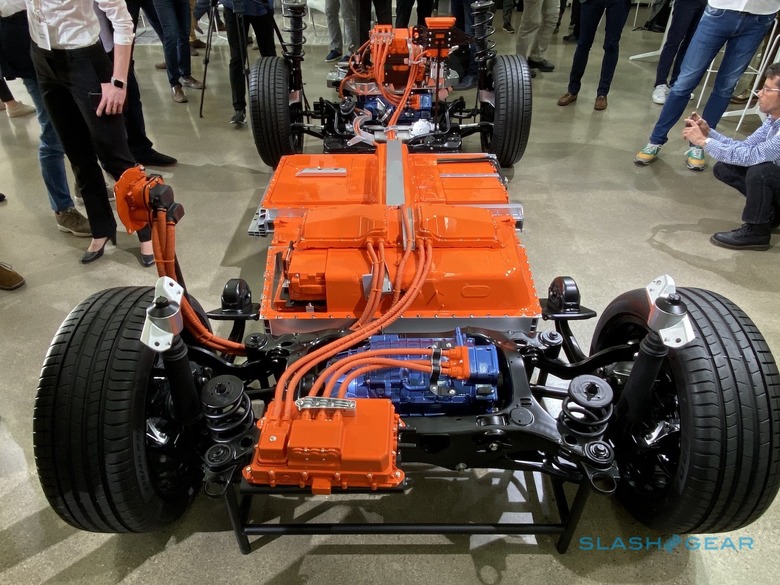 In the case of the fully electric XC40 Recharge specifically, you're looking at two electric motors, one for the front and one for the rear. They're each 150 kW, for 300 kW in total. Horsepower is 408 hp, while there's 660 Nm (487 lb-ft) of torque. As for charging, Volvo says that with a fast charger you should be able to go from flat to 80-percent in 40 minutes.
It's a mixture of the familiar and the new. From the outside, the XC40 silhouette of a compact crossover is present and correct. That means the automaker's now-distinctive Thor's hammer headlamps, though here they flank a blanked-out grille. That body-matching panel leaves the fully electric XC40's fascia looking unexpectedly different.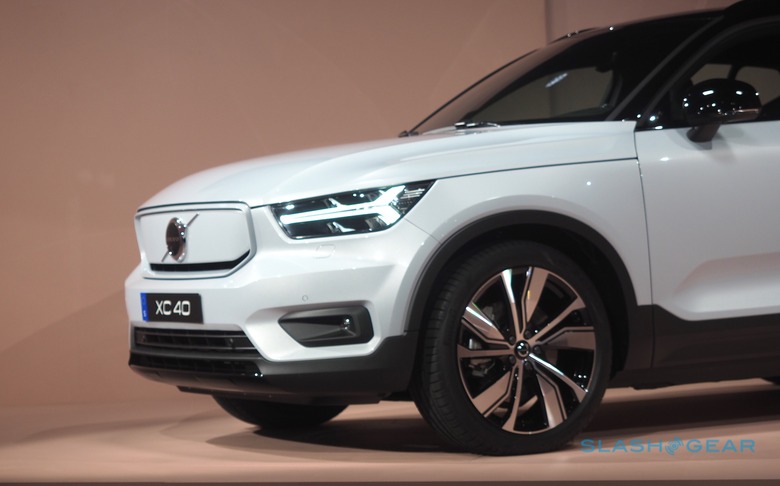 Lift the hood, and there's a front trunk – or "frunk" – where the gas engine would normally be. Volvo has slung the battery pack underneath the cabin, built into the floor plan of the CMA platform. Where you'd normally refuel the gas tank, there's now a charging socket instead.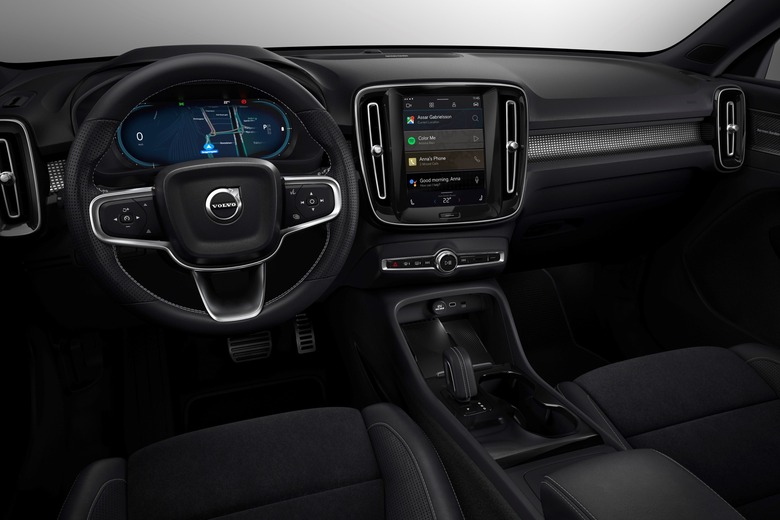 In the cabin, the fully-electric XC40 will be the first of Volvo's range to use a brand new Android-based infotainment system. The automaker announced a deal with Google several years back, to completely rebuild its Sensus system on top of Android Automotive OS and use Google services. That means the Google Assistant for voice control, Google Maps for navigation, and access to the Google Play Store for third-party apps.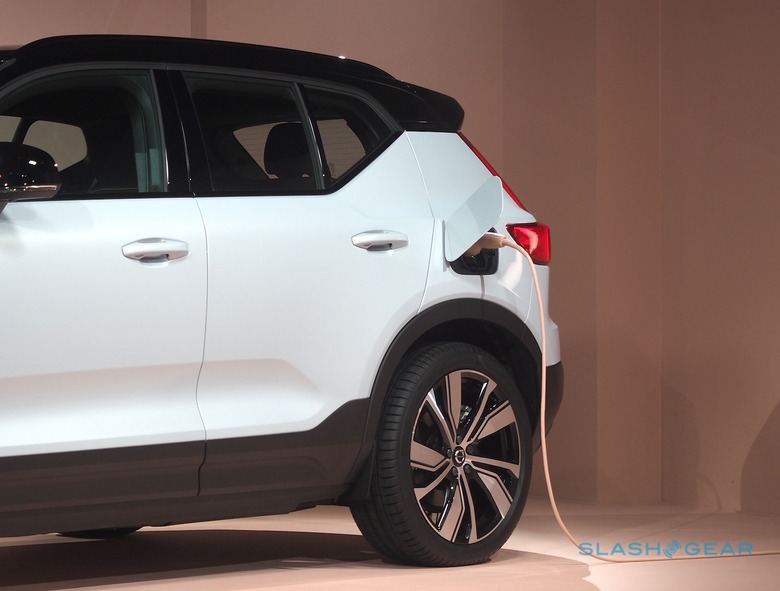 We've already had the first taste of Android Automotive OS, in the Polestar 2. The EV cousin to the electric XC40 has a custom interface built on top of Google's platform, with far tighter integration with the car's underlying systems. That allows it to power both a central touchscreen and the digital driver instrumentation, as well as dip into EV-centric metrics like battery level, range, and more.
In the fully-electric XC40, there'll be support for over-the-air upgrades of the infotainment software and other software, a first for Volvo. It will also integrate with Volvo On Call, the smartphone app which will allow for cabin preconditioning, remote start and locking, car sharing via digital key, and remote battery monitoring and charging. There'll also be a new version of Volvo's Pilot Assist system.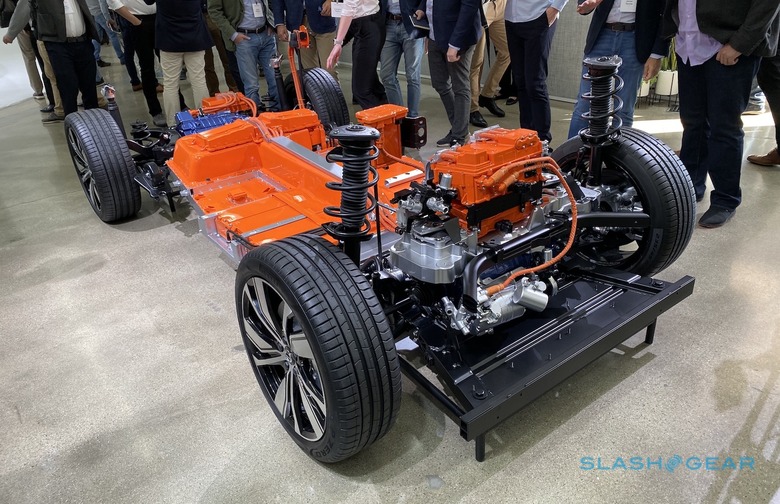 This is, of course, only the start of Volvo's electrification reinvention. The automaker plans to release a new electric car every year now – under this new Recharge range – while also building out its hybrid drivetrains. There's a new co-venture for drivetrains with Geely that will take responsibility for internal combustion engines, and Volvo says that it's working to improve the electric range of its T8 plug-in hybrids.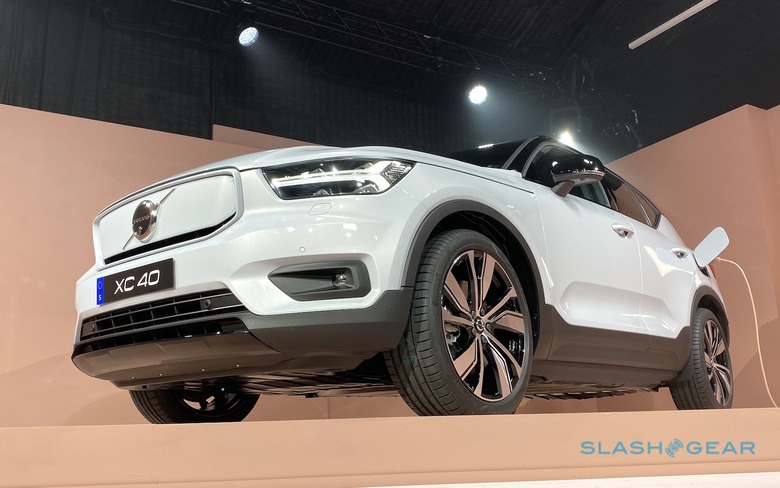 To help encourage people to actually use the electric part of their plug-in, Volvo will be giving all drivers – of its hybrids, though not its pure-electric BEVs, weirdly – a year of free electricity. That offer starts from today.
Update: Volvo says that in the US it expects the XC40 Recharge P8 AWD to be priced from $48,000 after federal incentives. Deliveries are expected from Q4 2020.