The Daily Slash: December 1 2010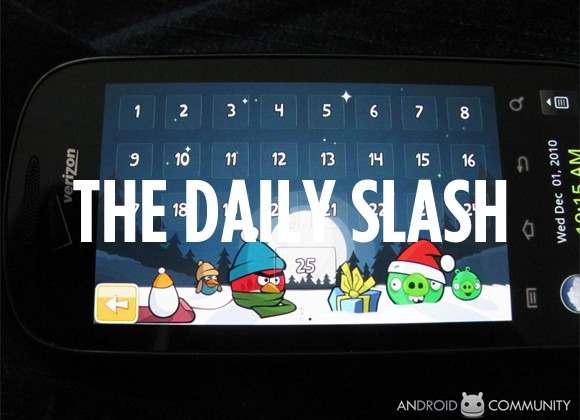 Oh my goodness! Crazy speeds and companies blowing up and phones being thrown around like candy! All the signs of a great day here at the R3 Media Network! First, SlashPhone breaks some news about Motorola being divided into two different divisions starting at the beginning of 2011. Then Google Reader sends an app to Android (making it even MORE impossible to get away from the news!) Angry Birds gets a Seasons expansion for Android devices (probably in the chute for Apple's App Store.) And finally, Vince has his hands on one of the incredibly small amount of LG VL600 Modems out in the world right now, and he wants to show you Verizon's LTE "4G" network speeds first hand, and Ben wants to tell you all about why Verizon's LTE and the other 4G networks are important. All this and... yes! More! Today on The Daily Slash!
SlashTRACKED
In Irvine California there is a man named David Norris, a man who owns a company that aims to "fingerprint" every computer, mobile phone, and TV set-top box in the world. With the "credit bureau for devices" Norris is building, each device will have a "reputation" based on that device's online activities including, specifically, shopping habits and demographics. Fingerprinting has been used up until now as a replacement for "cookies" as a method of preventing illegal copying of computer software and to stop credit card fraud. At the moment, Norris's company has id'ed over 200 million devices – by the end of the year, they expect to have cataloged one billion (one tenth of the world's total.)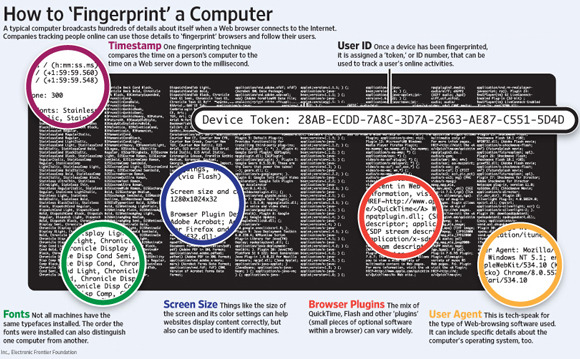 [Via Wall Street Journal Tech]
R3 Media Network
SlashPhone
New Winamp for Android Receive Music from Your PC Wirelessly
Nokia Smartphones Get Opera Mobile 10.1 Final Release
Motorola Divided Into Two Different Division on January 4th
Dell's Website Show Off Venue Pro For A Moment
Android Community
Official Google Reader App Comes to Android
Verizon's 4G Network Officially launches December 5th
Motorola DROID Update Preparing for Release, Will Bring Software to Android 2.2.1
Samsung's New Near Field Communication Chip Promises Increased Wireless Connectivity
Angry Birds Expansion : Seasons Revealed on Android Only!
Autodesk launches SketchBook Mobile for Android users
Google Editions to offer digital books on Android and any other device
Micromax Andro 60 will be Cheapest Android Phone in India Soon, Runs 2.1
Motorola Olympus Gets Bought at Flea Market, Runs Motoblur and FroYo
LG Star gets hands-on video treatment
DoubleTwist receives big update, now features AirSync
SlashGear
Android, iPhone, and BlackBerry in Dead Heat for Most Desirable Smartphone of the Month
LG VL600 LTE Modem hands-on and unboxing [FEATURED]
The Freedom of WikiSpeech [COLUMN]
PlayStation Phone "Spy Video" Shows Device in Action
The Importance of Verizon LTE and 4G Networks [ON TIME ANALYSIS]
Handmade Steampunk PC with Windows 7 Home Premium or Linux Ubuntu
Evernote 2.0 Beta for Mac – Now with Sharing and Notebooks Stacks [MINI REVIEW]
HP Slate 500 Arrives, Gets Unboxed by Lucky Owner
World's Smallest Cellphone Jammer Blocks GSM and 3G Signals
LG VL600 LTE USB Modem Landing This Sunday for $99
'Tis The Season for Acquisitions [COLUMN]
Parker Brothers Choppers Creates 10 TRON: Legacy Light Cycles, Only 4 Left [Video] [WANT]
LG VL600 & Pantech UML290 LTE USB Modems Launching Verizon's 4G Network
Dell Venue Pro Available Starting Today, Will Ship by December 9th
Verizon's 4G LTE Site Launches, Reveals Details [Updated]
Live TV on iPad Today Via DISH Remote Access App
Halo: Combat Evolved Remake Not Being Made, Microsoft Focusing on Reach
WordPress Updates to Version 3.0.2 – Do It!
Steve Jobs Confirms Extension of AirPlay Features in 2011 – Safari, Third Party Apps, Etcetera
Palm Acquisition Leads to HP Pulling Out of Windows Home Server Market – Leaves Vail Lonely
H2O Audio Presents a Full Color-Blasted Line of Waterproof Earbuds
Text messages marketing Robots movie worth $200 each
Bitfenix unveils awesome Colossus Venom computer case
iPhone 4 Vent Shell Case is full of holes
Samsung Mobile Display outs new Super PLS display to replace IPS tech
Apple patent app shows optical MagSafe data connector and convertible tablet
OWC outs new rack mount Mercury Rack Pro RAID device
Futuremark delays 3DMark 11, geeks saddened
To see more Daily Slash posts, click here: [The Daily Slash] or here: [SlashGear Morning Wrap-Up]