PlayStation Phone "Spy Video" Shows Device in Action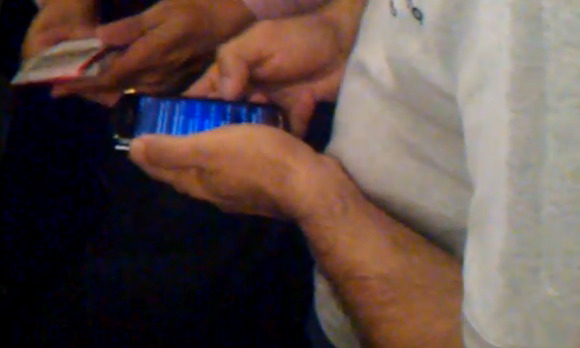 Oh you PlayStation phone, you sassy little lady. You've been walking around these internets for over a month now and there's not a moment of you on film yet – but wait! Someone has one in Greece? Find them! Take a video! Oh goodness, who would have thought the PlayStation phone, aka what Techblog.gr calls the Sony Ericsson Z1 PSP phone, aka codename Zeus would have found it's moving self into these internets via it's namesake's birthplace? What this video is, apparently, is an account of Sony Ericsson's half gaming device / half Android phone being used in the wild by a man with hairy arms. Let's take a look!
The fine folks over at Techblog.gr report that not only is this device smooth and sassy, it's carrying Android 2.3 Gingerbread. There's a hefty 4-inch touchscreen thats rather responsive, and the video itself features some really dramatic music so you can get in the mood for suave spying. Though how they know all this (aside from the suave spy music) even though the video they've got is called a spy video, we're not sure.
[Via Android Community]