With the T-Mobile UNcarrier pricing list and details revealed one day early, the 4th-largest carrier in the country may very well be showing off not the plan, but the devices that'll attach to the plan at their big event! March 26th is the day that we're going to see the full show – that's tomorrow or today, depending on when you're having a peek at this post – but what we know before the fact is quite telling. Several FCC listings and the tease of several machines is what we've got right now.
LG Optimus G Pro
Though it'd be quite a scandal if the LG Optimus G Pro were released with T-Mobile before it hit AT&T, we can certainly cross our fingers that this monstrous beast will bestow its greatness on the big pink carrier this week. As it's already prepared for work with AT&T radios via the FCC, T-Mobile's technology may very well be pumped up and ready for action here as well.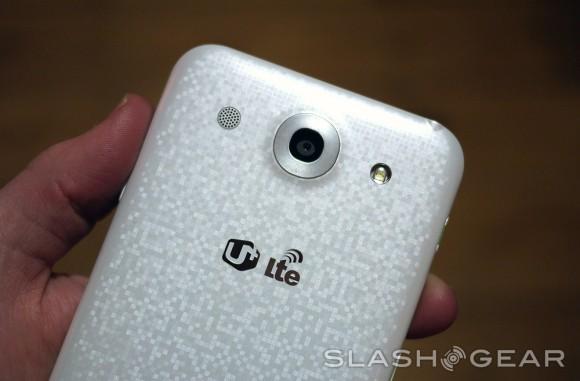 Have a peek at our hands-on with the LG Optimus G Pro in a photo tour of Barcelona – through which you'll learn one whole heck of a lot more data on the device!
Nokia Lumia 521
It should come as no surprise that the Nokia Lumia 521 would be chosen as one of the first devices to be unveiled here in the United States under these new carrier plans. This device was revealed at Mobile World Congress 2013 as one of several budget-minded smartphones working with Windows Phone 8 by Nokia, aiming for the everyman without sacrificing the high-quality craftsmanship and Nokia-way that comes with every Lumia device. You'll find this device having hit the FCC this week.
Have a peek at our hands-on with the Lumia 520 – the original version (the international version) of the device we'll be seeing here on T-Mobile as the 521. It'll be essentially the same device with a few choice changes to the hardware build – expect it! Watch out for the slightly larger Lumia 720 as well.
BlackBerry Z10
Even though the BlackBerry Z10 was available to business customers with T-Mobile back on the 11th of March, it would still make a lot of sense for the company to give some hands-on time and another kick in the bootloader to this smartphone at this week's event. Once it's available to the general public, the stream of BlackBerry love can continue – and maybe it'll even have 4G LTE connectivity. Can we dare to hope?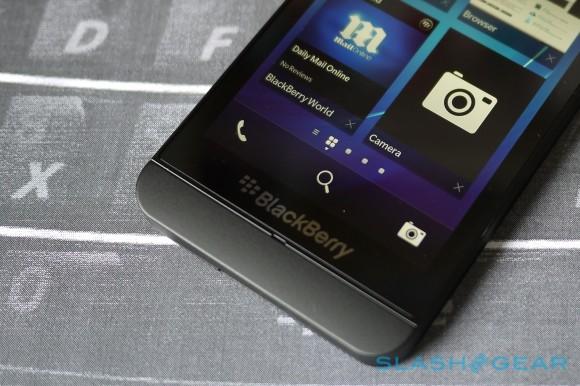 Have a peek at our BlackBerry Z10 review right this minute as it appears internationally and let us know if you'd jump on board if it were available to you from T-Mobile this week.
Lenovo IdeaTab A1000-F
Though it's rather unlikely that a device that, according to Engadget, is passing through the FCC this week with Wifi only would be revealed by T-Mobile this week, it's still possible. This machine is a 7-inch tablet we heard about earlier this year with not one whole heck of a lot of surprises inside, but a Q2 2013 release time on the books. Watch out for it one way or the other!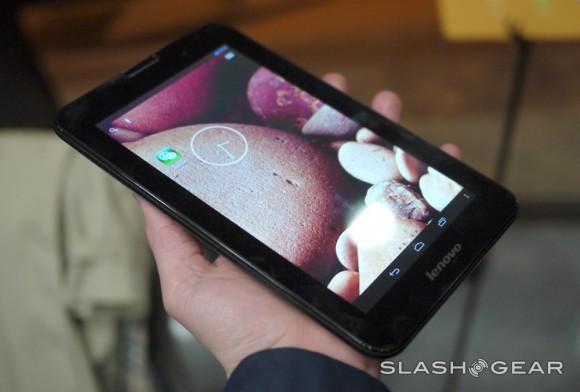 Have a peek at our hands-on with Lenovo's A and S-Series tablets from Mobile World Congress 2013 as well. Keep in mind that T-Mobile has been carrying tablets for several years now – it may be time to go big as they go small!
iPhone 5
It may be that T-Mobile has finally signed a deal with Apple to get the iPhone on their shelves, but this is the least likely device of the collection here in this article. It's much more likely that a carrier like T-Mobile would wait for Apple to reveal a new generation of device before they announce a partnership – especially with the new subsidy plans in the UNcarrier push.
Don't forget the HTC One and the Samsung Galaxy Note II, also – the Galaxy device was the first device to have T-Mobile's 4G LTE network switched on while the HTC One has been guaranteed to see the carrier sooner than later! Remember – this T-Mobile event happens at 8AM PST tomorrow – that's 10AM Central, and 11AM Eastern Standard Time. Don't you dare miss it!