AT&T LG Optimus G Pro tipped in FCC post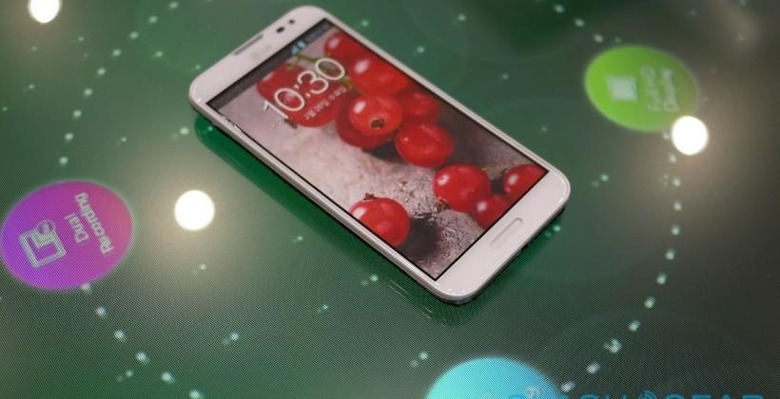 This week the LG Optimus G Pro appears to have popped its head up with AT&T 4G LTE in mind as the FCC approves with a resounding thumbs up. What we're seeing here is an FCC approval process posting with what's said to be the code-name for the LG Optimus G Pro, just a few characters away from the original Optimus G. This device, if indeed coming to AT&T this Spring, will be a competitor for the also-giant Samsung Galaxy Note II (and possibly III) the whole year long.
As it's been discovered by Engadget, the LG Optimus G Pro phantom is running on the bands that AT&T does indeed use. That's 4G LTE and all, ready to rock with all the Optimus G Pro excellence we've seen come out of this device just this past month internationally. When we had a look at it, we made sure to test out what LG let us know it was very proud of in its photography skills.
The LG Optimus G Pro works with a massive 5.5-inch display that's sharp as a tack – 1080p and working with the Qualcomm Snadragon 600 quad-core processor. That's the same beast we're seeing work some real magic in the HTC One, this time also packing heat with 2GB of RAM and Android 4.1+ Jelly Bean up front. We've seen this device in white and in black – and they're both rather fabulous.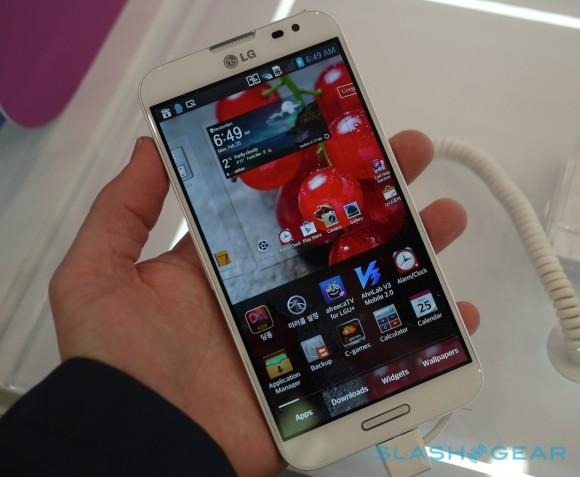 Have a peek at our LG Optimus G Pro tour of Barcelona and let us know if you'd be all about this smartphone if it'd be released by AT&T super, super soon. Or better yet, if you're thinking about getting a massive smartphone such as this but want to wait to see if IFA 2013 is home to the release of the Samsung Galaxy Note III! Or maybe just a Tab or two.
Have a peek at the LG Optimus G Pro timeline below as well for more up-to-date massively LG action than you can handle!