HTC One: All the carriers (but where's Verizon?)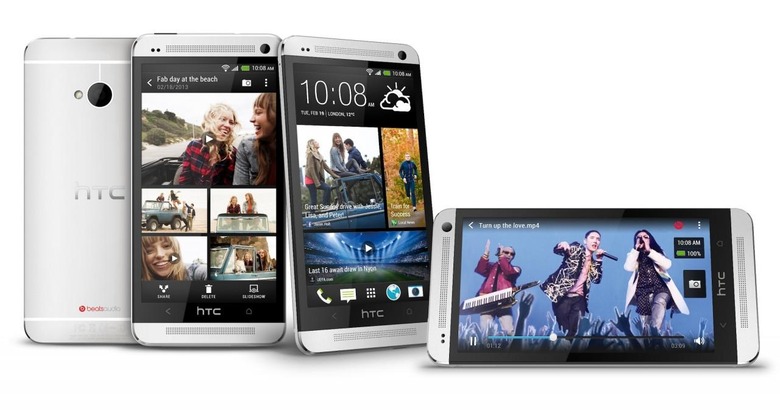 HTC's new One flagship will launch on AT&T, T-Mobile, Sprint, EE, Vodafone, and O2 from mid-March, as part of a huge 185+ carrier roll-out, though Verizon is conspicuous by its absence from the list. The carrier launch partner roster – which covers more than 80 regions and countries – is already being described by HTC as its best-ever network engagement for a new phone, but Big Red being a hold-out in the US remains a mystery.
Of course, even if Verizon isn't taking the One, that doesn't rule out a variant of the phone for its network. The carrier has stuck to its DROID branding, for instance – including the well-esteemed DROID DNA by HTC – and it's possible that is holding out for a specially named version that would fit with that.
However, the news is good if you're on other carriers around the world. In North America, AT&T, Sprint, T-Mobile, Cincinnati Bell, and Best Buy will all be offering the One in the US, while Rogers, Bell, TELUS and Virgin Mobile Canada will offer it in Canada.
In Latin America, there'll be support for the various América Movil regional networks, Movistar Venezuela, and Entel Chile, among others. China will also be getting the HTC One, with China Mobile, China Unicom, and China Telecom all in line for the phone.
As for Europe, in the UK there'll be availability across O2, EE, Orange, T-Mobile, Vodafone, Three, Carphone Warehouse, and Phones4U. EE has already confirmed that it will be offering the One for £69.99 ($108) on a £41 per month, 24 month package (1GB mobile data; unlimited UK calls and texts). Onto mainland Europe, and there'll be support from Vodafone, T-Mobile, Orange in various countries, and then further afield into Russia, the Middle East, and Africa.
We'll update as we get more pricing information from other operators.
UPDATE: Straight from the carrier itself: "Vodafone will be offering the HTC One for sale from 15th March 2013, with pre-order opening two weeks before."UPDATE: Clove.co.uk lets us know: "The price is £425+VAT and the device is available in Silver or Black colours with 32GB of internal memory." Shipping is "expected" to begin on the 15th of March – looks like a lock!