Nokia Lumia 520 brings lowest-cost Windows Phone 8 entry point

This week at Mobile World Congress 2013 the folks at Nokia have revealed the new Lumia 520, a device that's made to bring the Windows Phone 8 experience to the world along with the Nokia Pure design experience at an extremely low price point. This device has what Nokia calls high-end innovation while it does so with 3G connectivity – like the Lumia 720, this is another device made for the non-LTE networks around the world.
With the Nokia Lumia 520 you've got a dual-core Qualcomm Snapdragon processor at 1GHz, a 5 megapixel camera on its back, and a 4-inch IPS LCD display up front. This device is 119.9 x 64 x 9.9 mm large, works with 512 MB RAM inside, and has 8 GB built-in storage. You'll have 800 x 480 pixel resolution, Super Sensitive Touch – for use with gloves, your fingernails, and etc – and it'll all be available with several different casings. You'll be able to pick this device up in yellow, blue, white, and red.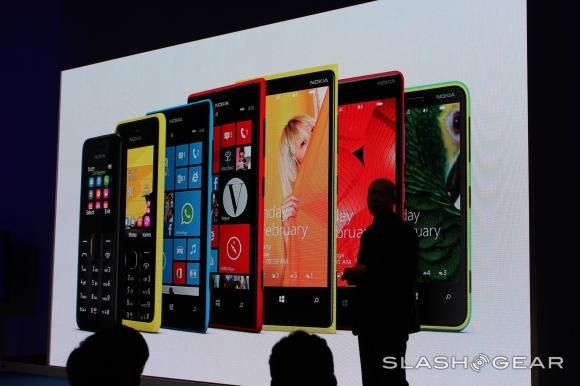 The Lumia 520 is coming to the USA with T-Mobile and China with China Mobile, and will be available for a rather unbelievable €139 before taxes and subsidies. This means it'll be even cheaper – perhaps even free – when it hits the states. You'll be seeing this device taking on the mantel of Nokia's top-to-bottom Pure Nokia experience at a low price point not unlike the rest of the devices revealed today. Also revealed today were the Nokia Lumia 720, Nokia 105, and Nokia 301.
Have a peek at each of these devices in the timeline below and be sure to stick with SlashGear all week long for more Mobile World Congress 2013 action than you can handle. We'll have a whole lot more up to the minute news blasts and hands-on action all week long!