SlashGear Weekly Roundup Video: March 6, 2011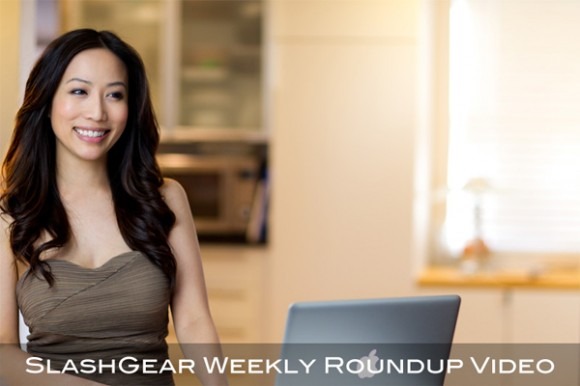 It's time for our SlashGear Weekly Roundup Video again. Thank you all for the feedback on our very first video last Sunday. We are still working on improvements and we'd appreciate any comments or suggestions. The past week was a big one for Apple with their iPad 2 announcement and new 2011 MacBook Pro release. Check out the video and the full top ten list of last weeks tech news after the jump.
[vms ec1fa9e0c259de10bf87]
10. Microsoft shutting down T-Mobile Sidekick servers on May 31; T-Mobile likely to replace with Android-based Sidekick 4G.
9. Nintendo 3DS to get Netflix streaming this Summer, plus AT&T hotspot access
8. Sony NGP "Dead on Arrival" says smartphone games developer
7. ASUS CEO confirms quadcore (likely NVIDIA Kal-El) 3D tablet in 2011
6. BlackBerry PlayBook release believed to be April 10.
5. Multiple problems with Samsung Windows Phone update.
4. Samsung admits iPad 2 makes them feel inadequate about Galaxy Tab 10.1.
3. MacBook Pro 15 early-2011 Review.
2. iOS 4.3 coming March 11 featuring faster web-browsing, an updated version of iTunes Home Sharing, and music streaming from desktop iTunes to iOS device.