Danger Sidekick service shuttered on May 31: T-Mobile wants to sell you a new phone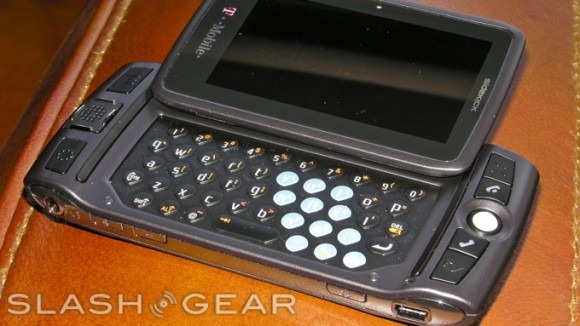 T-Mobile's promise to "work on the next chapter of our storied Sidekick franchise" is seemingly Sidekick in name only, with the news today that Microsoft is shutting down the Danger Service that powers traditional Sidekick devices. According to a statement from T-Mobile, after May 31 2011 the Microsoft-owned servers will be switched off, and users will in effect no longer be able to use their phones.
T-Mobile is promising to "help make an easy transition" for existing owners, though that will be a new device rather than some workaround to Microsoft's decision. The carrier says it will be pumping out offers for those affected so they can pick a new handset – we're guessing T-Mobile is working hard on getting the Android-based Sidekick 4G to market, since that's the obvious transition path – while data migration tools online and in the Sidekick Catalog will be available so that no photos, calendar entries, contacts, notes, to-do lists or bookmarks are lost in the change-over.
Nonetheless, the decision will come as disappointing news to those loyal Sidekick owners who have stuck with the Danger-powered franchise for many years. Although neither T-Mobile nor Microsoft are talking about the reasons behind the decision, with the carrier planning to use Android for future handsets and Microsoft struggling to leverage Danger's expertise after the failure of the Kin project (and trying to build momentum for Windows Phone at the same time) it seems the two companies no longer saw any value in maintaining the legacy service.
Microsoft statement:
After May 31, 2011, the Danger Service (a subsidiary of Microsoft) used by T-Mobile Sidekick customers for data services will no longer be available on Sidekick devices.

T-Mobile will provide offers for our Sidekick customers before May 31, 2011, to help make an easy transition from their existing Sidekick device to a new device. We will have more information to share about these offers with our customers in the weeks ahead.

To ensure the best possible transition for our loyal Sidekick customers, an enhanced Web tool is available on myT-Mobile.com to easily export their personal data, including contacts, photos, calendar, notes, to-do lists, and bookmarks, from the Danger service to a new device, computer, or a designated e-mail account. An application is also available in the Sidekick Catalog to make it easy to export personal data to the Sidekick's memory card. Many T-Mobile stores can transfer data from that card to a new T-Mobile device if the customer brings in the memory card and Sidekick.