Samsung Windows Phone update resumes as Microsoft make second attempt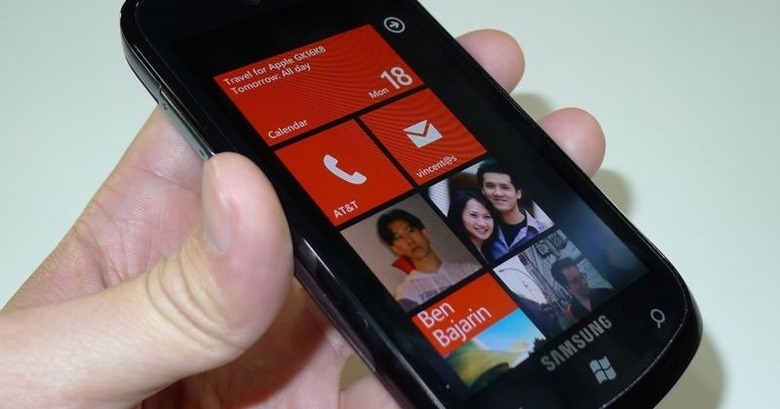 It's fair to say that Microsoft's first update for Windows Phone wasn't the shining example of software distribution the company hoped it might be. Samsung users complained of bricked devices that not even a hard reset would cure, and Microsoft yanked the update before any more people could be affected. Now, though, the company is trying again.
"Starting today, we plan to resume rolling out the February update to Samsung phones. Meanwhile, we're continuing to dispatch the update to other Windows Phone models. As has been the case, the software patch is being sent out on a rolling schedule. You'll see a message on your phone when it's available.

During the past week the engineering team has pinpointed and fixed problems that were preventing a small percentage of Windows Phones from installing the February software patch. We apologize again for the delay and continue looking for ways to improve the update process."
As of today, the February update for Windows Phone 7 is going out to Samsung devices again, having been suitably tweaked by Microsoft's engineers. The exact cause of the issue still hasn't been commented on, at least officially.
Samsung device owners will get an alert on their handset when the update is available, though the new firmware itself isn't delivered OTA; you'll need to plug your phone into a computer to install it. As for the content of the update, it basically paves the way for future changes, including the much-anticipated "NoDo" upgrade which will deliver copy/paste support.
[Thanks Carl!]