Second Samsung Windows Phone update having problems of its own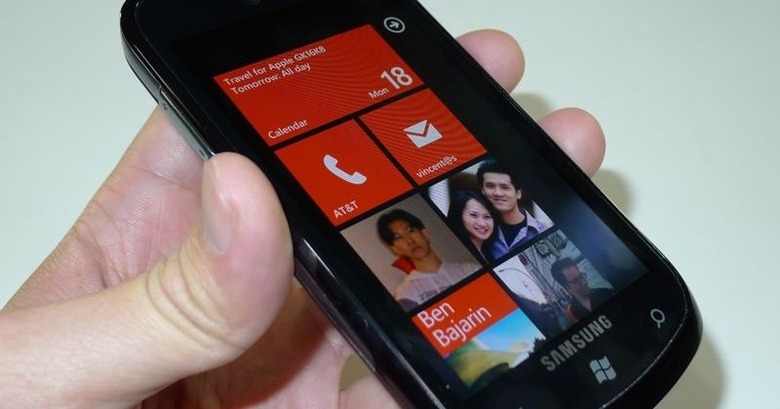 The Windows Phone update for Samsung WP7 devices just can't seem to catch a break, with the re-released update apparently experiencing some problems of its own. Microsoft's February update ended up breaking some Samsung phones, prompting the company to pull the firmware until it could be suitably tweaked. That happened yesterday, with updates resuming, but now there's talk of a second batch of errors affecting the smartphones.
According to Windows Phone Thoughts – and plenty of reports on Twitter – some users are complaining of seeing error message 800705B4 and the update failing to install, either when trying it through the Zune software on PC or the Windows Phone Connector on OS X. Some users have found removing all but one email account on their Samsung fixes the problem, but others have been left with no option but to factory-restore the handset.
Microsoft's official Windows Phone Support Twitter account is telling users individually that "For now we suggest holding off on it while we investigate the issue" but there's no global advice for Samsung users. The company's original blog post – which had been updated earlier in the week after the first batch of issues – makes no mention of the problem at time of writing.