BlackBerry PlayBook release on April 10?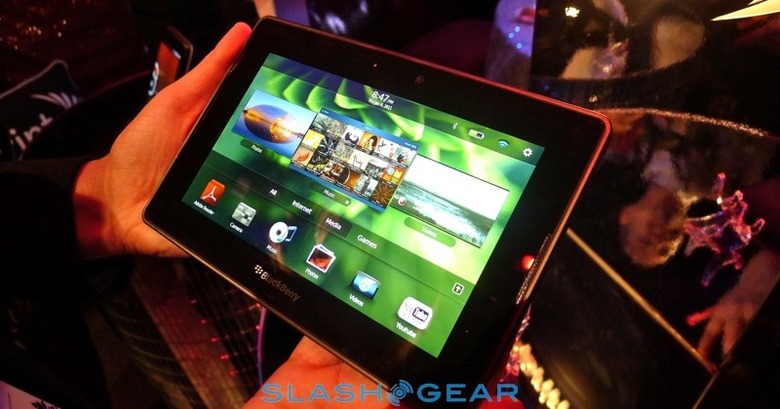 RIM's BlackBerry PlayBook has been tipped for an April 10 launch, with multiple sources apparently confirming the date – and an immediate software update – to BGR. According to the leaks, the QNX OS is set to hit Gold Master status on March 31, and the first thing new PlayBook owners will be prompted to do is upgrade to a new version.
RIM has only said that the PlayBook is on track to launch in the US before the end of Q1 2011, with a WiMAX version for Sprint following on later in the year. Recently an AT&T 3G-enabled version has been tipped, potentially dropping in late March or early April. Of course, the timing of this leak is particularly topical, since Apple is expected to announce the iPad 2 later today. More on the PlayBook in our demo.