SlashGear Week in Review - Week 22 2010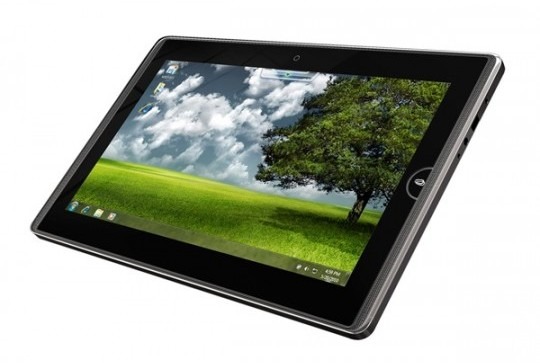 Another week in the history books and time for our Week in Review. Computex was in full swing and lots of new gear surfaced at the beginning of the week. Asus showed off its new Eee Pad EP101TC, EP121, and Eee Tablet at Computex.
MSI also whipped out several new tablet computers at Computex including the WindPad 100 and WindPad 110. One of the new tablets is a Windows 7 machine and the other is an Android device. Intel showed off its plans for Oak Trail and the super skinny Canoe Lake netbook platform. The netbook platform is only 14mm thick.
Apple announced early in the week that it had sold 2 million iPads in the 60 days the device was on the market. That is a lot of tablets for sure. The DOJ extended its inquiry into some of the practices at Apple into music and video this week. The DOJ is talking to film industry insiders to learn more about how Apple operates.
A new smartphone from HTC called the Aria has leaked out ahead of its expected launch on AT&T. The device runs Android and has a 5MP camera with a 2.8-inch screen. The updates for Android that have been roughly every six months in the past will be changing. Andy Rubin states that Android updates will move to once per year now on.
HP showed off a sweet new 30-inch LCD this week with an S-IPS panel capable of over a billion colors. The big screen has a 2560 x 1600 resolution and well sell for about $1300. A screen said to be for the iPhone HD surfaced this week and literally went under a microscope. The pixels were counted and the resolution was pegged at 960 x 640.
AMD Fusion APUs were demonstrated at Computex this week. The Fusion APU is AMD's combination CPU and GPU in one. Google confirmed that it will launch its Chrome OS late this fall. Google also says that software and apps for Windows will be able to run on Chrome.
Microsoft's Project Natal camera turned up at D8 and looked finished. If the pricing we have heard is true, I think most will find the gimmicky device too expensive. HP said this week that it bought Palm for WebOS not for a smartphone future. Palm later clarified and said phones might still be coming.
Late in the week stock on the sweet HTC EVO 4G handset was headed to stores and the first commercial for the handset surfaced. The EVO 4G is one very nice handset. AT&T threatened a customer with legal action this week for emailing the CEO twice over a few week period to voice concerns with the network. This is all Steve Jobs' fault for listening to customers and responding to them even if it's only one word.
We reviewed the Palm Pixi Plus handset for AT&T late this week. The device is the same handset we have already seen, and has sold poorly everywhere else. AT&T apologized to the customer they threatened earlier in the week on Friday saying it was all a misunderstanding. The customer still left for Sprint and a shiny new EVO 4G.
We told you everything you need to know about the Sprint EVO 4G handset on Friday. You can run out and pick yours up knowing what you are getting after you read the story. That's it for this week's edition, thanks for reading!