SlashGear Morning Wrap-up: September 3rd, 2012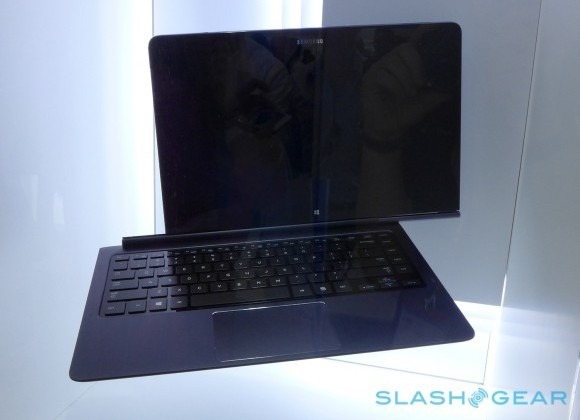 This morning we've got more Nokia than you'd be able to fit in a bomb shelter – most of it leaked, and most of it almost certain for a second (official) reveal later this week at the event they're holding in NYC with Microsoft – we'll be there! Have a peek at our Nokia tag portal to see our wrap-up of what we already "know" so far in just a bit, but for now, have a peek at the rest of the morning. Samsung starts off the show with a note on their Chinese working conditions noting that there aren't any underage workers in the plants that make their hardware, but there definitely have been a few cases of over-the-top overtime. Back at IFA, Samsung showed off a lovely collection of concepts from their inner universe of unreal not-quite-perfect notebooks, tablets, and everything in between – get to flipping!
There's been a tip that a 3G Nexus 7 on the way as shipped by Google. A new iteration of the ever-epic Half Life series is about to be popping up on the 14: Black Mesa for the masses. NASA has spoken about five major obstacles when it comes to putting humans on the planet Mars. Back on earth, you'll want to see the iPhone 5 headphones that have been leaked to the masses.
Sony has made it clear that the folks at O2 will not be getting Ice Cream Sandwich on their phones so long as their phones are one of the following: Xperia ray, arc, or neo. If you want to move forward with your Samsung Galaxy S III – or any Galaxy device working with AllShare – you'll be glad to know that the official AllShare Cast Dongle has appeared at retailers. There's been a discovery of the shipwreck kind after Hurricane Isaac has hit the shores of the USA – a civil war ship, of all the oddities on earth.
China's Baidu brand has finally brought on its mobile web browser if that's the sort of thing you're into. Freddy Mercury's birthday has been celebrated by Angry Birds with a fabulous Freddie Birdcury animation you're going to want to see. Bruce Willis is at war with iTunes – and that might be the most engaging news of the day – watch the fist fight!