Samsung spills Windows 8 concepts
"No form-factor left untested" may well be Samsung's unofficial motto for Windows 8, with the company bringing a raft of prototype notebooks and tablets to IFA, Alongside the Dual-Display Notebook were four alternative concepts that played with sliding, swiveling, slate and other designs, as Samsung took a suck-it-and-see approach to Windows tableteering.
The Swivel model, shown above, follows the convertible notebook approach we've seen in Windows tablets before, with a touchscreen that can be rotated and then folded flat down onto the keyboard so as to make a ruggedized slate. That would deliver the same functionality as the Dual-Display concept, but with less weight thanks to only having a single screen.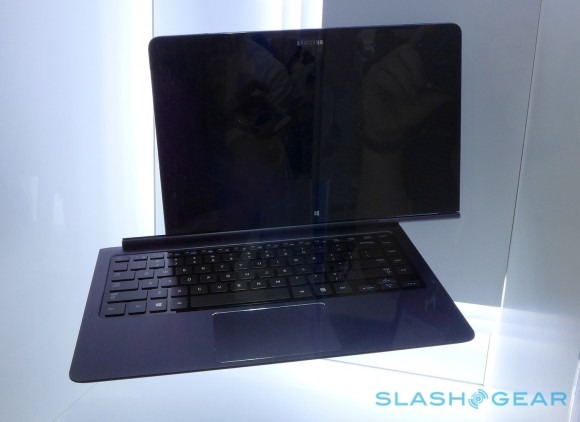 The Binder concept is more unusual, with a touchscreen slate sliding into the docking slot of a removable keyboard. It's hard to tell how it differs from the docking systems of the Samsung ATIV line-up - all four of the concepts were behind glass – but it presumably has low-profile connections in the docking "gutter" so as to allow the slate to glide into place.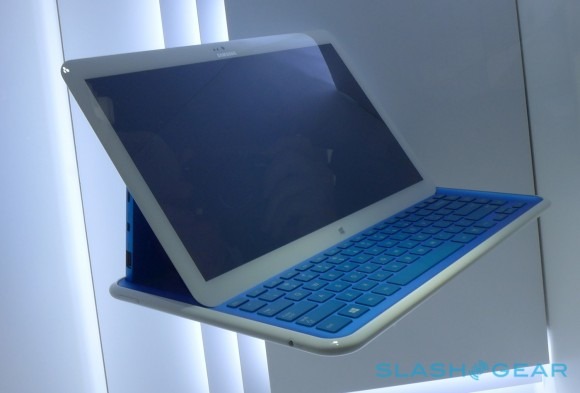 Samsung's Slider concept took a slightly different angle to the Sliding PC Series 7 the company showed off back at CES in January, with a form-factor more akin to Sony's VAIO Duo 11. The fixed viewing angle is a compromise, but the mechanism may well be more sturdy than a single swiveling hinge as on the first prototype.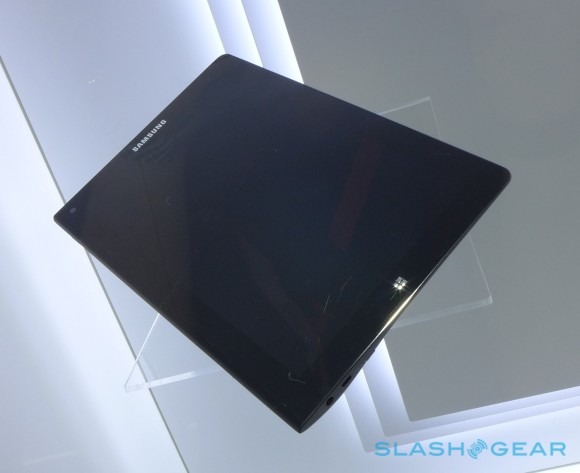 Finally, there was the Samsung Memo PC, a smaller form-factor slate (somewhere between 7- and 8.9-inches, we'd say) with S Pen support, intended for those that don't need a physical keyboard. The asymmetric profile would be more suited to right-handed users, but it could be an interesting alternative to Samsung's Android-based Note series.
Of course, that's assuming any of the designs actually make it to production. Samsung is pushing ahead with more conventional docking-tablet designs right now, but was polling IFA attendees to see if they were swayed by any of the concepts it had on show. Let us know which you prefer in the comments.