O2 axes Sony Xperia ray, arc and neo Ice Cream Sandwich plans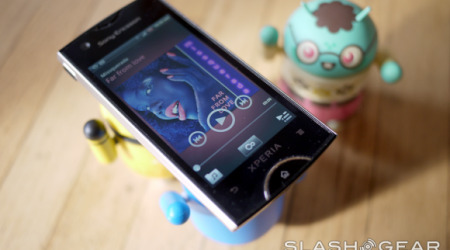 UK carrier O2 faces the prospect of hugely disappointed Android users, with the news that the carrier will not be pushing official Ice Cream Sandwich upgrades to select Sony smartphones. Sony's updates for the Xperia ray, arc and neo failed to meet O2's exacting standards, the carrier says, being found to impact "the phone's speed and performance," and as such the three handsets will remain on Android 2.3 Gingerbread.
"These issues were present on three separate versions of the Android 4.0 software we tested and are caused by the software having more advanced hardware requirements than previous versions" O2 said in a statement on the decision. "Because the software affects the phone's performance in this way and because you can't revert back to an earlier version of Android without having your phone completely restored, we have decided not to approve the update. This means it won't be available for O2 customers on these phones."
Android fragmentation – different versions of the OS spread across different devices – has become an increasingly frustrating issue for users. In general, those who bought unlocked, SIM-free devices get the upgrades first (assuming the manufacturers themselves actually take the time to create them), with carrier testing processes often adding further delay into the roll-out.
Unfortunately, sometimes carriers also decide, as O2 has done, not to release upgrades altogether, usually because of concerns that they might face even greater backlash from owners whose devices become frustratingly slow. Those arc, ray and neo owners desperate for Ice Cream Sandwich will have to turn to the aftermarket ROM community, who will likely be able to bring them up to date.
Meanwhile, Sony itself has already begun pushing out ICS to non-carrier-supplied versions of the three phones.
[via Engadget]