Sony rolling out ICS update for all 2011 phones (bar PLAY)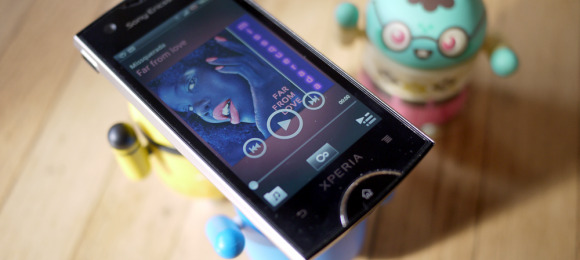 Sony promised that its entire 2011 line of Android smartphones would be receiving an update to Ice Cream Sandwich, and while it's been a long wait, the company is starting to deliver. Sony has taken to its user forums to announce that the rest of the 2011 line should be seeing the ICS updates very shortly, with Xperia Arc and Xperia Neo users already reporting that the upgrade has arrived.
All of the phones will be seeing an update to the latest version of Ice Cream Sandwich, 4.0.4, and there's quite a number of them too. The list includes the Xperia Ray, Arc, Arc S, Neo, Neo V, Pro, Mini Pro, the Active, and the Live with Walkman. Sony say that the update will be staggered due to regional differences in handsets, but users can check to see if it's available manually by checking the Sales Item number found underneath the battery.
The number can then be checked against the list found on Sony's forums for each specific handset, which will indicate if a download is available. Sony say that additional SI numbers will be added to the update list as soon as the updates are live. If you do want to update your phone to Ice Cream Sandwich, you need to connect your phone to a computer and run either the PC Companion software or Bridge for Mac.
One handset that won't be receiving Ice Cream Sandwich, however, is the Xperia Play. Sony announced that it canned the ICS update for that phone several days ago, saying that after extensive testing "we have concluded that a consistent and stable experience, particularly with gaming, cannot be guaranteed for this smartphone on Ice Cream Sandwich."