Nexus 7 3G reportedly fast incoming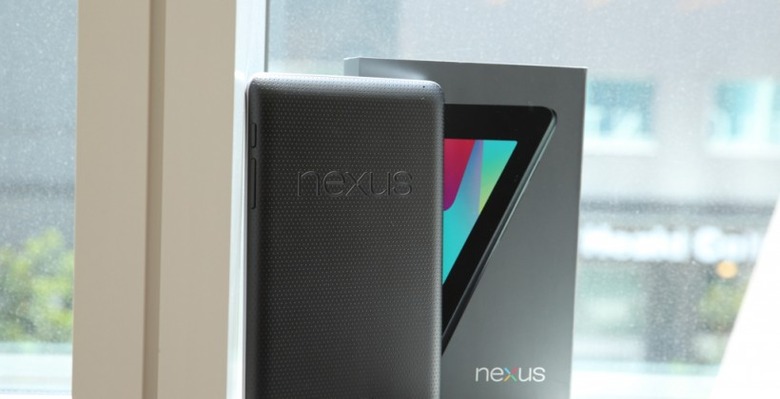 Google is readying a Nexus 7 3G version, adding cellular connectivity to the 7-inch ASUS-made tablet, according to insider whispers. The new model will be officially launched in around six weeks, MoDaCo's tipster insists, with hardware identical to the currently shipping Nexus 7 bar the new radio.
Although the Nexus 7 was widely praised for its $199 sticker price, dramatically undercutting rivals such as Apple's iPad, the absence of a 3G/4G version left some mobile tableteers frustrated. Instead, only WiFi/Bluetooth models were offered, able to tether to smartphones and mobile hotspots, but otherwise unable to connect while on the move.
According to the source, ASUS is currently ramping up production of the new model. Demand for the $199 tablet has been strong, seeing Google forced to freeze new orders shortly after the slate went on sale.
Pricing and availability for the 3G Nexus 7 have not been confirmed, and nor is is clear whether Google and ASUS will opt for 3G connectivity such as HSPA/HSPA+ or 4G like LTE. We wouldn't be surprised to see a roughly $50-70 mark-up in return for the cellular modem, however.