Black Mesa due September 14: Half Life reloaded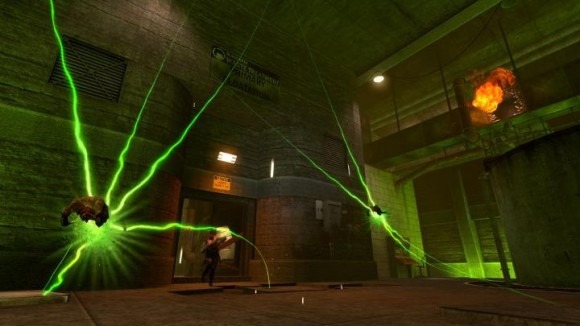 An eight-year project to revive Half Life will culminate in the first release of Black Mesa on September 14, the team behind it have revealed, a free game built on Valve's own Source engine. Up to 10hrs of gameplay will be included in the first release, taking the basis of the 1998 classic title and bringing it up to speed with the new, significantly improved engine, as the developers attempt to address criticisms of Valve's own Half Life: Source reworking.
"[Black Mesa] will include our re-envisioning of Half-Life all the way up to Lambda Core" the team revealed at the weekend. "We believe this is a great way to provide a complete-feeling 8-10 hour experience with a solid ending, make our fans happy and help us make the best overall game possible."
Half Life was originally built on Valve's GoldSrc engine, but the company re-released it in 2004 as a new version after Source was developed. However, public and reviewer response to the game was subdued, with many expecting a greater improvement in graphics and suggesting that Half Life: Source did not take full advantage of what Source could do.

The Black Mesa team took up that challenge itself, the combined efforts of two previously independent projects to entirely recreate the original game. The overall storyline will remain the same, although with some tweaks and modifications whether the Source engine allows for better play, while maps will be enlarged and effects improved.
A second part of the game is expected to follow, though no release date has been confirmed as yet. "We are still working hard on Xen and BMDM" the team says, "but instead of making you wait we are giving you Black Mesa as soon as it's ready."
[via BBC]