Samsung's Galaxy Round is gimmicky not geekery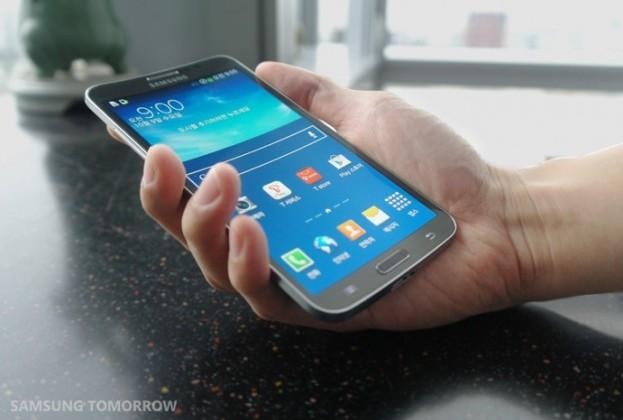 I love odd gadgets and weird technology. I like manufacturers that think at right-angles when it comes to designs and functionality. Yet Samsung's newly announced Galaxy Round, the Android smartphone with a curved AMOLED display like a techie taco, for all its new screen technology, leaves me cold. "Samsung's Galaxy Round is the epitome of in-fighting with LG" I tweeted last night. ""We got there first" and never mind if "there" is pointless." That prompted a discussion on how I could be enthusiastic about Samsung's Galaxy Gear, also derided by many in recent weeks, but not about the South Korean company's other more unusual designs. For me, it comes down to innovation versus excess.
If you missed it, the Galaxy Round is Samsung's first proper curved-screen smartphone. In fact, it's the first proper curved-screen smartphone period. Samsung, and LG, have been muttering about flexible OLED technology for some years now, but Samsung just pipped its rival to the post by announcing a device first.
The "We got there first" mentality of both companies isn't new, and in fact we've seen it plenty recently with curved display technology. Samsung and LG sparred to be the first to reveal a curved OLED TV, and then to be the first to bring it to market, and then the first to upgrade it to Ultra HD resolution. Whether consumers actually want, or benefit from, the technology is questionable – both firms argue that, by equalizing the distance from any one point on the screen to the viewer looking at it, the overall effect is more immersive, though that does seem to assume that everybody is sat in one tight huddle on the sofa in that "sweet spot".
It was inevitable, then, that there'd be a race to curved smartphones, though at least the initial signs suggested that it could benefit users in the process. Samsung showed off a number of concept possibilities earlier in the year, as to how its Mobile division could use the curved AMOLEDs of its Mobile Display division.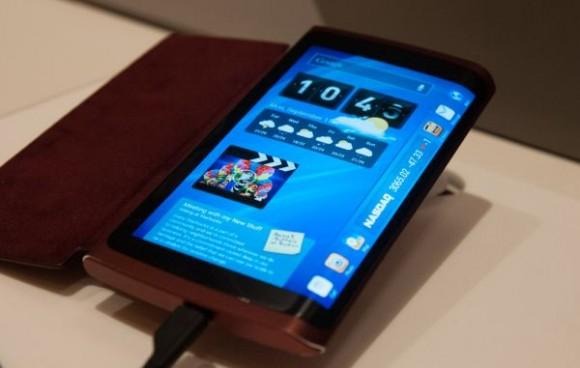 Most fetching was a prototype that wrapped the edge of the display around the body of the device, taking advantage not only of the flexible panel but the fact that OLED screens can be partially powered-up. By only lighting up the pixels in a glanceable edge bar, Samsung suggested, you could have a longer-lasting phone that was easier to check when new updates and alerts arrived, peering down into your pocket or bag.
[aquote]The Galaxy Round is the epitome of "because we could" engineering[/aquote]
A vital update to the smartphone ecosystem? No, probably not, but interesting enough. Unfortunately, the Galaxy Round is the epitome of "because we could" engineering: yes, Samsung has tried to retroactively capitalize on the slightly bowed screen with some UI tweaks, but there's no real reason for you to have the flex versus a non-curved device. It smacks of nothing more than desperately racing to be able to tick a box on a marketing sheet: "yes, we have a curved display in the range" without any believable justification as to how that might benefit the users themselves.
The Galaxy Gear is another example of Samsung thinking unusually. The response to the smartwatch has certainly been mixed: our own Chris Burns was quite taken with it in our review; other reviewers have been less kind. Many have argued that the wearable is the fruit of Samsung racing to beat Apple's much-rumored iWatch to market, treating consumers like beta testers in the process.
Yet where the Gear may have rough edges, it at least tries to deliver something different with purpose, rather than something different for its own sake. Heavy smartphone users – and you could make a good argument that Note 3 owners, the only ones who can take advantage of the Gear right now, are going to be power users – get lots of notifications, and being able to effectively triage them from your wrist, rather than pulling out your phablet, is something that offers legitimate value to some.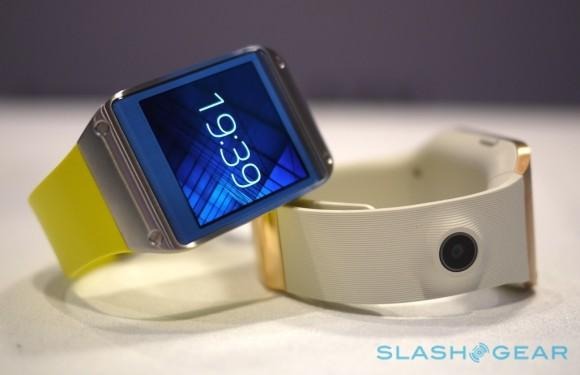 That Samsung opted to also instill the Galaxy Gear with a camera, and voice control, and numerous other features, rather than taking the more simplistic approach of something like Pebble, is another topic altogether. Still, the Gear is left feeling – to my mind, at least – like an interesting experiment in how mobile devices integrate with our real-world lives, even accepting the fact that it's nowhere near perfect.
The Galaxy Round, however, lacks that flawed charm. It's a box-ticking, crown-grabbing, headline-hoping slab of possibility without purpose, and Samsung can do better than that. Being first may be an easy boast to aim for, but being best is better.